Jeep CJ3B Cars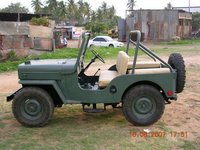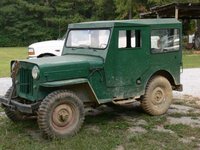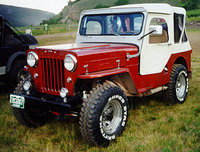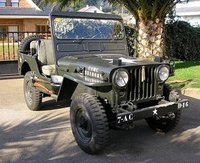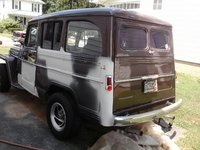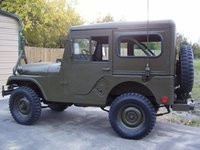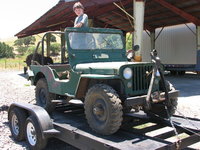 Questions
My Transfer Case When Shifted In To 2 Wheel Drive Is Still In 4 Wheel Drive...
The tall lever on my transfer case moves from in and out but in the out position it doesn't go back to 2 wheel drive. The high and low shift lever works fine. What has to be one to fix this problem.
What Should The Engine Vacuum Be For 53 Cj3b 4cyl 134f Engine.
134F engine pulls 14 inches of vacuum at idle, with the choke fully engaged. The engine dies when the choke is disengaged.
What Is The Rough Value Of A 1960 Cj 3 All Org, Second Owner, With 26000 Mi...
Got One, How Much Is It Worth
I've got a 1963 CJ-3B Jeep/Willys. The body says Jeep, the ID plate says Willys. It's model # is 57548 instead of 57348. It is rough, but can be restored. Want to sell, but don't know how much to ...
Will A 1964 Jeep Cj5 4cylinder Engine And Transmision Fit In A1959 Willyscj...