Hyundai Santamo
Model Overview
Hyundai Santamo Cars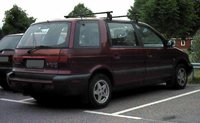 1997 Hyundai Santamo reviews:






Questions
Check Engine Light
Check engine light was on we fix the problem how do I get the check engine light off
Where Can I Find Drivers Side Fender For A 2008 Sonata
Having hard time finding this part for my car. They tell me that they do not make parts for this car. How can that be and it is only a 2008 not that old.
Are Brake Pads For Chariot Compatible With Santamo Front And Rear