Hyundai Atos
Model Overview
Hyundai Atos Cars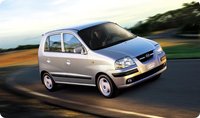 2008 Hyundai Atos reviews: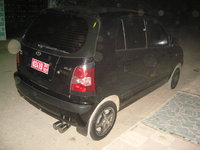 2007 Hyundai Atos reviews:


2005 Hyundai Atos reviews: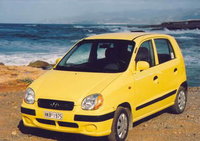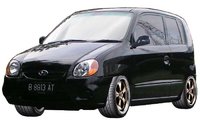 2003 Hyundai Atos reviews: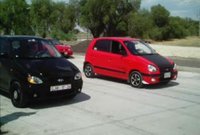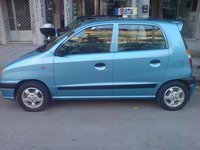 2000 Hyundai Atos reviews: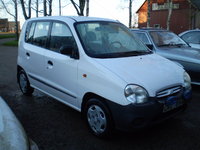 1999 Hyundai Atos reviews: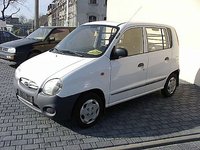 1997 Hyundai Atos reviews:
Questions
Heater Replacement
Does anyone know how to or can point me in a direction to find information on replacing the heater core of a Hyundai Atos prime gls 1.1?
Hyundai Atos Gls, No Power, What Could It Be. Checked The Timing.
Available Cam Shaft For Atos Engieen G4HD3C40566
alternative camshaft for ATOS 2003/1.1/Chassis model MALAC51HP4M362759
Squeke At Belt
Why there is noisy belt squeke and almost need to adjust every service?
Hyundai Atos 2004 XS Consume So Much More Than It Should?
My Hyundai Atos Consumption is so so so High, which is so strange, any one now what can be the problem, please
Hyundai Atos
Overview
This subcompact hatch, the smallest in Hyundai's arsenal, has yet to hit U.S. shores, but is a popular choice for city drivers in countries with narrow and congested streets. Marketed under different names around the world (Amica in the UK, Dodge Atos in Mexico, Atoz in South Asia, and Santro in India), the Hyundai Atos arrived on the scene in 1997.
At 349.5 cm long and 149.5 cm wide (140 inches by a mere 60 inches), the Atos is nimble enough to zip into small or awkward parking spaces. Initial reaction to the subcompact was mixed, especially to the design of a square box sitting on tiny toy-like 13-inch wheels. Originally outfitted with a 1.0-liter, 58-hp I4 engine, current models sport a 1.1-liter, 62-hp/43-kW I4. A 5-speed manual is standard, but a semi-automatic and regular automatic are available. The front-wheel drive Hyundai Atos averages 44 mpg. Its high boxy profile was built for narrow streets and maximum cargo capacity. Though the Atos seats four, the back seat is cramped and not really designed for families. This is a single person's commuter car.
Over the years, the Atos has received minor upgrades. An electric version, the Atos EV also came out in 1997, able to travel 120 miles on one seven-hour charge. The Atos Prime is the best-selling model. In the UK, the Amica disappeared briefly, but returned with a sleeker design, a less boxy roofline, and alloy wheels. There are rumors that the current Atos will be phased out after 2008, to be replaced by the Hyundai i10.
Find great deals from top-rated dealersTM
Search