Ford E-350
Model Overview
Used Ford E-350
Ford E-350 Questions
I Have A 2007 E350 That Intermittently Won't Start With No Error Message.
I've had it towed to the dealer 3 times in the last month and by the time they get to it, it starts for them, but they find no error message. So they don't know where to go. It will crank all day l...
Ford E350 Work Van
We installed a set of led headlights a few weeks ago customer noticed that the running lights in the rear are not working, and as well as when the lights are on the brake light won't go on. But whe...
E350 Van Won't Charge After Reverse Polarity
I have a 1998 E 350 turbo diesel Club Wagon how to reverse the players on the batteries and now it will not charge need to know what I can do to try and fix it without having to take the alternator...
Replaced Automatic Door Step On Minnie Winnie Now No Ignition Start.
Gearbox on automatic door step broke. Replaced with OEM, step swung out would not retract. Tried the door switch then ignition key switch. Now the engine will not turn over when trying to start.
Identifing Engine
How do I identify the engine in my 350 ford economize? Vin # is 1fdke30h1hha8.
Older Ford E-350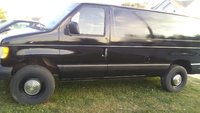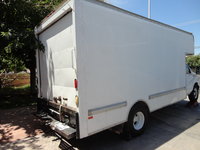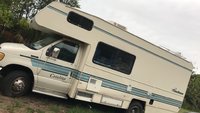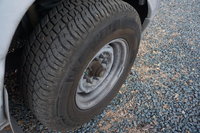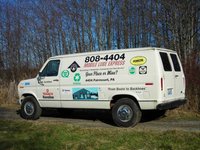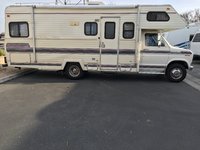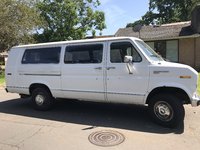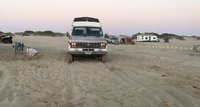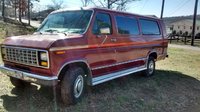 Ford E-350
Overview
The Ford E-350 is a full-size, rugged passenger van. Descended from the popular Econoline series, the E-Series is also closely tied to the powerful F-Series trucks with which it has shared the "Super Duty" moniker since 1999.
Built on the same platform as the heavy-duty F-Series pickup trucks, the Ford E-350 Super Duty series of vans provides power and size at a relatively affordable price. Like the rest of the Super Duty line, the E-Series vans target the "prosumer": a consumer who wants the solidity, performance, and durability of a professional model while still valuing the comfort and design elements of a consumer-focused offering.
The Ford E-350 is available in Basic and Extended bodystyles, with a range of seating configurations that provide accommodation for up to 15 passengers.