Ford E-250
Model Overview
Ford E-250 Cars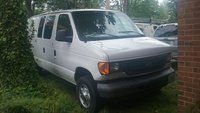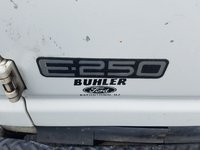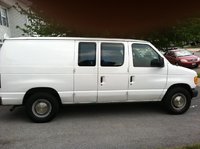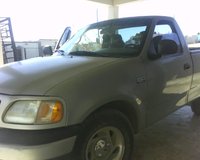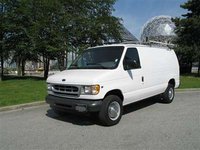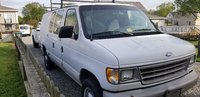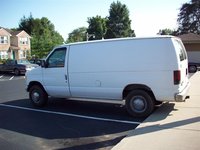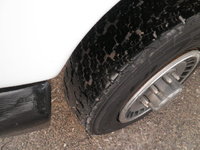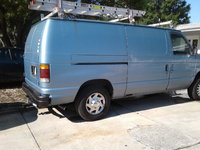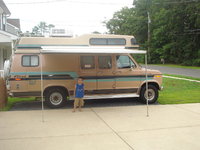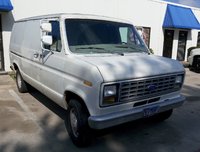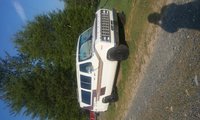 Questions
Engine Shuts Down When I Accelerate
I have a 2007 e250 econoline van. Recently when i try to accelerate the van shuts off. If i turn key off then back on the van restarts fine. And runs good but when i try to accelerate the van dies ...
Fuse Number
Owners manual dose not list fuse # ? To climate control fan. I have no fan 4 A/C ? 2005 E-250
1989 Ford E250 Club Wagon XL
So, my van, which has two gas tanks, won't run on the front tank. I have replaced the fuel pump, emptied and replaced the gas, and replaced the fuel tank selector switch. Am I correct to say that th...
I Have A 1990 Ford E250 W4.9L. The Front Fuel Tank Gets Vapor Lock (vacume...
1990 ford e250 with front/rear tank. Tank switching valve malfunctioned ( has been replaced ) and sent returned fuel from the rear tank into a full front tank forcing fuel out somewhere at the top of...
Swapping 4.2 Liter Engine To 5.4 Liter Engine In E250 Van
Ford E-250
Overview
The 2007 Ford E-250 is a full-size cargo van designed primarily for the commercial market. With a cargo capacity of 236.5 cubic feet and a maximum payload of 3,468 pounds, the '07 Ford E250 is a tough, solid hauler.
Although this model is designed and marketed as a solid, functional workhorse (unlike the more luxurious E-150), the interior does reflect some attention to finish and comfort. Today's E-250 isn't the basic, bare-bones cargo box of the past; bucket driver and passenger seats, adjustable seat belts and head restraints, arm rests and other features make the '07 Ford E-250 a bit more of a haven.
Under the hood, you'll find a 4.6 liter V-8 engine with a 225 horsepower output. Fuel efficiency is surprisingly good for this fullsize van: EPA fuel economy estimates are 15 mpg city, 19 mpg highway.