Ford E-250
Model Overview
Ford E-250 Questions
Dash Ground Problem
My fuel gauge shows 3?4 full when the tanks are full and pegs out below E with fuel left in the tanks. Also, my dash lights are dim on the highest setting. Is this a faulty ground issue? If not, wha...
2004 Econo Van
air condiction refill
Can I Lower The Height Of My Van With Different Tires And Wheels
OEM are LT225/75/16E tires--would like to lower the van 1'' or so and was wondering if I could do it with just tires and rims alone on my 2005 Ford E250 and still maintain handling and safe load capac...
Brake System
Replaced calibers and master cylinder but pedal Still Dre drops when driving and stopping what would be the problem
Is There Another Way The Left Rear Door On My 1998 FORD E 250 Full Size Van...
Sorry I put that long question at the top. I guess I ought to go ahead and put it here Is there another way the left rear door on my 1998 FORD E 250 full size van ? The right side door with the re...
Older Ford E-250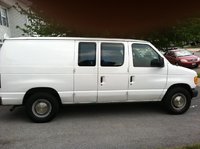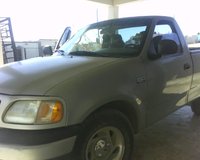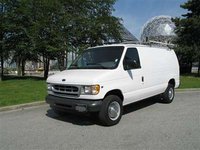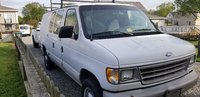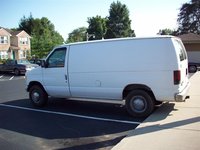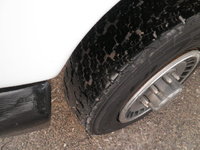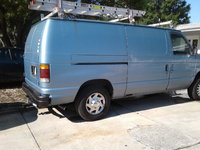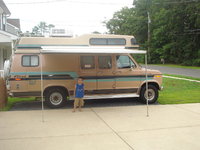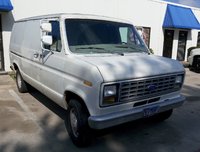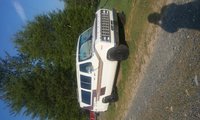 Ford E-250
Overview
The 2007 Ford E-250 is a full-size cargo van designed primarily for the commercial market. With a cargo capacity of 236.5 cubic feet and a maximum payload of 3,468 pounds, the '07 Ford E250 is a tough, solid hauler.
Although this model is designed and marketed as a solid, functional workhorse (unlike the more luxurious E-150), the interior does reflect some attention to finish and comfort. Today's E-250 isn't the basic, bare-bones cargo box of the past; bucket driver and passenger seats, adjustable seat belts and head restraints, arm rests and other features make the '07 Ford E-250 a bit more of a haven.
Under the hood, you'll find a 4.6 liter V-8 engine with a 225 horsepower output. Fuel efficiency is surprisingly good for this fullsize van: EPA fuel economy estimates are 15 mpg city, 19 mpg highway.