FIAT Grande Punto
Model Overview
FIAT Grande Punto Cars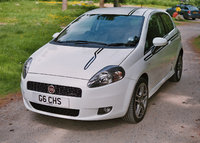 2007 FIAT Grande Punto reviews: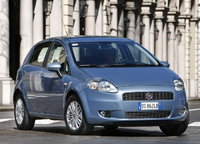 2006 FIAT Grande Punto reviews: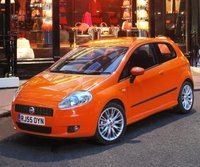 Questions
Best Place To Buy A New Ecu
I need a new ecu for my fiat grande punto 1.4 16v but can't find one anywhere that fits my car? Refurb not an option!! This is the one I need http://www.ecutesting.com/cata... 08969.html
Is A Fiat Grande Punto Compliant To USA Emissions Standards?
I am thinking of importing my fiance's vehicle and need to know if it is.
Hows The Car Tech Nology Wise
i want to know the tech benefits of the Punto
FIAT Grande Punto
Overview
The 2007 Fiat Grande Punto is a compact hatchback that seems targeted to an entry-level market looking for solid and affordable transportation. Two trims are available: the 3-door (two passenger doors plus hatchback) and 5-door (four passenger doors plus hatch).

The Grande Punto is a step up for the Punto minicar; small by American standards, it's considered more of a midsize urban car in many European and South American markets, and is also catching on in Australia, where it was acclaimed as 2006's 'Most Economical Car'.
Economy and reliability are definitely the appeal for Grande Punto buyers; the interiors are clean and basic, and the styling is nothing to write home about (it's the standard take from lead Fiat designer Giorgetto Giugiaro, with a curvy Art Nouveau front end and inset headlights, but nothing special).
Engine offerings are none too dazzling, either. The basic offering is a 1.4 liter, 90-horsepower model; buyers can also choose an even less powerful (but more fuel-efficient) 1.3 liter diesel. More zip is available with upgrades to two 1.9 liter Multijet turbodiesel, which put out either 120 horsepower (the 'Emotion' engine) or 150 horsepower (the 'Sport').