Looking for a Used V12 Vantage in your area?
CarGurus has 13 nationwide V12 Vantage listings starting at $108,900.
2014 Aston Martin V12 Vantage
Overview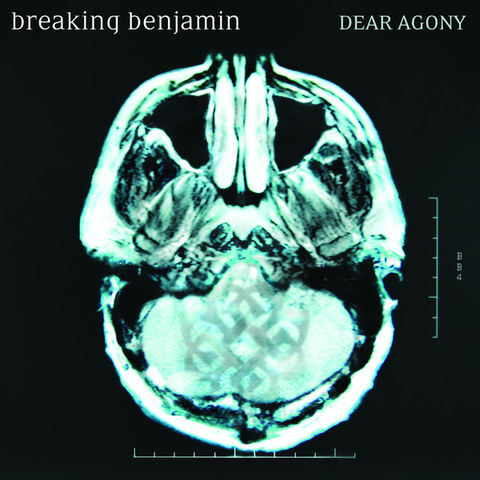 We held our collective breath and waited to see what Aston would offer as a replacement for the V12 Vantage—what we got is something the British builder claims is "the most ferocious Aston Martin ever produced." Hard to quantify statements such as these, but on paper the V12 Vantage S seems very likely to live up to such boasts, with one caveat.
So what does an "S" add to the V12 Vantage? In Aston tradition, it starts with gobs more power—55 extra hp and 37 extra lb-ft of torque, with a matching redline increase from 6,500 to 6,750 rpm. While the S utilizes the same naturally aspirated, 5.9-liter V12 engine, Aston claims its internals are 75 percent new with fully variable intake and exhaust valve timing, larger throttle bodies, CNC-machined combustion chambers, hollow camshafts and a new Bosch engine management system.
All very impressive, but "more power" is hardly enough to justify a whole extra letter. For those not easily swayed, how about the first electronically controlled adaptive suspension offered in the Vantage line? Or how about the fact that its 3 settings of Normal, Sport and Track are tied into throttle response, shift times and the exhaust note from the system, which was pulled from the ultra-rare One-77? And before you complain about the already-noisy cockpit of the Vantage line, Aston has fitted a new Noise, Vibration and Harshness Package to help quiet things down in the raucous interior.
Moreover, the S steals the quicker hydraulic steering setup from the V8 Vantage S, dropping the ratio from 17:1 to 15:1, although here the steering effort is linked to the suspension settings, which allow it to vary depending on need.
Unfortunately, there's another change with the V12 Vantage S, and this one is the difference enthusiasts have been dreading—the death of another manual. Once again, on paper everything looks like the change will be good. Other than the loss of that wonderful third pedal, shifts are faster with this new "Sportshift III" unit, and it comes in at a full 55 pounds less than the outgoing manual. All good, no? Sadly, this is one of those occasions where theoretical advantage is trumped by practical application: The Sportshift III is a dog.
Reviewers have called this 7-speed, single-clutch, Graziano-supplied box sluggish, frustrating and even "not far short of horrible." Blame the lack of space in the little Vantage, as a single-clutch is the only option that will fit in the underside of this sleek speedster. A torque converter or a dual-clutch system simply aren't options here, and the V12 Vantage S suffers as a result. The one saving grace is that it seems to fall short only during casual driving, as laying on the throttle makes all undesirable characteristics disappear as quickly as the last Stop light. But start out with a cruise around town in mind, and you'll find yourself cursing the reluctance of this automated slushbox.
For those who lean more toward the upscale aesthetics of a luxury car, the V12 Vantage S aims to please. A new carbon-fiber grille with black or titanium mesh is the first thing you'll see before getting distracted by the black roof and new 10-spoke alloys. Slip inside and you'll be greeted by new stitching and optional colors, as well as an available carbon accent interior package.
Standard features are many, as the S benefits from the additions made before the break: automatic headlights, rain-sensing wipers and a backup camera. These couple with previous standards such as a 6-CD changer with Bluetooth and integrated iPod and USB connectivity, power sport seats with leather upholstery and a memory system, automatic climate control, power-folding heated mirrors with auto-dimming, navigation, rear parking sensors and "organic electroluminescent displays," which I can only assume means a whole mess of fireflies hooked up to 9-volt batteries.
On paper or in practical application, there's no arguing with the speed here. The new S will jump to 60 in just 3.7 seconds, a full half-second improvement over the old "non-S" V12 Vantage. More than that, top speed increases 15 mph to top out at 205, making it the fastest Aston produced. That said, the thrill isn't gone, but it's on its way out. We've been looking at nearly the same car—regardless of the name Aston slaps on it—for more than a decade. With every iteration, and especially with every cheap visual knockoff, the shine moves further off the apple. Even with what may be the most attractive car produced in the last 30 years, you can't coast forever. We were worried that Aston would walk away from the Vantage and come back with something too far removed from its roots to appeal. Instead we got more of the same.
Updated
A CarGurus contributor since 2008, Michael started his career writing about cars with the SCCA - winning awards during his time as editor of Top End magazine. Since then, his journalistic travels have taken him from NY to Boston to CA, completing a cross-country tour on a restored vintage Suzuki. While his preference is for fine German automobiles - and the extra leg room they so often afford - his first automobile memories center around impromptu Mustang vs. Corvette races down the local highway, in the backseat of his father's latest acquisition.
What's your take on the 2014 Aston Martin V12 Vantage?
Have you driven a 2014 Aston Martin V12 Vantage?
Cars compared to 2014 Aston Martin V12 Vantage
Looking for a Used V12 Vantage in your area?
CarGurus has 13 nationwide V12 Vantage listings starting at $108,900.
Aston Martin V12 Vantage Questions