Looking for a Used GT-R in your area?
CarGurus has 208 nationwide GT-R listings starting at $56,000.
2013 Nissan GT-R
Overview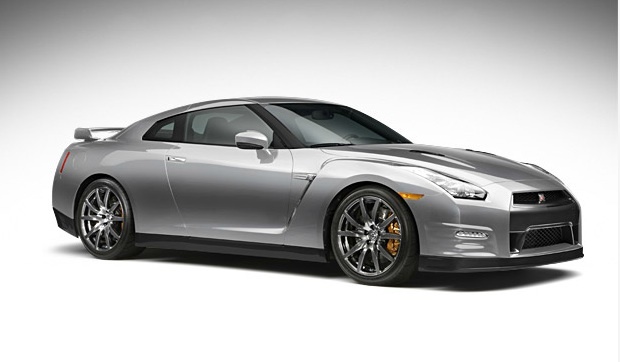 Things my 10-year-old self would be shocked to hear adult me say: I'm kind of bored with Godzilla. When it debuted in 2008, chief engineer Kazutoshi Mizuno promised the GT-R wouldn't be abandoned at birth, pledging to continually evolve and refine his technological terror. This he has done, and the Japanese Giant's power and precision have increased continually over the past half-decade, starting at a measly 473 hp and climbing to 530 in 2012. For 2013, Mizuno wandered out to the garage to port and polish the heads, increase air flow to the intercooler and increase exhaust efficiency—good for another 15 hp and 15 lb-ft of torque.
More power is great, and it's hard to look down your nose at 542 hp and 466 lb-ft of torque, but how much difference is a bump like that going to make in a nearly 4,000-pound car that will already scoot to 60 mph in 3 seconds? As it turns out, not much. While Nissan claims significant improvements in both 0-60 and quarter-mile times, reviewers and testers have had trouble replicating the results. Of course, this could be due to the technological complexity of the GT-R. If you don't know how to set it up, you certainly won't know how to drive it, and that's where the real grunt behind Godzilla lies.
Years ago, you had to have a modicum of skill to drive a car well. The lack of power steering, power brakes and electronic management aids like traction and stability control meant some talent was required to drive fast and not die. As the nanny systems piled on, that was no longer the case, and cars began appearing that anyone could nestle into and drive fairly well. The GT-R is not that car. While it's no twitchy, unforgiving Italian exotic of yesteryear, ready to fling you into the next corner like a scorned ex, the GT-R needs some seat time to really take advantage. It's a precision tool, and drivers need to be familiar with both the tech and the proper application thereof. With that in mind, Nissan has been able to squeeze a 2.7-second 60 sprint out of the GT-R, a .2-second improvement over 2012 and well below what's been replicated by testers.
And those testers are a testy bunch. They've complained since the GT-R's debut about its noisy and clunky transmission, and how it's not very livable on the road, and Nissan attacked both issues this year. Unfortunately, the real-world difference is about as noticeable as the power increase. A stiffer shift fork arm and a stronger fixing bearing for the flywheel housing were added to combat the clatter normally experienced from the GT-R cogswapper, and a high-performance differential oil was used to further quiet things down. For the ride, the chassis was stiffened up front, although what exactly was done is a mystery. Nissan is very protective of the GT-R development process, but they were kind enough to let us know the engine bay and dash panel both received some attention. Spring rates were stiffened as well, and the shocks got new bypass valves for better damping.
It all sounds like movement in the right direction, but the transmission is just as noisy as ever, and the GT-R will still do a good job of compressing your spine at no extra charge. It sounds like Nissan knew the changes weren't all that perceptible, as they set up a side-by-side comparison of the 2012 and 2013 models. In direct comparison, some testers noticed the differences, but even then they were slight.
If Mizuno is going to treat the GT-R as an art project rather than a product, the entire sales/distribution model needs to evolve. As-is, with every "new" iteration of the GT-R, the previous years' owners feel slighted again as another improvement is made. This no longer rings of a new model, but rather of an unfinished vision—with every adjustment feeling like a forgotten entry off a checklist rather than a yearly update. What happens when Mizuno finally decides he got it "right" and all the owners of the previous GT-Rs start feeling like they're driving expensive beta versions of his performance ideal?
Updated
A CarGurus contributor since 2008, Michael started his career writing about cars with the SCCA - winning awards during his time as editor of Top End magazine. Since then, his journalistic travels have taken him from NY to Boston to CA, completing a cross-country tour on a restored vintage Suzuki. While his preference is for fine German automobiles - and the extra leg room they so often afford - his first automobile memories center around impromptu Mustang vs. Corvette races down the local highway, in the backseat of his father's latest acquisition.
What's your take on the 2013 Nissan GT-R?
Have you driven a 2013 Nissan GT-R?
Cars compared to 2013 Nissan GT-R
Looking for a Used GT-R in your area?
CarGurus has 208 nationwide GT-R listings starting at $56,000.
Trims
Black Edition

Avg. Price: $70,136
Premium

Avg. Price: $77,540
Quick Links