Looking for a Used ActiveHybrid 5 in your area?
CarGurus has 7 nationwide ActiveHybrid 5 listings starting at $12,988.
2013 BMW ActiveHybrid 5
Overview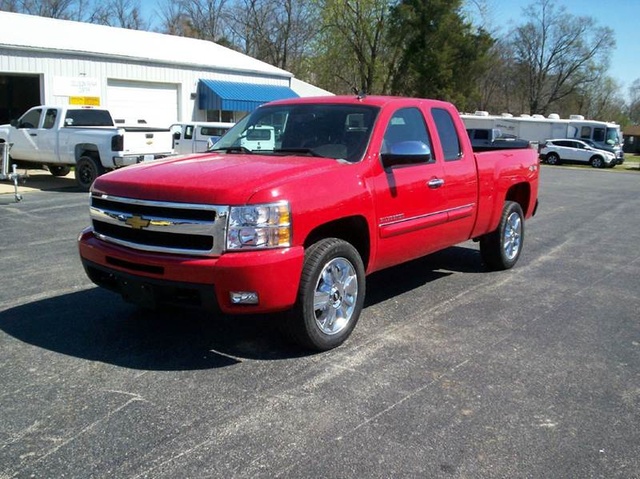 Here's another winner for BMW—a hybrid vehicle that's less efficient than the conventional models upon which it's based. The ActiveHybrid 5 (AH5) takes the 535i and gives it the usual electric bump to provide an illusion of efficiency without the painstaking process of actually increasing fuel economy.
Getting it out of the way up front, the ActiveHybrid 5 manages 23 mpg city/30 highway, according to BMW. Compare that to the standard 528i, which can deliver 21/30 mpg, or the 528i, which does even better at 23/34! Obviously the 528i does so with a smaller engine, but isn't that part of the point?
Sure, the ActiveHybrid 5 has to deal with hundreds of extra pounds thanks to its electric motors and lithium-ion battery packs, but should matching 0-60 times with the foundational model really be so important?
Regardless, you're unlikely to find a hybrid with such a sophisticated integration of the two drivetrains. Transfer between the turbo inline-6 and the 55-hp/155-lb-ft electric motor is nearly seamless, even during Start/Stop functionality. You will notice the extra weight of the 96-cell, 0.68kWh battery pack, however. The AH5 gains some heft in the trunk if not some space, as the batteries take up 3 cubic feet of useable rear storage.
Benefits are waning here, but at least you'll be able to proudly show off your commitment to conservation. Careful though—only the decals and 18-inch aero alloy wheels are free. The special Metallic Blue, AH-branded paint will cost extra (not to mention the hybrid setup), and those aero wheels actually mean you won't get the low-rolling resistance tires of the 17-inch standards. Expect any gains to be a wash, at best.
What can you expect besides similar performance to the 535i and a higher price tag? How about 2.5 miles of all-electric cruising (as long as you don't go above 35 mph). Of course, if you're going downhill, you'll enter Coast Mode (as long as you've chosen the EcoPro drivetrain profile) and be able to glide along with the engine shut off up to 100 mph. Not sure how many people out there are rolling down their local hills at 100 mph, but it's impressive regardless and should be adopted into conventional engines as well.
The navigation system is equally impressive, as it utilizes what BMW is calling Intelligent Energy Management. Fancy-sounding as it is, it merely shares information between the navigation system and the vehicle's other computer systems in order to predict and plan for repetitive behavior. If the speed limit in your neighborhood is less than 25 mph, don't be surprised when your AH5 shuts off the gas engine and runs on electric-only for the last couple of miles. It's not broken, it just doesn't want to wake your neighbors.
But all of that is erased as soon as you slip out of EcoPro mode for any of the more conventional offerings we've gotten used to seeing. Comfort, Sport and Sport+ all affect economy in increasing amounts, with the last trying hard to make you forget your green genes completely. You'll still notice the extra weight out back, but the AH5 does a good job of mimicking its conventional stablemates. You can even get the sport transmission with paddle shifters. Perhaps that accounts for real-world testing numbers that float closer to the mid-20s with regard to fuel economy. So far, no one has been able to replicate BMW's claims, even with the lightest of feet, and that's telling for a manufacturer that notoriously underreports both power and economy.
If you're looking for a more-expensive, heavier 5 Series, the AH5 is the car for you. Conservation is all image, anyway.
Updated
A CarGurus contributor since 2008, Michael started his career writing about cars with the SCCA - winning awards during his time as editor of Top End magazine. Since then, his journalistic travels have taken him from NY to Boston to CA, completing a cross-country tour on a restored vintage Suzuki. While his preference is for fine German automobiles - and the extra leg room they so often afford - his first automobile memories center around impromptu Mustang vs. Corvette races down the local highway, in the backseat of his father's latest acquisition.
What's your take on the 2013 BMW ActiveHybrid 5?
Have you driven a 2013 BMW ActiveHybrid 5?
Cars compared to 2013 BMW ActiveHybrid 5
Looking for a Used ActiveHybrid 5 in your area?
CarGurus has 7 nationwide ActiveHybrid 5 listings starting at $12,988.
BMW ActiveHybrid 5 Questions
WHICH WOULD YOU BUY ALL THINGS BEING EQUAL A 2013 BMW 5 SERIES ACTIVE HYBRID OR 2010 GLK 350 MERCEDES
Trims
RWD

Avg. Price: $14,503
Quick Links