Looking for a Used V12 Vantage in your area?
CarGurus has 13 nationwide V12 Vantage listings starting at $108,900.
2013 Aston Martin V12 Vantage
Overview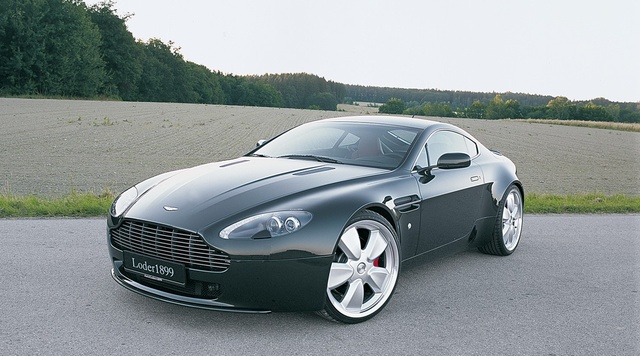 Its end was prognosticated from its very beginning: A car like the Vantage simply cannot exist in a 21st-century world. So here it is. Not a violent demise, thrashing and spitting and clawing its way into the grave, but a slow gentle sinking into the depths of 20th-century excess.
Just a few short weeks ago, Aston Martin announced the discontinuation of the V12 Vantage—to the anticipated grieving of gearheads everywhere. Despair not, for it will return in 2015—lighter, cleaner, smarter and maybe even more powerful. For now, we offer a glimpse at what might be the pinnacle of this last generation of British engineering.
For those who lack cognitive subtlety, the V12 is just a V8 Vantage with 4 "extra" cylinders. To be fair, it can be hard to tell the difference between any of Aston's offerings, at least at a distance. For those who care, the differences couldn't be more drastic.
To start, the V12 didn't just add 4 cylinders to an already powerful car. It also added 220 pounds right where you don't want it—up front. To combat this, Aston employed aluminum, carbon and more in the doors, the suspension, the brakes and even the seats in order to keep weight distribution at just 51:49. So much was used that overall weight for the V12 only increased by 110 pounds, easily offset by the power increase.
The brakes may be the most magnificent of all—carbon ceramic discs measuring 15.5 inches up front and 14 inches in the rear, clamped by 6- and 4-piston calipers respectively. To make sure they don't get overworked, dual ducts channel cool air from the lower front grille directly onto the discs.
Some fancy finagling had to take place in order to fit the extra brake cooling and twin air intake system, not to mention shoehorning that giant engine into a comparatively small car. Forward of the suspension towers, it's a different car despite sharing external dimensions with its V8 stablemate.
Out back you'll find a 6-speed transaxle—another nod to proper weight distribution—and a final drive ratio that's been dropped to 3.71 from 3.909. But the biggest difference you'll feel in the V12, other than that monstrous engine, is the ability to change the power delivery profile. In default mode, the car offers you the most dignified, reserved response you can expect from 12 cylinders, with a progressive throttle response designed for navigating more civilized situations. Select sport mode, and everything changes. Throttle response quickens. The exhaust note opens. The beast breathes unrestricted.
The Dynamic Stability Control system operates much the same, with the ability to turn it down or even off depending on your cache of courage. Press the DSC button for 2 seconds and you'll be greeted with delayed response from the system, allowing you to push the Vantage much closer to its limits before the system steps in and stops you before getting too close to the edge. Press for another 2 seconds, and it'll watch as you fly right off the cliff.
With 510 hp and 420 lb-ft of torque, that can happen quickly. It should. When you're buying a car like the V12 Vantage, you're really paying for the right to risk your life in the manner you so choose. The ultimate freedom. Here, freedom means getting to 60 mph in just 4.2 seconds and topping off at 190 mph. If only it didn't have to end.
But it does. Sure, it'll return in 2015, but it'll be a different animal. Better certainly, but still different. Most importantly, it won't have the same soul. There's just something special about the first time someone says, "Sure, but what about a V12?"
Updated
A CarGurus contributor since 2008, Michael started his career writing about cars with the SCCA - winning awards during his time as editor of Top End magazine. Since then, his journalistic travels have taken him from NY to Boston to CA, completing a cross-country tour on a restored vintage Suzuki. While his preference is for fine German automobiles - and the extra leg room they so often afford - his first automobile memories center around impromptu Mustang vs. Corvette races down the local highway, in the backseat of his father's latest acquisition.
What's your take on the 2013 Aston Martin V12 Vantage?
Have you driven a 2013 Aston Martin V12 Vantage?
Cars compared to 2013 Aston Martin V12 Vantage
Looking for a Used V12 Vantage in your area?
CarGurus has 13 nationwide V12 Vantage listings starting at $108,900.
Aston Martin V12 Vantage Questions
Trims
Carbon Black Coupe RWD
Coupe RWD
Quick Links