Looking for a Used Corvette in your area?
CarGurus has 8,589 nationwide Corvette listings starting at $5,800.
Review
The Good
The Chevrolet Corvette seems to go, stop, and turn better and better every year, and with the Grand Sport replacing the placeholder Z51 trim for 2010, there's yet another option to fulfill boyhood fantasies and adult inadequacies alike.
The Bad
The Corvette has been with us for more than half a century, and ten years into the new century, it seems to be suffering from the same ailment that afflicts so many who are reaching retirement age - visibility problems.
The CarGurus View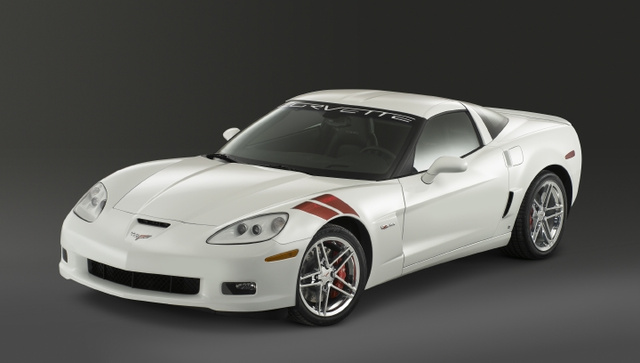 The Grand Sport trim offers a nice middle ground between the Base and super-high-performance Z06 and Z21 trims. It's a shame that the suspension upgrades give it a teeth-chattering ride on anything but the showroom floor, but at least you'll get a noticeable benefit for the extra cash you're slinging out - something that couldn't exactly be said for the outgoing Z51 trim. Regardless of the Corvette you buy, you're getting performance that will best most anything else on the road, if you're willing to pay for it.
At a Glance
Chevrolet has dropped the Z51 trim for 2010 and replaced it with a retro-redux, the Grand Sport. This new trim will be available in coupe and convertible body styles and has unique transmission gearing, suspension tuning, upgraded brakes, and visual cues to set it apart. The Grand Sport, along with the Base Coupe and Convertible trims, all get the 430-hp 6.2-liter LS3 V8. Z06 and Z21 trims are also available for those who subscribe to the "more = better" mantra, with a 505-hp, 7.0-liter V8 and a supercharged, 638-hp 6.2-liter, respectively. Base and Grand Sport trims come with your choice of a six-speed manual or automatic transmission, while Z06 and Z21 trims are available only with the manual. All manual-transmission Corvettes come with GM's new Launch Control system, capable of augmenting engine speed for maximum grip during spirited takeoffs.
Drivetrain
Base and Grand Sport trims get the 6.2-liter LS3 V8, a monster of an engine in its own right that produces 430 hp and an equally impressive 424 lb-ft of torque. Choosing the Dual-Mode exhaust system, which remains closed at idle for a more civilized exhaust note and opens up under load, adds an additional 6 hp and 4 lb-ft.
The Z06 Corvette adds a bit of push to its pump with a 505-hp, 7.0-liter V8 that Chevrolet claims will push the musclecar mauler to 60 mph in 3.7 seconds. But really, who has the time to wait more than three and a half seconds just to make it to 60 mph? Apparently Chevrolet was in the same frame of mind when they decided to supercharge the 6.2 and stuff it into the Z21, a car capable of reaching that same speed in a pants-moistening 3.4 seconds, thanks to 628 hp and almost 600 lb-ft of torque on tap.
All Corvettes come standard with the six-speed manual transmission, which has been praised for a smooth but heavy feel. If for some reason you decide to order a Corvette with an automatic transmission - shame on you! - you shouldn't be disappointed. Paddle shifters on the steering wheel are almost as fun as a real transmission and even manage to combat the reluctance in downshifting that some have found with that setup.
Premium-grade gasoline is recommended for naturally aspirated 6.2-liter engines, and required for all others. Don't expect much in the way of fuel efficiency, although with a 16/26 mpg return from the manual-equipped Base trims, it could certainly be a lot worse, especially given the power it provides. Automatics drop 1 mpg in both categories, and surprisingly even the 7.0-liter engine manages 15/24. The supercharged 6.2 takes the biggest hit, with an EPA-estimated 14/20.
All Corvettes come with a limited-slip differential and traction control, while Grand Sport trims and above come with a performance axle ratio and additional engine cooling.
Ride & Handling
The Grand Sport takes the brutality cake here, offering the stiffest, most unforgiving ride of all trims. Base trims are more compliant and comfortable, but certainly not enough to compliment them, other than in terms of comparing ride quality with the performance they offer. Both the Z06 and the Z21 offer a compromise between the Base and Grand Sport rides, but with class-leading handling. Indeed, the two Z trims are some of the best-handling cars in production, although the brutal torque from the Z06 threatens to break loose the rear end when accelerating through turns. Steering is responsive enough to handle track-speed maneuvers, but still regressively light enough to make around-town driving easy. The monster brakes applied to all trims provide incredibly ample stopping power with no drama, especially from the even-larger brakes on the Grand Sport, Z06, and Z21 trims.
Cabin & Comfort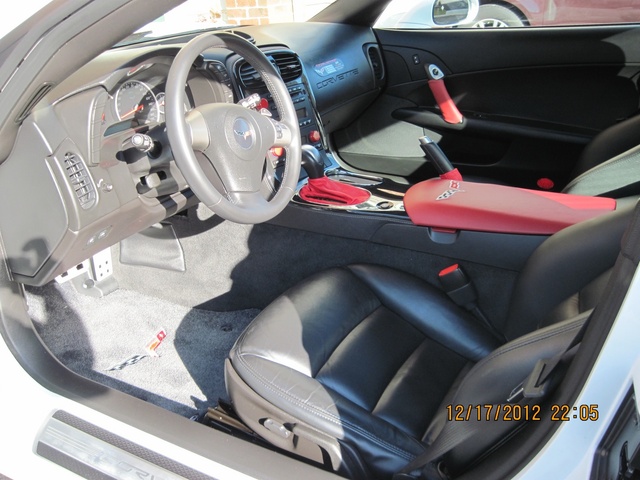 Before anything else is said, the Corvette is a sports car. For the price a 'vette costs, with even Base trims exceeding fifty grand, a lot of buyers expect a bit more upscale luxury than the Corvette offers. But again, this is a sports car, not a luxury vehicle. Similarly, the seats are supportive and comfortable for a sports car, but much like the love of the wrong woman - they're something you fall into and climb out of.
Controls are intuitive, with a well-engineered voice-recognition system and a simple and logical navigation system. The head-up display, standard on the Z06 and Z21, is thankfully adjustable as to the information it presents, and kudos to Chevrolet, it can be turned off.
Expect road, tire, and engine noise, although the latter is welcome here rather than obtrusive, with each of the engines producing a unique tenor and cadence at multiple throttle positions, especially with the Dual-Mode exhaust system. Supercharger whine is heard in the Z21, but it's almost pleasant as it augments rather than overpowers the overall engine/exhaust symphony.
Visibility is severely inhibited due to thick roof pillars at all corners, and some owners and testers have complained about a rear window that seems to distort the view alarmingly.
Safety
All Corvettes come with dual front and side airbags, as well as antilock four-wheel disc brakes. The Base and Grand Sport trims get 12.8-inch rotors up front and 12-inch rotors in the rear, while the Z06 trim gets 14 and 13.4-inch rotors, respectively, and the Z21 gets absolutely massive 15.5 and 15-inch rotors in the front and rear. Stopping won't be an issue. Traction control is standard across the lineup, as well as an anti-skid system, daytime running and automatic HID headlights, a tire pressure monitor, and electronic stability control.
What Owners Think
For the price paid, some owners have complained about the interior materials and design, which lean decidedly toward sport rather than luxury. There's very little to complain about with regard to overall performance, but the overall lack of comfort with the Corvette again has drawn some complaints, as has a seeming lack of visibility at all corners. At this price, small mistakes with regard to fit and finish draw major complaints, but overall the Corvette just keeps getting better. There has been good early buzz about the Grand Sport trim, a moniker not seen on a Corvette since the mid-'90s, but we'll see if this translates into sales.
Updated
A CarGurus contributor since 2008, Michael started his career writing about cars with the SCCA - winning awards during his time as editor of Top End magazine. Since then, his journalistic travels have taken him from NY to Boston to CA, completing a cross-country tour on a restored vintage Suzuki. While his preference is for fine German automobiles - and the extra leg room they so often afford - his first automobile memories center around impromptu Mustang vs. Corvette races down the local highway, in the backseat of his father's latest acquisition.
What's your take on the 2010 Chevrolet Corvette?
2010 Chevrolet Corvette Top Comparisons
Users ranked 2010 Chevrolet Corvette against other cars which they drove/owned. Each ranking was based on 9 categories. Here is the summary of top rankings.
Have you driven a 2010 Chevrolet Corvette?
Cars compared to 2010 Chevrolet Corvette
Looking for a Used Corvette in your area?
CarGurus has 8,589 nationwide Corvette listings starting at $5,800.
Chevrolet Corvette Questions
Trims
1LT Convertible RWD
1LT Coupe RWD

Avg. Price: $29,211
2LT Convertible RWD

Avg. Price: $32,897
2LT Coupe RWD

Avg. Price: $31,902
3LT Convertible RWD

Avg. Price: $35,276
3LT Coupe RWD

Avg. Price: $29,171
4LT Convertible RWD
4LT Coupe RWD
Z06 1LZ Coupe RWD
Z06 2LZ Coupe RWD

Avg. Price: $44,488
Z06 3LZ Coupe RWD
Show 10 more trims
Quick Links