Looking for a Used 612 Scaglietti in your area?
CarGurus has 17 nationwide 612 Scaglietti listings and the tools to find you a great deal.
2008 Ferrari 612 Scaglietti
Overview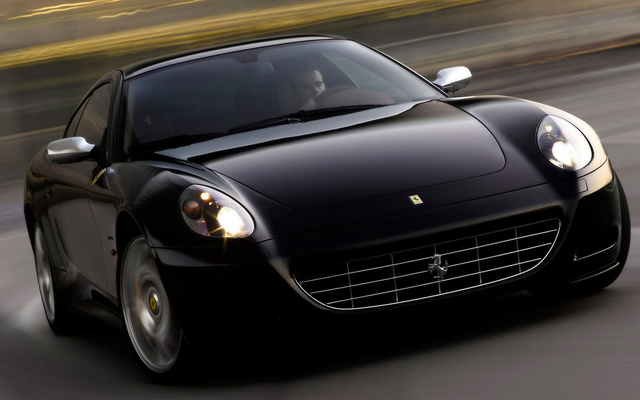 The ultimate in speed, comfort and luxury adds a high-end entertainment system and ultimate customizability for 2008. Sure, people will complain that the 612 Scaglietti isn't the prettiest horse in the Maranello stable, and others will rally against any 4-seat Ferrari, but from anything other than an idealistic standpoint, the 612 simply delivers.
For 2008, it delivers even more with an upgraded Bose media system offering Bluetooth, iPod connectivity and a navigation system with 15GB worth of audio storage. On top of that, Ferrari has debuted its new One-to-One program here, allowing buyers to customize their Ferrari to their liking, with a near-endless list of color and material combinations. For this, you'll have to visit the factory and sit down with a Ferrari "atelier" (tailor) and make all those decisions the manufacturer usually makes for you. You'll get to choose what type of leather you want and what color to dye it, the trim material and finish, brake caliper colors, exterior trim and more.
But even unadorned, the 612 offers quite a bit with a standard adaptive suspension, heated power mirrors, power leather seats, xenon headlights, automatic dual-zone climate controls and parking assist. If that's not enough, feel free to add heated seats or a matching 6-piece leather luggage set, or one of the high-performance packages available. There's the HGTS, which will add an F1 automated manual gearbox, sport exhaust and custom brake calipers. Or the HGTC builds even further on that package by adding carbon-ceramic brake discs, unique wheels and exterior chrome accents.
Truly, you can set up your Scaglietti to your preference, but the drivetrain remains the same, and that's a good thing. The mid-rear 5.7-liter V12 connects to a rear-mounted gearbox/transaxle and pumps out a stout 540 hp and 434 lb-ft of torque. That's good for a top speed that almost touches 200 mph and a sprint to 60 mph in 4 seconds flat. Just imagine what your rear passengers will think about that.
So what's not Ferrari about the Scaglietti? With a nod to history, its design harkens back to the 375 that Scaglietti himself designed for Ingrid Bergman, from the much-maligned side scallops to the hated headlights. Since ol' Scags was responsible for such iconic Ferarris as the 250 GTO and Testa Rossa, one could say he knew what he was doing when it came to Enzo's babies. Of course, with a price tag that approaches $300,000, apprehension is understood.
Updated
A CarGurus contributor since 2008, Michael started his career writing about cars with the SCCA - winning awards during his time as editor of Top End magazine. Since then, his journalistic travels have taken him from NY to Boston to CA, completing a cross-country tour on a restored vintage Suzuki. While his preference is for fine German automobiles - and the extra leg room they so often afford - his first automobile memories center around impromptu Mustang vs. Corvette races down the local highway, in the backseat of his father's latest acquisition.
What's your take on the 2008 Ferrari 612 Scaglietti?
Have you driven a 2008 Ferrari 612 Scaglietti?
Cars compared to 2008 Ferrari 612 Scaglietti
Looking for a Used 612 Scaglietti in your area?
CarGurus has 17 nationwide 612 Scaglietti listings and the tools to find you a great deal.
Ferrari 612 Scaglietti Questions