Looking for a Used Cabriolet in your area?
CarGurus has 6 nationwide Cabriolet listings and the tools to find you a great deal.
1987 Volkswagen Cabriolet
Test Drive Review
The Volkswagen Cabriolet is a fun, cheap, but not particularly quick, convertible with a ton of potential.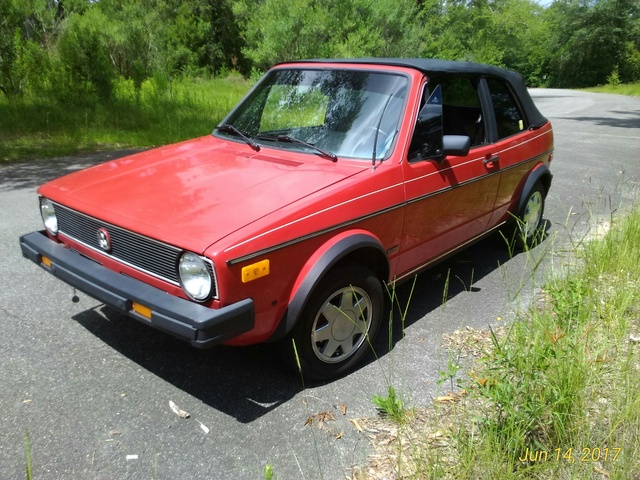 The Volkswagen Cabriolet is often maligned as a "cheerleader's car." Cheerleaders must know a lot more about cars than the general public because these lightweight little convertibles are about the most fun you can have in the moderately-priced subcompact-car segment. VW had a reputation for building solid cabriolets from the time of the Beetle, and this car was a good extension of that history. Nimble, well-built, open-air cruising isn't something 1987 was known for until this car came along.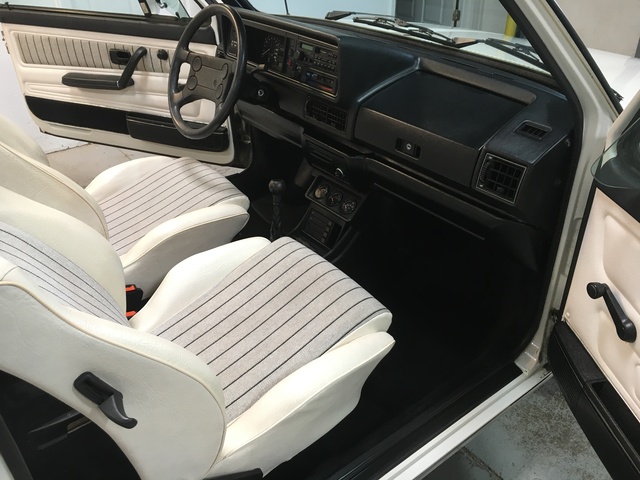 The original Golf—Rabbit here in the States—was penned by Giorgetto Giugiaro's Italdesign, he of the Alfa Romeo GTV, BMW 3200 CS, Lotus Esprit and Maserati Ghibli. For a subcompact, the design was groundbreaking, setting the tone for hot hatches for the next generation. Everything about these cars—from the body stampings to the final assembly—came from coachbuilder Karmann's factory in Osnabrück, Germany, allowing them to avoid the quality issues that US-built Rabbits had when they first rolled out of VW's factory in Pennsylvania. The Cabby (as it's know by fans around the world) was an indication of just how fun these cars could be with a roof, as a hatchback, or even in pickup truck form.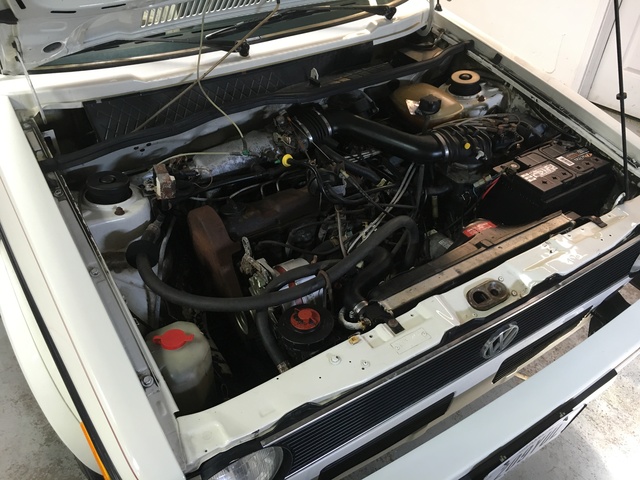 All VW Cabriolets featured the same 1.8-liter, Bosch K-Jetronic fuel-injected four-cylinder engine as the VW GTI. Through this model year, these engines had solid, mechanical lifters with five camshaft bearing caps. Like the GTI, they are 90-horsepower engines and are known for reliability rather than breathtaking performance. US Cabriolets all had either a terrific five-speed manual close-ratio gearbox that allows you to keep that tiny engine on the boil or a flaccid, soul-killing three-speed automatic transmission that we won't even talk about because you don't want it. The brakes are discs up front and drums in the rear and do yeoman work hauling the car to a stop. Handling is what these cars are all about. The standard independent McPherson strut front suspension and rear beam axle are good, and certainly a far sight better than any other small, four-seat convertible on the market, but there's a world of aftermarket parts to make the car handle light years better than it did in stock form.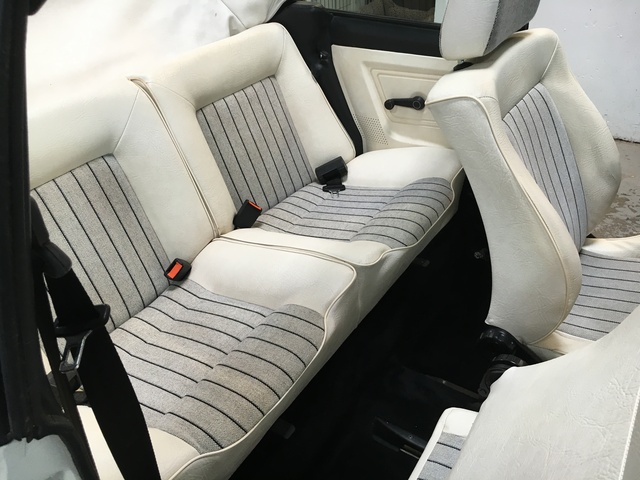 On paper, the form and the function are at odds in the Cabriolet, but ironically, that's what makes it so perfect. Kind of the way an El Camino is a pretty lousy truck AND a pretty lousy car, but together they make something unique. In standard Rabbit form, these cars were known for the ability to store a ton of stuff in the hatchback with the seats down, but you lose all of that with the Cabriolet. You only get 6 cubic feet of cargo room. But who cares? This is a Cabriolet, and it's built for you and three of your friends to have the best beach day ever. In that, its form and function are both perfectly aligned. The convertible top itself was something of a marvel in this class, a triple-layer roof that not only kept the weather out but kept noise to a minimum. The rear window is glass, and you could order a rear defroster, making this a true four-season Rabbit convertible.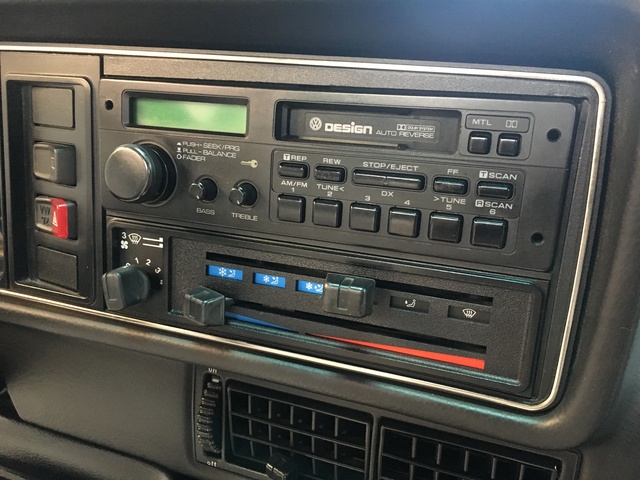 There is no advanced technology in the 1987 Volkswagen Cabriolet, unless you consider an AM/FM cassette a technological breakthrough. The optional equipment list was limited to things like the automatic (again, awful), cruise control, air conditioning (manual), power steering, and in some countries, heated seats. That's it. The windows roll up manually, and the door locks operate the same way. If it's a car bristling with technology you're looking for, this isn't it.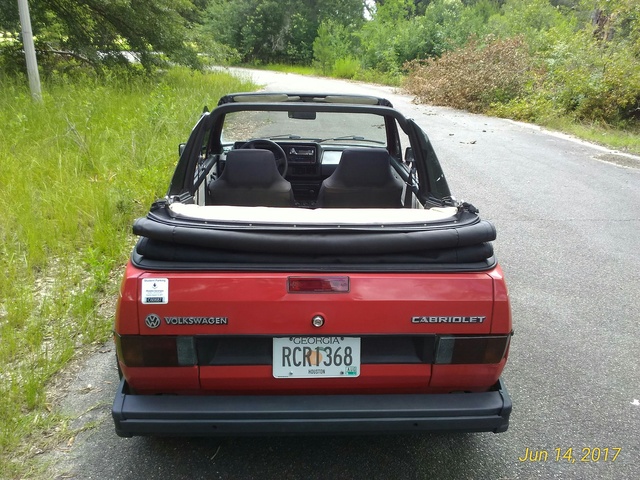 Safety is a relative term. The 1987 Volkswagen Cabriolet is safer than, say, riding a motorcycle. It has basic safety features such as a padded dash, a collapsible steering column, crumple zones, energy-absorbing bumpers, and three-point safety belts. It also had an imposing roll bar that is concealed until the top came down. But features like airbags, adaptive cruise control, and collision-avoidance technologies were years in the distance when the 1987 Cabriolet debuted.
The National Highway Traffic Safety Administration (NHTSA) announced 11 complaints regarding the Volkswagen Cabriolet, but none of those complaints affected more than one car. NHTSA currently offers no safety rating for the car, and neither does the Insurance Institute for Highway Safety (IIHS).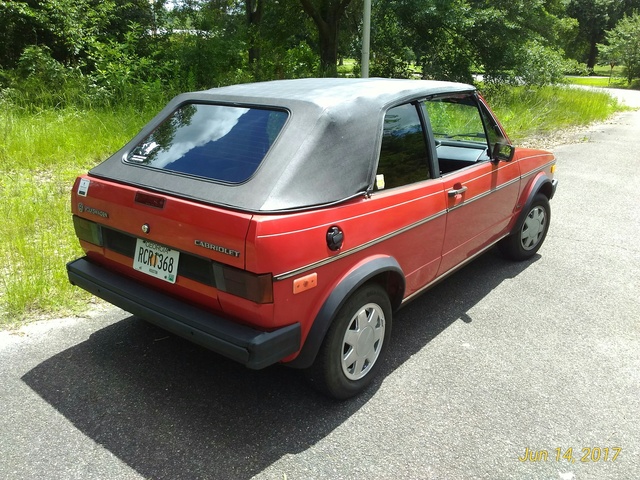 The sticker price of the 1987 Volkswagen Cabriolet was $13,250 when new, putting it about $250 less than the Chevrolet Cavalier convertible. Given that as the benchmark, the Cabriolet blows the Cavalier out of the water in terms of long-term value. Wolfsburg Edition cars with low miles are going to far outpace most of the other small convertibles available. They also featured thrifty gas mileage compared to other convertibles of the day, with EPA fuel-economy ratings of 22 mpg city, 29 mpg highway, and 25 mpg combined. The VW has reached the very bottom of its depreciation curve and is now considered a classic, so good examples will sell for more than what they were worth originally. That's never going to be true of the Cavalier.
What's your take on the 1987 Volkswagen Cabriolet?
Have you driven a 1987 Volkswagen Cabriolet?
Cars compared to 1987 Volkswagen Cabriolet
Looking for a Used Cabriolet in your area?
CarGurus has 6 nationwide Cabriolet listings and the tools to find you a great deal.
Volkswagen Cabriolet Questions