Looking for a Used Supra in your area?
CarGurus has 886 nationwide Supra listings starting at $44,150.
1986 Toyota Supra
Test Drive Review
This first year of the third-gen Supra lights a fire under a sleepy segment.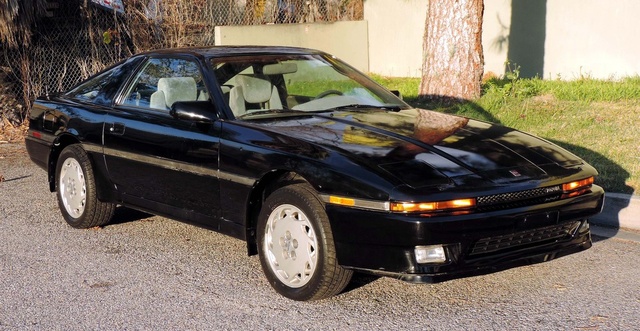 The second-generation Celica Supra was a trim level in the Celica lineup, but that changes for the 1986.5 model year with the introduction of the all-new, third-generation car. It's a standalone model, a rear-wheel-drive (RWD), inline six-cylinder Grand Tourer with a manual transmission that's only missing a turbocharger to take on cars like the Nissan 300ZX and even the Chevrolet Corvette.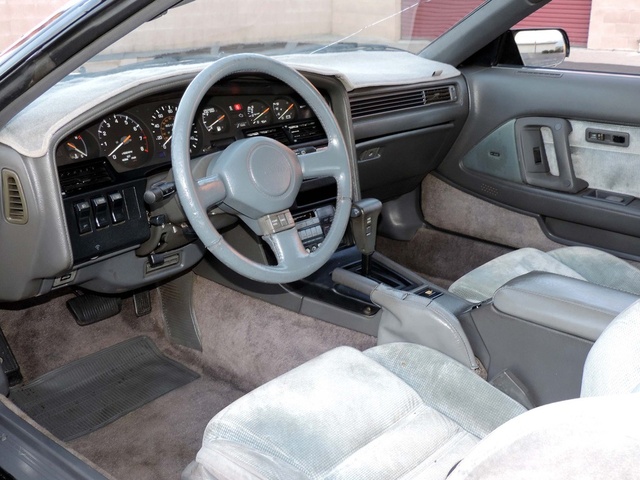 The third-generation 1986.5 Supra is generally considered a high-water mark for Toyota sports car design. You can draw a straight line from this car, right back to the stunning 3000GT. Everything from its layout to its six-cylinder engine to its styling is an evolution of that original road-burner. Put the interior of this car up against anything Toyota produces in the current year, and this car is going to win out every time. The interior is sharp-edged, angular, and high-tech, and the seats are as good as anything you'll find in the current product line. They're over the top for the 1986 calendar year. The Sport Roof—an open-air targa top that's almost as good as a convertible, and light years ahead of a sunroof—lets the sunshine in, but does a perfect job at keeping the weather out when it's in place. The pop-up headlights peg this as a product of the 1980s, but they're integrated nicely and don't feel as dated as some other cars from the era.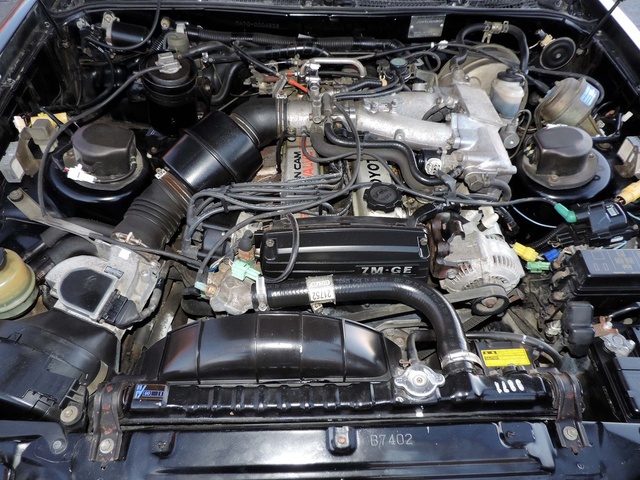 Where the 1986 Supra falls down a bit is the drivetrain: the 7M-GE 3.0-liter twin-cam (DOHC) inline six-cylinder, develops 200 horsepower and 196 pound-feet of torque. It's a great engine, good for a lifetime of performance, but it's hampered by the car's 3,500-pound curb weight. You have your choice of an R154 five-speed manual gearbox or the A340E electronically controlled four-speed automatic transmission. The Supra records a 0 to 60 time of 7.5 seconds, not exactly quick. The quarter-mile oozes by the open windows in a leisurely 16 seconds. You'll have to wait a year until the Supra Turbo can really keep up with the more recognizable contenders in this class. The Supra features a sporty, double-wishbone independent suspension front and rear, power-assisted four-wheel disc brakes, and power-assisted rack and pinion steering, which helps to make this GT more of a handler than a stop-light drag race champ. With good weight distribution and RWD handling characteristics, it's a car that you won't need to learn to drive to have a great time.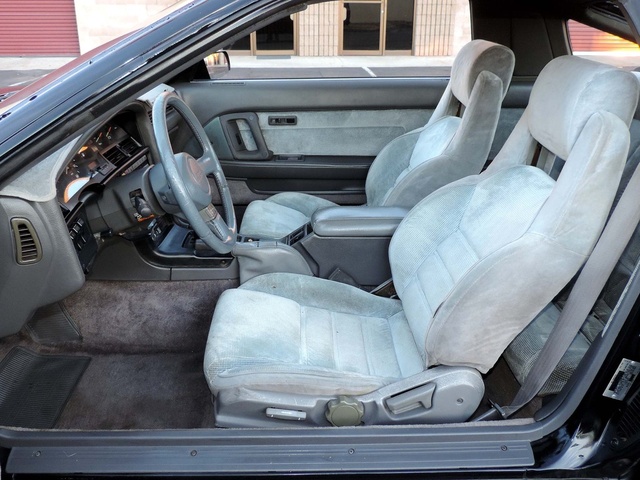 Unlike the pricier Porsche 928 or 944, this is a car that works as an everyday automobile, instead of one that's going to spend days of every month in the shop. It has its limitations, especially in the rear. Your passengers only get as much legroom as you're willing to provide, by cranking the driver's seat to a vertical position and jamming it against the steering wheel. The cargo area under the liftback body style is good-sized, though, with a maximum of 12.8-cubic feet of space with the seat folded. The instrument panel has a lot going on, with buttons and lights everywhere, but the analog tach and speedometer layouts simple and easy to read. The steering column tilts and telescopes for optimal comfort. Seats are available in velour cloth and optional leather, with tons of adjustment, especially when you order the optional power seat.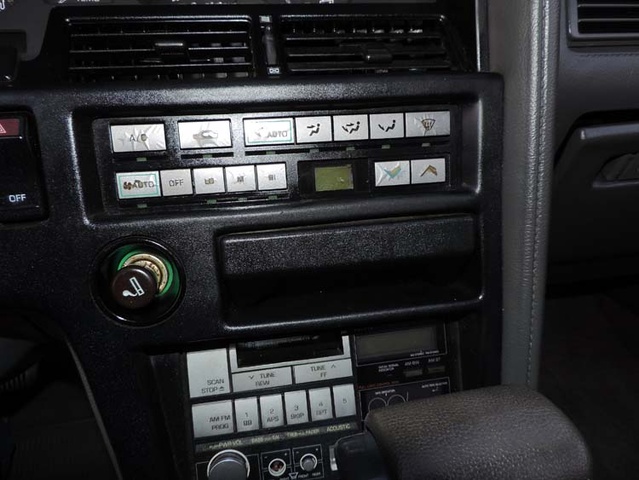 Sports cars from this era really dialed up the technology, and the Supra was leading the charge. The optional Toyota Electronically Modulated Suspension (TEMS) included an onboard computer that dialed in suspension settings between Soft, Normal and Firm. The center stack features optional automatic climate control with a digital readout, and a standard AM/FM cassette player with six speakers, and a five-way acoustic tone control setting. Today, all of this sounds like basic technology, but for the day, it was impressive.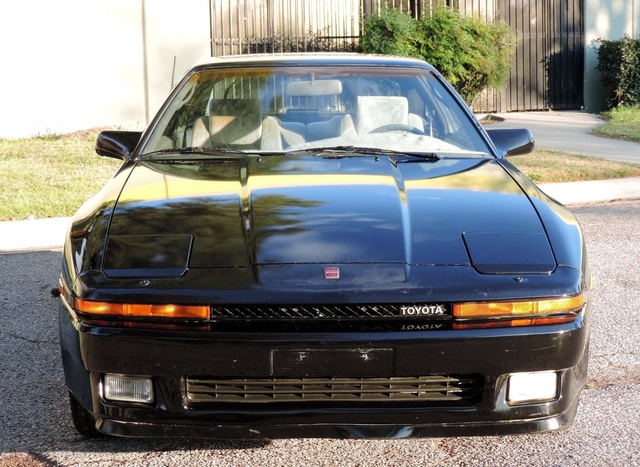 Three-point front and rear safety belts are the entirety of the safety equipment available on the Supra, which doesn't sound like a lot. But consider this: the 1986 IROC Z28 still had lap belts for the rear passengers, with nothing even remotely resembling a headrest. None of the handful of complaints available on the National Highway Traffic Safety Administration (NHTSA) website are related to more than one vehicle each. There are no crash ratings for the 1986 Toyota Supra available, either from NHTSA or the Insurance Institute for Highway Safety (IIHS).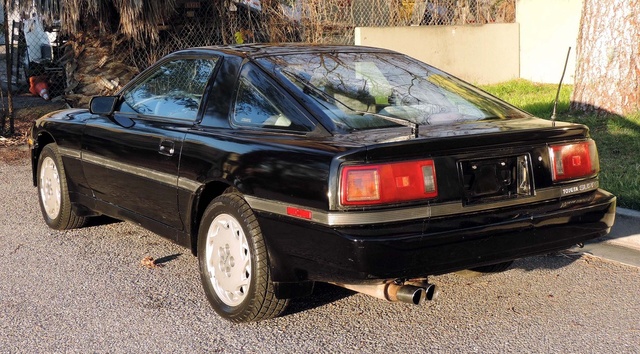 The Supra has a base MSRP of $17,990, a significantly expensive car for midway through the 1986 calendar year, and the sports coupe class is crowded with contenders. You could buy a base IROC Z with a 305-cubic-inch V-8 and save yourself more than six grand. But that's not who was buying the Supra. The intended audience for this car was the same kind of new car buyer that would spend lavishly on a Nissan 300ZX, which was priced at $17,694, or a Porsche 944 at a breathtaking $22,950 Reagan-era dollars.
So yes, this is one of the most expensive Japanese cars of its era, but it's also a bargain compared to what Porsche was offering at the time. Fuel economy wasn't great at 15 mpg city/20 mpg highway, but come on, if you cared that much about fuel economy, would you buy this car? A 1986 Supra—lacking the turbo that would transform the car just a year later – sells for reasonable money in 2021 dollars, anywhere between $6,00 and $12,000, but those values spike for cars that came just a year later.
What's your take on the 1986 Toyota Supra?
Have you driven a 1986 Toyota Supra?
Cars compared to 1986 Toyota Supra
Looking for a Used Supra in your area?
CarGurus has 886 nationwide Supra listings starting at $44,150.