Looking for a Used Magnum in your area?
CarGurus has 126 nationwide Magnum listings starting at $2,620.
1978 Dodge Magnum
Overview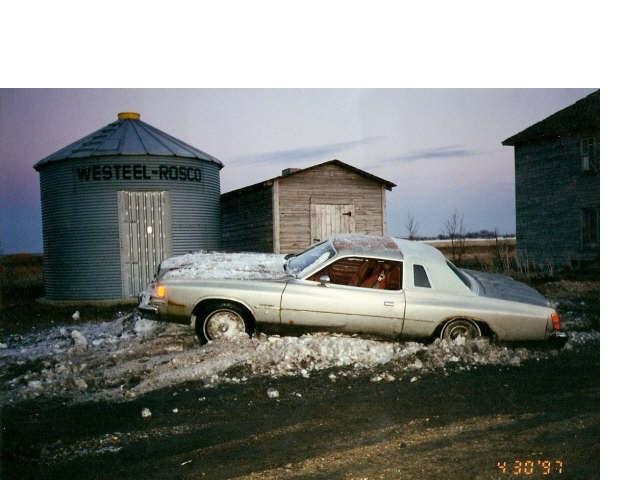 The last vestiges of the muscle-car era showed up in the 1978 Dodge Magnum, a two-door coupe large enough to accommodate a small family that added new stylistic refreshment to the Plain Jane Charger SE. Built on the same platform and unibody as the Chrysler Cordoba, the Magnum featured a totally unique hood, front cap, grille, semi-hidden headlamps, and passenger doors. The Magnum also came standard in 1978 with both front and rear anti-sway bars to add sporty handling to the very smartly styled exterior. The 1978 Magnum took the place of the Charger on the racing circuit.
Available as either an XE or GT, the Magnum came standard with a 318-2V V8 Lean Burn engine that got 135 horsepower in non-California vehicles. In California, for the first time in history, the 318 received a 4-barrel carburetor and cast iron intake manifold, essentially straight off the 360 CID engine. While there was a port mismatch due to the 318's smaller intake runners, the 4-barrel carb offered considerably more power than the anemic 2-barrel 318 engine. The only transmission was a three-speed TorqueFlite that added a Lock-Up torque converter for the first time in Mopar history on certain models. However, these new lock-up transmissions were really not ready for prime time and had lots of problems that would take a few model years to sort out fully. Other V8 engine options included two and four-barrel 360s, and a 400-4V. The GT version added badging and performance 7.0-inch wheels and tires. On the Magnum XE new 7.0-inch aluminum fascia road wheels with XE center caps were an extra-cost option and were aluminum centers bolted to the GT's basic wheel. The exterior was a radical departure from the stodgy Cordoba and Charger, with big fender flares, swing-down headlamp covers, and a long sloping front hood. The 1978 Magnum came standard with vinyl or optional with velour or leather seats. Bench-style seats and buckets were offered in the Magnum. The bench seats were covered in velour, while buckets could be had covered in leather or vinyl. Options included leather bucket seats with dual recliners, air-conditioning, floor-shift automatic, tilt wheel, 8-track stereo, rally instrument cluster, cruise control, power seats, and a T-bar or sunroof.
The Magnum was the last Dodge to compete on the racing circuit, with Kyle Petty behind the wheel. The 1978 Magnum is loved by its owners, as few as they are, who say it's easy to handle and never quits. The car's weight (almost two tons) meant it was never speedy in the muscle-car sense, but with the 400-4V V8s, it performed well enough to please Mopar fans. The interior was large and comfortable. One complaint is that parts are now scarce, particularly since the Magnum only lasted for two short years.
What's your take on the 1978 Dodge Magnum?
Have you driven a 1978 Dodge Magnum?
Cars compared to 1978 Dodge Magnum
Looking for a Used Magnum in your area?
CarGurus has 126 nationwide Magnum listings starting at $2,620.