New Subaru Impreza WRX STi For Sale Near Kansas City, MO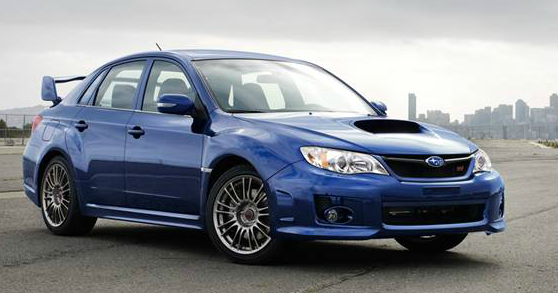 New Search Subaru Impreza WRX STi
Within 75 miles of Kansas City, MO
2013 Subaru Impreza WRX STi Limited Review
"Very impressive pull with lots of torque and very classy and comfortable inside."
This car has great looks and performance that set it apart from the rest of the 4 door sedans out there. I will buy a Subaru STI again, this is my third one and I still love them. There were no warranty issues with this car, only routine maintenance, never had to open the hood except to stare at the engine. It will put you back in your seat and lo...
No results found. Try a new search with a larger radius, or search for a different model.
Checking your number
We will call you first if it is unverified.
Close
Similar Cars
New Car Listings By City
New Subaru Impreza WRX STi in Manhattan KS

3 dealers

New Subaru Impreza WRX STi in Columbia MO

1 dealers

New Subaru Impreza WRX STi in Springfield MO

1 dealers

New Subaru Impreza WRX STi in Lincoln NE

4 dealers, 1 listings starting at $39,391

New Subaru Impreza WRX STi in Wichita KS

1 dealers

New Subaru Impreza WRX STi in Des Moines IA

1 dealers

New Subaru Impreza WRX STi in Tulsa OK

1 dealers, 4 listings starting at $35,565

New Subaru Impreza WRX STi in Saint Louis MO

6 dealers, 1 listings starting at $40,414

New Subaru Impreza WRX STi in Cedar Rapids IA

2 dealers

New Subaru Impreza WRX STi in Fort Smith AR

1 dealers, 3 listings starting at $35,822

New Subaru Impreza WRX STi in Springfield IL

3 dealers

New Subaru Impreza WRX STi in Oklahoma City OK

2 dealers, 7 listings starting at $35,565

New Subaru Impreza WRX STi in Little Rock AR

1 dealers, 2 listings starting at $35,565

New Subaru Impreza WRX STi in Sioux Falls SD

1 dealers, 4 listings

New Subaru Impreza WRX STi in Champaign IL

2 dealers

New Subaru Impreza WRX STi in Rochester MN

2 dealers, 1 listings starting at $35,209

New Subaru Impreza WRX STi in Memphis TN

1 dealers

New Subaru Impreza WRX STi in Evansville IN

1 dealers

New Subaru Impreza WRX STi in Madison WI

5 dealers, 4 listings starting at $35,983

New Subaru Impreza WRX STi in Minneapolis MN

5 dealers, 2 listings starting at $35,894

New Subaru Impreza WRX STi in Chicago IL

17 dealers, 13 listings starting at $37,256

New Subaru Impreza WRX STi in Eau Claire WI

1 dealers, 1 listings starting at $35,209

New Subaru Impreza WRX STi in Milwaukee WI

13 dealers, 9 listings starting at $35,596

New Subaru Impreza WRX STi in Indianapolis IN

5 dealers, 4 listings starting at $36,055