New Scion xB For Sale Near Wilmington, NC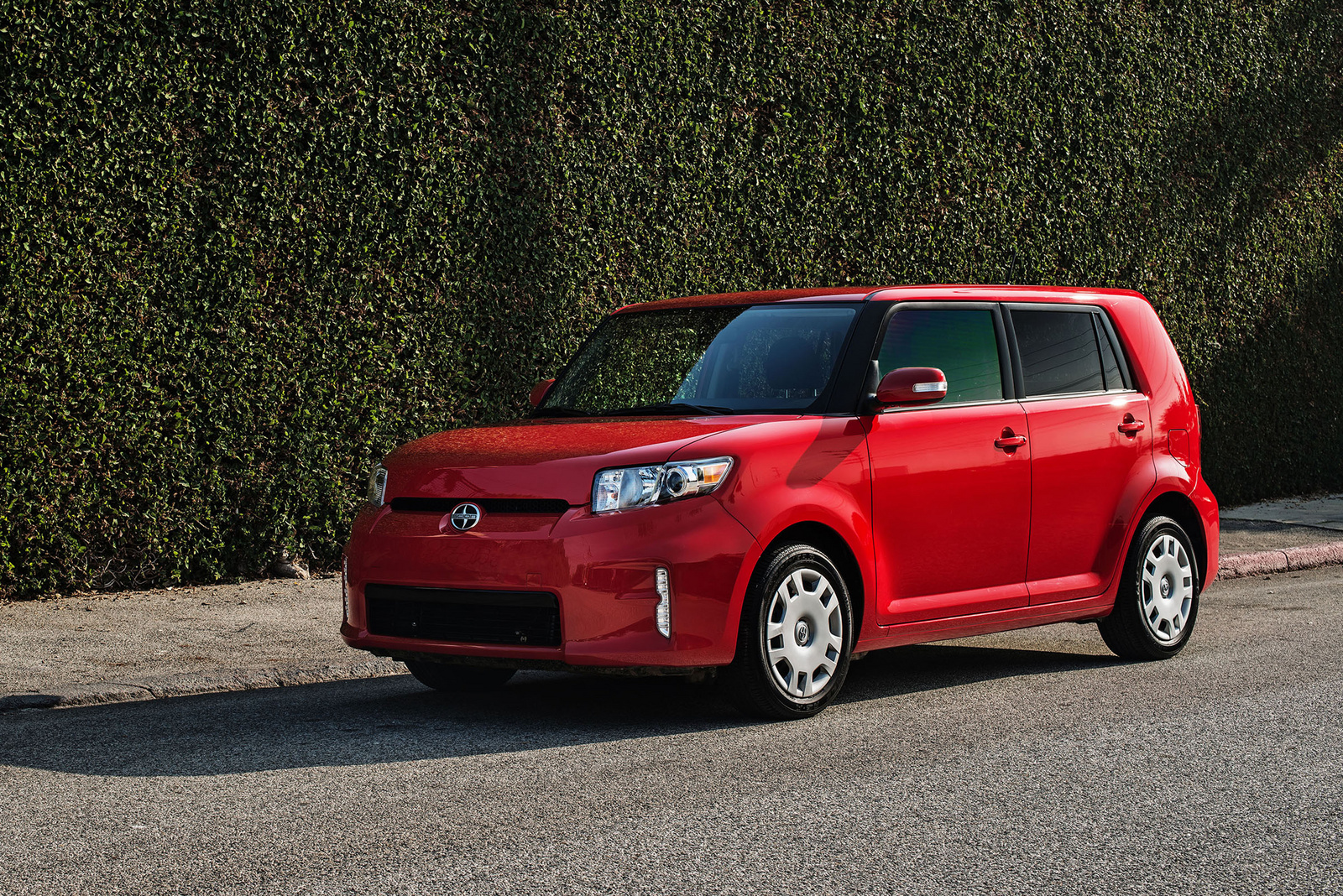 New Search Scion xB
Within 75 miles of Wilmington, NC
2010 Scion xB Base Review
"Why not put bigger engine in older style XB?"
Much quicker than my 06 XB.Lost ability to see out rear window. Less headroom/legroom despite gaining a foot. Better radio.Better brakes than previous model. Why one backup light, not two? 2010 not as much fun to drive.Jack is now in trunk, instead of under driver's seat.Gages are easier to see and there's more of them. Side mirrors tend to stay f...
No results found. Try a new search with a larger radius, or search for a different model.
Checking your number
We will call you first if it is unverified.
Close
Similar Cars
New Car Listings By City
New Scion xB in Raleigh NC

14 dealers, 7 listings starting at $18,506

New Scion xB in Charleston SC

4 dealers, 6 listings starting at $18,211

New Scion xB in Greensboro NC

16 dealers, 11 listings starting at $17,595

New Scion xB in Columbia SC

8 dealers, 3 listings starting at $18,704

New Scion xB in Charlotte NC

14 dealers, 12 listings starting at $17,595

New Scion xB in Virginia Beach VA

12 dealers, 11 listings starting at $18,689

New Scion xB in Augusta GA

6 dealers, 3 listings starting at $18,704

New Scion xB in Savannah GA

6 dealers, 3 listings starting at $18,211

New Scion xB in Richmond VA

14 dealers, 11 listings starting at $18,689

New Scion xB in Roanoke VA

8 dealers, 2 listings starting at $18,689

New Scion xB in Greenville SC

6 dealers, 7 listings starting at $18,704

New Scion xB in Johnson City TN

5 dealers, 12 listings starting at $18,005

New Scion xB in Warner Robins GA

5 dealers, 6 listings starting at $19,188

New Scion xB in Washington DC

32 dealers, 56 listings starting at $16,401

New Scion xB in Jacksonville FL

6 dealers, 5 listings starting at $16,800

New Scion xB in Knoxville TN

1 dealers, 5 listings starting at $18,071

New Scion xB in Atlanta GA

17 dealers, 11 listings starting at $17,784

New Scion xB in Charleston WV

3 dealers

New Scion xB in Baltimore MD

45 dealers, 56 listings starting at $16,401

New Scion xB in Albany GA

2 dealers

New Scion xB in Chattanooga TN

7 dealers, 7 listings starting at $18,189

New Scion xB in Harrisburg PA

27 dealers, 16 listings starting at $16,401

New Scion xB in Philadelphia PA

52 dealers, 34 listings starting at $16,005

New Scion xB in Tallahassee FL

2 dealers, 1 listings starting at $19,856