New Nissan Maxima For Sale Near Lake Havasu City, AZ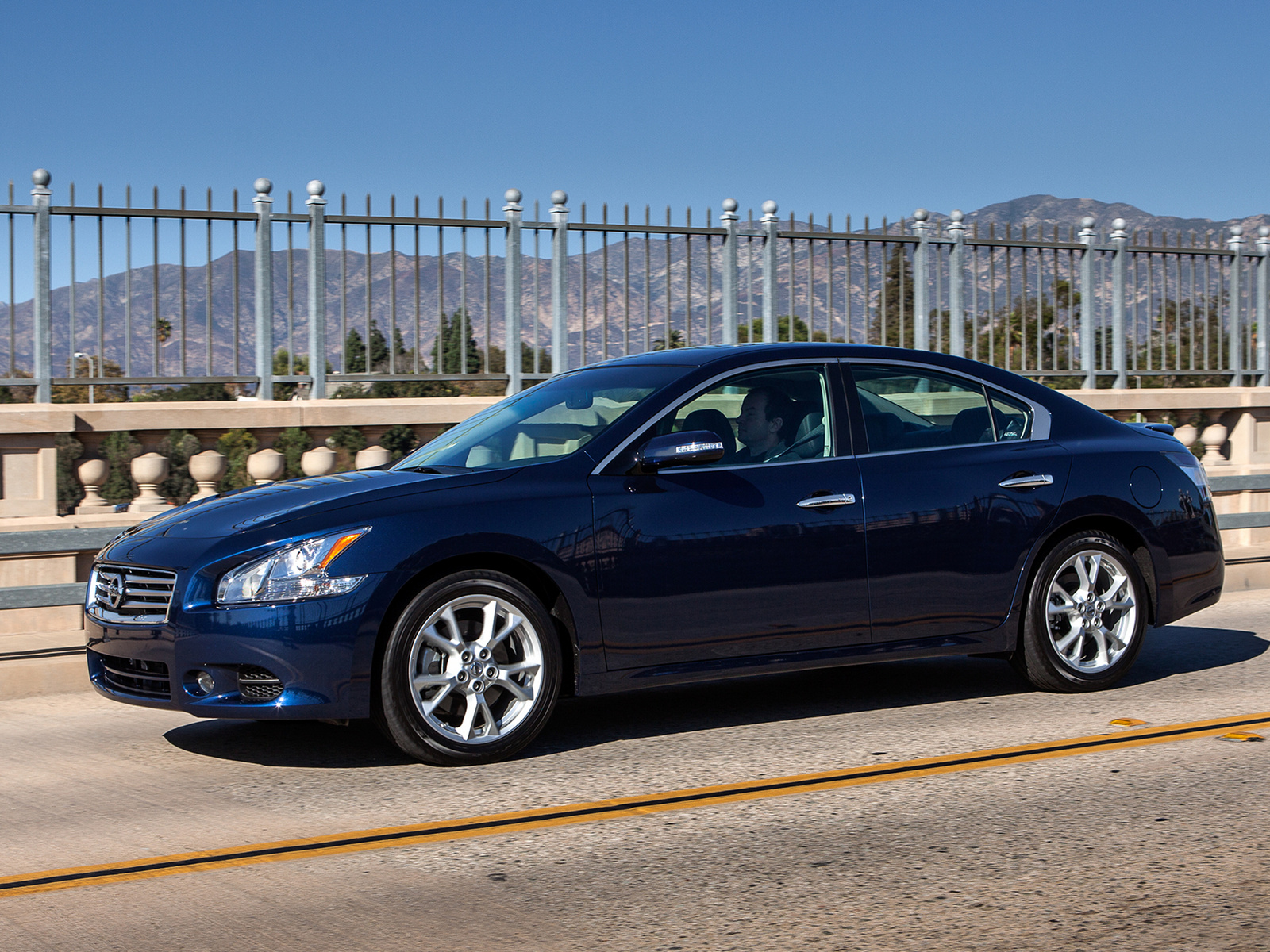 New Search Nissan Maxima
Within 75 miles of Lake Havasu City, AZ
2012 Nissan Maxima S Review
"I Want it."
This car is amazing to have great for family or just for yourself. Its like buying an infinity nissan really stepped it up with the maxima. i would highly recommend this car to any one. its very luxurious and fun to drive,
No results found. Try a new search with a larger radius, or search for a different model.
Checking your number
We will call you first if it is unverified.
Close
Similar Cars
New Car Listings By City
New Nissan Maxima in Indio CA

16 dealers, 48 listings starting at $34,085

New Nissan Maxima in Yuma AZ

2 dealers, 9 listings starting at $33,940

New Nissan Maxima in Las Vegas NV

4 dealers, 74 listings starting at $25,888

New Nissan Maxima in Phoenix AZ

13 dealers, 81 listings starting at $24,627

New Nissan Maxima in Flagstaff AZ

3 dealers, 7 listings starting at $36,630

New Nissan Maxima in San Diego CA

12 dealers, 7 listings starting at $34,440

New Nissan Maxima in Los Angeles CA

44 dealers, 200 listings starting at $24,988

New Nissan Maxima in Tucson AZ

3 dealers, 6 listings starting at $29,517

New Nissan Maxima in Bakersfield CA

5 dealers, 12 listings starting at $34,095

New Nissan Maxima in Santa Barbara CA

13 dealers, 33 listings starting at $32,245

New Nissan Maxima in Fresno CA

5 dealers, 26 listings starting at $34,095

New Nissan Maxima in Albuquerque NM

3 dealers, 29 listings starting at $33,950

New Nissan Maxima in Provo UT

7 dealers, 67 listings starting at $31,568

New Nissan Maxima in Stockton CA

34 dealers, 147 listings starting at $25,799

New Nissan Maxima in San Jose CA

29 dealers, 125 listings starting at $25,799

New Nissan Maxima in Salt Lake City UT

8 dealers, 68 listings starting at $31,568

New Nissan Maxima in Reno NV

1 dealers

New Nissan Maxima in El Paso TX

3 dealers, 39 listings starting at $25,571

New Nissan Maxima in Sacramento CA

28 dealers, 104 listings starting at $25,799

New Nissan Maxima in Oakland CA

31 dealers, 133 listings starting at $25,799

New Nissan Maxima in San Francisco CA

29 dealers, 122 listings starting at $25,799

New Nissan Maxima in Colorado Springs CO

9 dealers, 110 listings starting at $24,149

New Nissan Maxima in Pocatello ID

1 dealers

New Nissan Maxima in Redding CA

2 dealers