New Mercedes-Benz SLK-Class For Sale Near Indianapolis, IN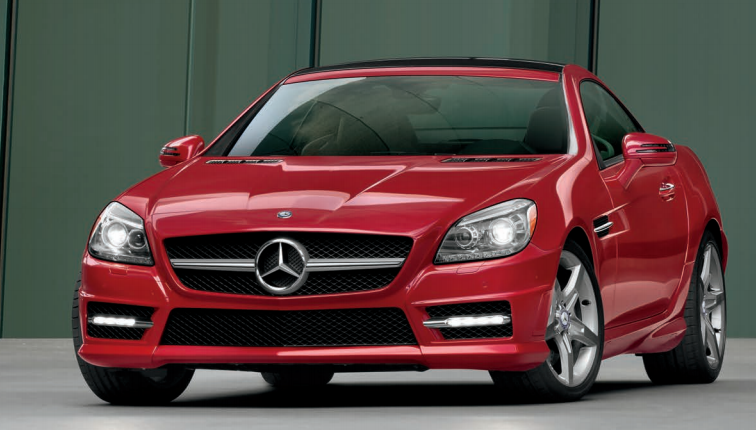 New Search Mercedes-Benz SLK-Class
Within 75 miles of Indianapolis, IN
2002 Mercedes-Benz SLK-Class 2 Dr SLK320 Convertible Review
"A fun car to drive that's suitable for everyday driving."
This is a great sporty convertible suitable for everyday driving. - This car drives well and shifts smoothly with firm and predictable brakes. The top operates flawlessly and the remote control for the top is a cool feature. The sound system with CD changer sounds good and there are quite a few storage areas within the interior. The trunk is bigger...
No results found. Try a new search with a larger radius, or search for a different model.
Checking your number
We will call you first if it is unverified.
Close
Similar Cars
New Car Listings By City
New Mercedes-Benz SLK-Class in Cincinnati OH

3 dealers, 2 listings starting at $48,405

New Mercedes-Benz SLK-Class in Dayton OH

5 dealers, 2 listings starting at $48,405

New Mercedes-Benz SLK-Class in Fort Wayne IN

1 dealers

New Mercedes-Benz SLK-Class in Louisville KY

2 dealers, 1 listings starting at $59,105

New Mercedes-Benz SLK-Class in Lexington KY

2 dealers, 1 listings starting at $59,105

New Mercedes-Benz SLK-Class in Chicago IL

12 dealers, 8 listings starting at $50,325

New Mercedes-Benz SLK-Class in Columbus OH

3 dealers

New Mercedes-Benz SLK-Class in Toledo OH

6 dealers

New Mercedes-Benz SLK-Class in Grand Rapids MI

2 dealers

New Mercedes-Benz SLK-Class in Saint Louis MO

3 dealers, 6 listings starting at $49,175

New Mercedes-Benz SLK-Class in Detroit MI

6 dealers

New Mercedes-Benz SLK-Class in Milwaukee WI

8 dealers, 6 listings starting at $50,325

New Mercedes-Benz SLK-Class in Nashville TN

2 dealers, 1 listings starting at $48,255

New Mercedes-Benz SLK-Class in Charleston WV

1 dealers

New Mercedes-Benz SLK-Class in Akron OH

5 dealers, 8 listings starting at $48,255

New Mercedes-Benz SLK-Class in Cleveland OH

5 dealers, 8 listings starting at $48,255

New Mercedes-Benz SLK-Class in Saginaw MI

3 dealers

New Mercedes-Benz SLK-Class in Madison WI

3 dealers, 1 listings

New Mercedes-Benz SLK-Class in Knoxville TN

1 dealers, 2 listings starting at $50,975

New Mercedes-Benz SLK-Class in Johnson City TN

2 dealers, 1 listings starting at $62,290

New Mercedes-Benz SLK-Class in Chattanooga TN

1 dealers, 1 listings starting at $52,975

New Mercedes-Benz SLK-Class in Pittsburgh PA

7 dealers, 1 listings starting at $51,315

New Mercedes-Benz SLK-Class in Cedar Rapids IA

1 dealers

New Mercedes-Benz SLK-Class in Columbia MO

1 dealers, 3 listings