New Mercedes-Benz SLK-Class For Sale Near Charlotte, NC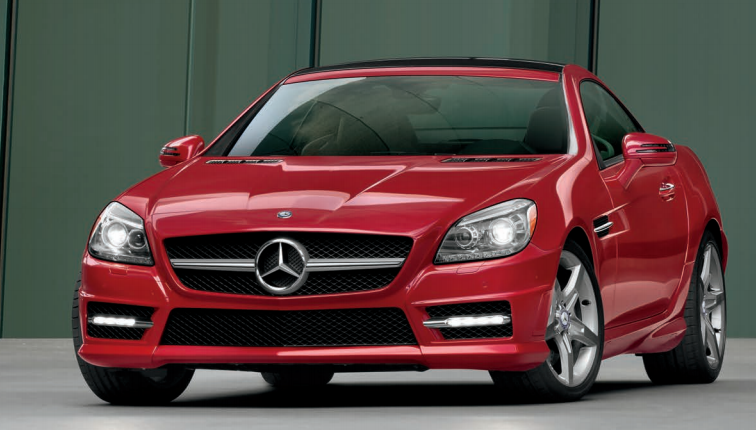 New Search Mercedes-Benz SLK-Class
Within 75 miles of Charlotte, NC
2008 Mercedes-Benz SLK-Class Review
"great to own & run"
Performance is good from the supercharged engine. Build is brilliant with no squeaks or rattles.# Excellent ride quality for a sports car. Good looking car with great road presence. only 30 mpg on mixed town / rural driving. Roof down it's brilliant with little buffeting. only poor radio reception lets it down, which they're trying to fix under wa...
No results found. Try a new search with a larger radius, or search for a different model.
Checking your number
We will call you first if it is unverified.
Close
Similar Cars
New Car Listings By City
New Mercedes-Benz SLK-Class in Greensboro NC

5 dealers, 2 listings starting at $50,205

New Mercedes-Benz SLK-Class in Columbia SC

4 dealers, 2 listings starting at $52,360

New Mercedes-Benz SLK-Class in Greenville SC

2 dealers

New Mercedes-Benz SLK-Class in Johnson City TN

2 dealers, 1 listings starting at $62,290

New Mercedes-Benz SLK-Class in Raleigh NC

4 dealers, 2 listings starting at $50,205

New Mercedes-Benz SLK-Class in Augusta GA

2 dealers, 2 listings starting at $52,360

New Mercedes-Benz SLK-Class in Roanoke VA

1 dealers

New Mercedes-Benz SLK-Class in Wilmington NC

2 dealers, 1 listings starting at $58,630

New Mercedes-Benz SLK-Class in Charleston SC

1 dealers

New Mercedes-Benz SLK-Class in Knoxville TN

1 dealers, 2 listings starting at $50,975

New Mercedes-Benz SLK-Class in Atlanta GA

7 dealers, 1 listings starting at $54,695

New Mercedes-Benz SLK-Class in Savannah GA

1 dealers

New Mercedes-Benz SLK-Class in Charleston WV

1 dealers

New Mercedes-Benz SLK-Class in Warner Robins GA

2 dealers

New Mercedes-Benz SLK-Class in Chattanooga TN

1 dealers, 1 listings starting at $52,975

New Mercedes-Benz SLK-Class in Richmond VA

7 dealers, 3 listings starting at $47,735

New Mercedes-Benz SLK-Class in Lexington KY

2 dealers, 1 listings starting at $59,105

New Mercedes-Benz SLK-Class in Virginia Beach VA

2 dealers, 1 listings starting at $61,935

New Mercedes-Benz SLK-Class in Albany GA

2 dealers, 1 listings starting at $60,565

New Mercedes-Benz SLK-Class in Nashville TN

2 dealers, 1 listings starting at $48,255

New Mercedes-Benz SLK-Class in Washington DC

11 dealers, 13 listings starting at $49,195

New Mercedes-Benz SLK-Class in Cincinnati OH

3 dealers, 2 listings starting at $48,405

New Mercedes-Benz SLK-Class in Louisville KY

2 dealers, 1 listings starting at $59,105

New Mercedes-Benz SLK-Class in Birmingham AL

2 dealers