New Mercedes-Benz SLK-Class For Sale Near Boston, MA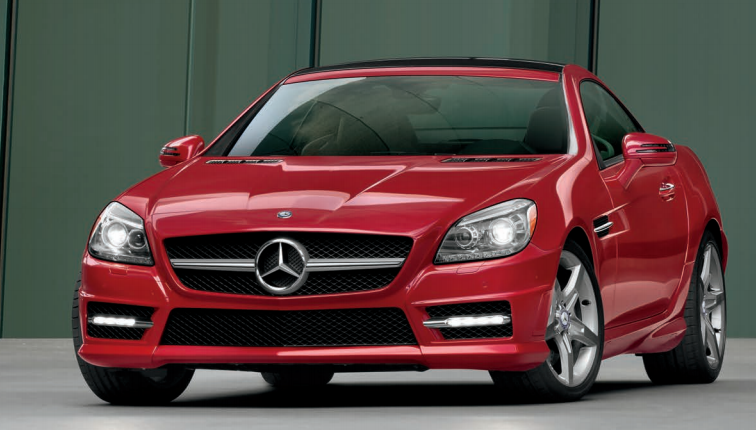 New Search Mercedes-Benz SLK-Class
Within 75 miles of Boston, MA
2003 Mercedes-Benz SLK-Class 2 Dr SLK230 Supercharged Convertible Review
"I'd recommend it to anyone, you can't beat them for the price."
Just bought a 2003 with 38k, awesome car, acceleration - whoa!, the power hard-top is so nice, very little road noise, handling is smooth, my wife and I both think this car is a blast to drive. I'd recommend it to anyone, you can't beat them for the price.
No results found. Try a new search with a larger radius, or search for a different model.
Checking your number
We will call you first if it is unverified.
Close
Similar Cars
New Car Listings By City
New Mercedes-Benz SLK-Class in Worcester MA

17 dealers, 1 listings starting at $83,510

New Mercedes-Benz SLK-Class in Providence RI

15 dealers, 1 listings starting at $83,510

New Mercedes-Benz SLK-Class in Springfield MA

13 dealers, 1 listings starting at $83,510

New Mercedes-Benz SLK-Class in Hartford CT

17 dealers, 3 listings starting at $50,975

New Mercedes-Benz SLK-Class in Portland ME

3 dealers

New Mercedes-Benz SLK-Class in Albany NY

3 dealers

New Mercedes-Benz SLK-Class in Stamford CT

34 dealers, 17 listings starting at $50,325

New Mercedes-Benz SLK-Class in New York NY

32 dealers, 17 listings starting at $50,325

New Mercedes-Benz SLK-Class in Scranton PA

3 dealers, 2 listings starting at $56,690

New Mercedes-Benz SLK-Class in Allentown PA

19 dealers, 5 listings starting at $50,975

New Mercedes-Benz SLK-Class in Philadelphia PA

19 dealers, 3 listings starting at $50,975

New Mercedes-Benz SLK-Class in Syracuse NY

2 dealers

New Mercedes-Benz SLK-Class in Harrisburg PA

9 dealers, 3 listings starting at $49,195

New Mercedes-Benz SLK-Class in Rochester NY

2 dealers

New Mercedes-Benz SLK-Class in Baltimore MD

15 dealers, 13 listings starting at $49,195

New Mercedes-Benz SLK-Class in Washington DC

11 dealers, 13 listings starting at $49,195

New Mercedes-Benz SLK-Class in Buffalo NY

2 dealers

New Mercedes-Benz SLK-Class in Virginia Beach VA

2 dealers, 1 listings starting at $61,935

New Mercedes-Benz SLK-Class in Richmond VA

7 dealers, 3 listings starting at $47,735

New Mercedes-Benz SLK-Class in Pittsburgh PA

7 dealers, 1 listings starting at $51,315

New Mercedes-Benz SLK-Class in Akron OH

5 dealers, 8 listings starting at $48,255

New Mercedes-Benz SLK-Class in Cleveland OH

5 dealers, 8 listings starting at $48,255

New Mercedes-Benz SLK-Class in Roanoke VA

1 dealers

New Mercedes-Benz SLK-Class in Raleigh NC

4 dealers, 2 listings starting at $50,205