New Mercedes-Benz SL-Class For Sale Near Nashville, TN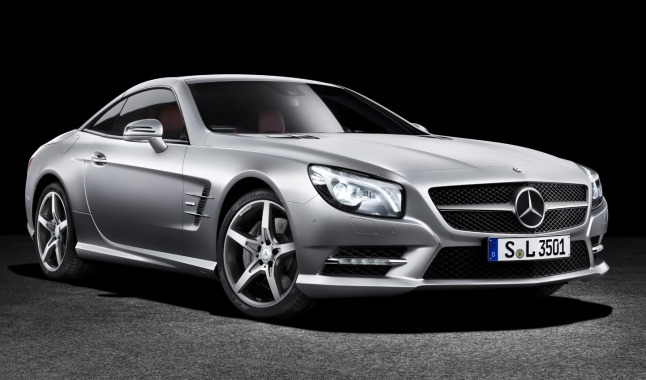 New Search Mercedes-Benz SL-Class
Within 75 miles of Nashville, TN
1996 Mercedes-Benz SL-Class 2 Dr SL320 Convertible Review
"Wouldn't swap it for aything else of it's age."
A stylish second car. You need somewhere to stow the hard top in the summer. Boot very small and rear seats for small kids only. It is a heavy car which damps acceleration, but is a solid convertible with minimal scuttle shake.Broad tyres and low centre of gravity means it handles well for such a comfy boulevard cruiser. Not for anyone over 6'2" as...
No results found. Try a new search with a larger radius, or search for a different model.
Checking your number
We will call you first if it is unverified.
Close
Similar Cars
New Car Listings By City
New Mercedes-Benz SL-Class in Chattanooga TN

1 dealers, 3 listings starting at $118,345

New Mercedes-Benz SL-Class in Knoxville TN

1 dealers, 3 listings starting at $117,545

New Mercedes-Benz SL-Class in Louisville KY

2 dealers, 1 listings

New Mercedes-Benz SL-Class in Lexington KY

2 dealers, 1 listings

New Mercedes-Benz SL-Class in Birmingham AL

2 dealers

New Mercedes-Benz SL-Class in Memphis TN

2 dealers, 2 listings starting at $117,640

New Mercedes-Benz SL-Class in Atlanta GA

7 dealers, 18 listings starting at $113,585

New Mercedes-Benz SL-Class in Johnson City TN

2 dealers

New Mercedes-Benz SL-Class in Cincinnati OH

3 dealers, 8 listings starting at $118,345

New Mercedes-Benz SL-Class in Saint Louis MO

3 dealers, 10 listings starting at $112,995

New Mercedes-Benz SL-Class in Greenville SC

2 dealers

New Mercedes-Benz SL-Class in Indianapolis IN

2 dealers

New Mercedes-Benz SL-Class in Montgomery AL

2 dealers

New Mercedes-Benz SL-Class in Dayton OH

5 dealers, 12 listings starting at $112,405

New Mercedes-Benz SL-Class in Warner Robins GA

2 dealers

New Mercedes-Benz SL-Class in Charleston WV

1 dealers

New Mercedes-Benz SL-Class in Augusta GA

2 dealers, 5 listings starting at $114,595

New Mercedes-Benz SL-Class in Jackson MS

1 dealers, 1 listings starting at $118,090

New Mercedes-Benz SL-Class in Charlotte NC

4 dealers, 14 listings starting at $116,255

New Mercedes-Benz SL-Class in Columbus OH

3 dealers, 4 listings starting at $112,405

New Mercedes-Benz SL-Class in Columbia SC

4 dealers, 5 listings starting at $114,595

New Mercedes-Benz SL-Class in Albany GA

2 dealers

New Mercedes-Benz SL-Class in Fort Wayne IN

1 dealers

New Mercedes-Benz SL-Class in Columbia MO

1 dealers, 1 listings