New Mercedes-Benz SL-Class For Sale Near Indianapolis, IN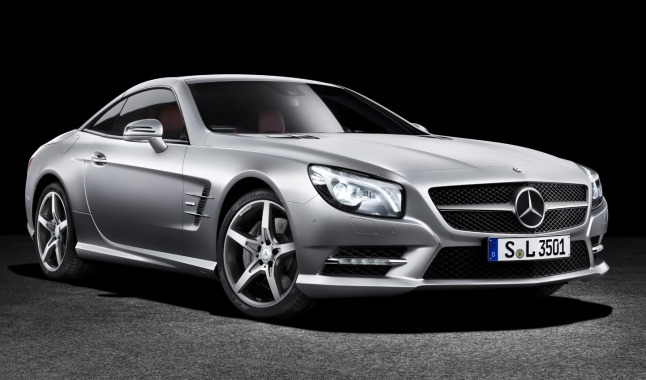 New Search Mercedes-Benz SL-Class
Within 75 miles of Indianapolis, IN
2009 Mercedes-Benz SL-Class SL63 AMG Roadster Review
"Great!"
I would like to just start off first by saying how wonderful this car is. The acceleration is fantastic. If i had any complaints it that due to my racing driving back round it go through sets of tires allot.
No results found. Try a new search with a larger radius, or search for a different model.
Checking your number
We will call you first if it is unverified.
Close
Similar Cars
New Car Listings By City
New Mercedes-Benz SL-Class in Cincinnati OH

3 dealers, 8 listings starting at $118,345

New Mercedes-Benz SL-Class in Dayton OH

5 dealers, 12 listings starting at $112,405

New Mercedes-Benz SL-Class in Fort Wayne IN

1 dealers

New Mercedes-Benz SL-Class in Louisville KY

2 dealers

New Mercedes-Benz SL-Class in Lexington KY

2 dealers

New Mercedes-Benz SL-Class in Chicago IL

13 dealers, 56 listings starting at $110,480

New Mercedes-Benz SL-Class in Columbus OH

3 dealers, 4 listings starting at $112,405

New Mercedes-Benz SL-Class in Toledo OH

6 dealers, 1 listings starting at $119,945

New Mercedes-Benz SL-Class in Grand Rapids MI

2 dealers

New Mercedes-Benz SL-Class in Saint Louis MO

3 dealers, 7 listings starting at $112,995

New Mercedes-Benz SL-Class in Detroit MI

6 dealers, 1 listings starting at $119,945

New Mercedes-Benz SL-Class in Milwaukee WI

8 dealers, 30 listings starting at $111,555

New Mercedes-Benz SL-Class in Nashville TN

2 dealers

New Mercedes-Benz SL-Class in Charleston WV

1 dealers

New Mercedes-Benz SL-Class in Akron OH

5 dealers, 14 listings starting at $118,205

New Mercedes-Benz SL-Class in Cleveland OH

5 dealers, 14 listings starting at $118,205

New Mercedes-Benz SL-Class in Saginaw MI

3 dealers

New Mercedes-Benz SL-Class in Madison WI

3 dealers, 6 listings starting at $114,345

New Mercedes-Benz SL-Class in Knoxville TN

1 dealers, 3 listings starting at $117,545

New Mercedes-Benz SL-Class in Johnson City TN

2 dealers

New Mercedes-Benz SL-Class in Chattanooga TN

1 dealers, 3 listings starting at $118,345

New Mercedes-Benz SL-Class in Pittsburgh PA

7 dealers, 3 listings starting at $120,845

New Mercedes-Benz SL-Class in Cedar Rapids IA

1 dealers

New Mercedes-Benz SL-Class in Columbia MO

1 dealers, 1 listings