New Mercedes-Benz G-Class For Sale Near Las Vegas, NV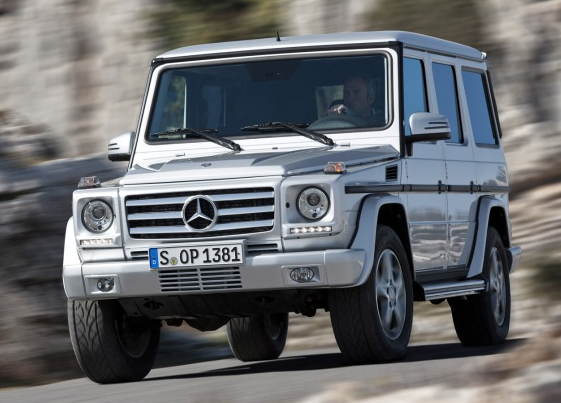 New Search Mercedes-Benz G-Class
Within 75 miles of Las Vegas, NV
2003 Mercedes-Benz G-Class 4 Dr G500 4WD SUV Review
"Amazing"
The best SUV that you can ever get and suitable for all seasons with it's strong engine 489HP . But it's little expensive too ! Driving is the most amazing part and you'll never get bored ! ( TRUST ME ) Amazing ,good , and the best .
No results found. Try a new search with a larger radius, or search for a different model.
Checking your number
We will call you first if it is unverified.
Close
Similar Cars
New Car Listings By City
New Mercedes-Benz G-Class in Indio CA

5 dealers, 1 listings starting at $160,205

New Mercedes-Benz G-Class in Bakersfield CA

2 dealers, 1 listings starting at $118,105

New Mercedes-Benz G-Class in Los Angeles CA

22 dealers, 7 listings starting at $116,105

New Mercedes-Benz G-Class in Fresno CA

1 dealers, 2 listings starting at $113,905

New Mercedes-Benz G-Class in Phoenix AZ

5 dealers, 2 listings starting at $135,205

New Mercedes-Benz G-Class in San Diego CA

6 dealers

New Mercedes-Benz G-Class in Santa Barbara CA

11 dealers, 1 listings starting at $118,105

New Mercedes-Benz G-Class in Reno NV

1 dealers

New Mercedes-Benz G-Class in Provo UT

3 dealers

New Mercedes-Benz G-Class in Stockton CA

15 dealers, 2 listings starting at $128,520

New Mercedes-Benz G-Class in Tucson AZ

1 dealers, 2 listings starting at $118,805

New Mercedes-Benz G-Class in Salt Lake City UT

3 dealers

New Mercedes-Benz G-Class in San Jose CA

13 dealers, 2 listings starting at $128,520

New Mercedes-Benz G-Class in Sacramento CA

10 dealers, 1 listings starting at $128,520

New Mercedes-Benz G-Class in Oakland CA

14 dealers, 2 listings starting at $128,520

New Mercedes-Benz G-Class in San Francisco CA

13 dealers, 2 listings starting at $128,520

New Mercedes-Benz G-Class in Albuquerque NM

2 dealers

New Mercedes-Benz G-Class in El Paso TX

1 dealers

New Mercedes-Benz G-Class in Colorado Springs CO

5 dealers, 2 listings starting at $120,055

New Mercedes-Benz G-Class in Medford OR

1 dealers

New Mercedes-Benz G-Class in Denver CO

5 dealers, 2 listings starting at $120,055

New Mercedes-Benz G-Class in Bend OR

1 dealers

New Mercedes-Benz G-Class in Eugene OR

2 dealers

New Mercedes-Benz G-Class in Kennewick WA

2 dealers