New Mercedes-Benz CLS-Class For Sale Near Indianapolis, IN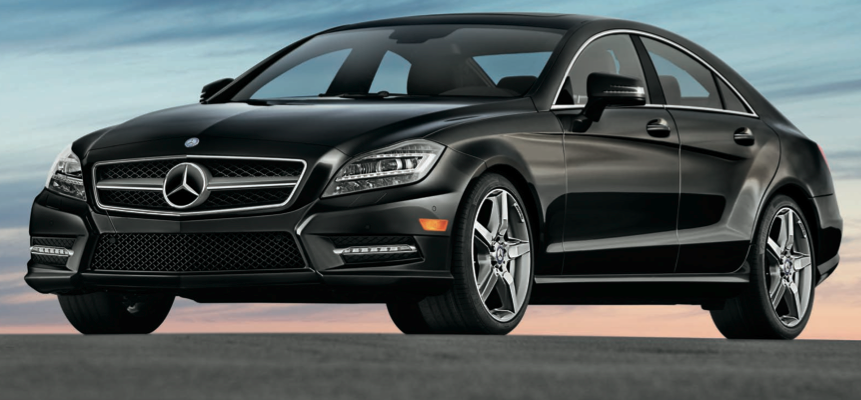 New Search Mercedes-Benz CLS-Class
Within 75 miles of Indianapolis, IN
2007 Mercedes-Benz CLS-Class CLS63 AMG Review
"Very Fast"
Drove this car at work and had the greatest time with it. The Supercharged 6.2L V8 is suprisingly quiet when just driving around town but when u want power that thing rips. The first time I mashed the throttle I was confused because my seat started moving. Then i remembered I was in a AMG car so the seats contoured to my body and stiffened when acc...
No results found. Try a new search with a larger radius, or search for a different model.
Checking your number
We will call you first if it is unverified.
Close
Similar Cars
New Car Listings By City
New Mercedes-Benz CLS-Class in Cincinnati OH

3 dealers, 7 listings starting at $84,675

New Mercedes-Benz CLS-Class in Dayton OH

5 dealers, 10 listings starting at $84,675

New Mercedes-Benz CLS-Class in Fort Wayne IN

1 dealers

New Mercedes-Benz CLS-Class in Louisville KY

2 dealers, 2 listings starting at $85,760

New Mercedes-Benz CLS-Class in Lexington KY

2 dealers, 2 listings starting at $85,760

New Mercedes-Benz CLS-Class in Chicago IL

13 dealers, 23 listings starting at $83,160

New Mercedes-Benz CLS-Class in Columbus OH

3 dealers, 3 listings starting at $87,130

New Mercedes-Benz CLS-Class in Toledo OH

6 dealers, 1 listings starting at $84,340

New Mercedes-Benz CLS-Class in Grand Rapids MI

2 dealers

New Mercedes-Benz CLS-Class in Saint Louis MO

3 dealers, 5 listings starting at $84,110

New Mercedes-Benz CLS-Class in Detroit MI

6 dealers, 1 listings starting at $84,340

New Mercedes-Benz CLS-Class in Milwaukee WI

8 dealers, 13 listings starting at $78,685

New Mercedes-Benz CLS-Class in Nashville TN

2 dealers

New Mercedes-Benz CLS-Class in Charleston WV

1 dealers

New Mercedes-Benz CLS-Class in Akron OH

5 dealers, 6 listings starting at $82,775

New Mercedes-Benz CLS-Class in Cleveland OH

5 dealers, 6 listings starting at $82,775

New Mercedes-Benz CLS-Class in Saginaw MI

3 dealers

New Mercedes-Benz CLS-Class in Madison WI

3 dealers, 2 listings

New Mercedes-Benz CLS-Class in Knoxville TN

1 dealers, 1 listings starting at $82,510

New Mercedes-Benz CLS-Class in Johnson City TN

2 dealers

New Mercedes-Benz CLS-Class in Chattanooga TN

1 dealers, 2 listings starting at $83,675

New Mercedes-Benz CLS-Class in Pittsburgh PA

7 dealers, 4 listings starting at $84,580

New Mercedes-Benz CLS-Class in Cedar Rapids IA

1 dealers

New Mercedes-Benz CLS-Class in Columbia MO

1 dealers, 3 listings