New Mercedes-Benz C-Class For Sale Near Savannah, GA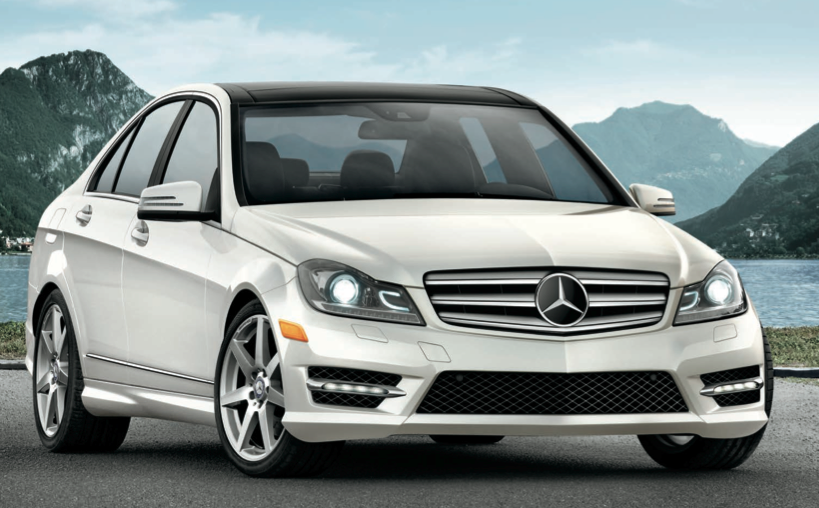 New Search Mercedes-Benz C-Class
Within 75 miles of Savannah, GA
2012 Mercedes-Benz C-Class C250 Sport Review
"This new for 2012 is the best C-Class yet and much more attractive than the 3 series, Infiniti G...."
I've had 10 Luxury cars of various makes and models in recent years and this by far is my favorite. It does everything well, but I'd say the steering/handling/refinement/efficiency/power and appearance make it the best car for me.
No results found. Try a new search with a larger radius, or search for a different model.
Checking your number
We will call you first if it is unverified.
Close
Similar Cars
New Car Listings By City
New Mercedes-Benz C-Class in Charleston SC

1 dealers

New Mercedes-Benz C-Class in Augusta GA

2 dealers, 64 listings starting at $36,255

New Mercedes-Benz C-Class in Jacksonville FL

3 dealers, 79 listings starting at $37,090

New Mercedes-Benz C-Class in Columbia SC

4 dealers, 64 listings starting at $36,255

New Mercedes-Benz C-Class in Warner Robins GA

2 dealers

New Mercedes-Benz C-Class in Albany GA

2 dealers, 8 listings starting at $37,840

New Mercedes-Benz C-Class in Greenville SC

2 dealers

New Mercedes-Benz C-Class in Atlanta GA

7 dealers, 233 listings starting at $27,999

New Mercedes-Benz C-Class in Charlotte NC

4 dealers, 97 listings starting at $37,090

New Mercedes-Benz C-Class in Wilmington NC

2 dealers, 51 listings starting at $37,090

New Mercedes-Benz C-Class in Orlando FL

8 dealers, 184 listings starting at $37,090

New Mercedes-Benz C-Class in Montgomery AL

2 dealers, 16 listings starting at $37,090

New Mercedes-Benz C-Class in Greensboro NC

5 dealers, 51 listings starting at $37,090

New Mercedes-Benz C-Class in Raleigh NC

4 dealers, 20 listings starting at $37,090

New Mercedes-Benz C-Class in Tampa FL

9 dealers, 283 listings starting at $37,090

New Mercedes-Benz C-Class in Johnson City TN

2 dealers

New Mercedes-Benz C-Class in Chattanooga TN

1 dealers, 48 listings starting at $37,090

New Mercedes-Benz C-Class in Knoxville TN

1 dealers, 18 listings starting at $39,995

New Mercedes-Benz C-Class in Birmingham AL

2 dealers

New Mercedes-Benz C-Class in Sarasota FL

7 dealers, 251 listings starting at $37,090

New Mercedes-Benz C-Class in Pensacola FL

2 dealers, 31 listings starting at $36,765

New Mercedes-Benz C-Class in Roanoke VA

1 dealers

New Mercedes-Benz C-Class in Mobile AL

3 dealers, 24 listings starting at $36,765

New Mercedes-Benz C-Class in Nashville TN

2 dealers, 6 listings starting at $40,830