New Mercedes-Benz C-Class For Sale Near Indianapolis, IN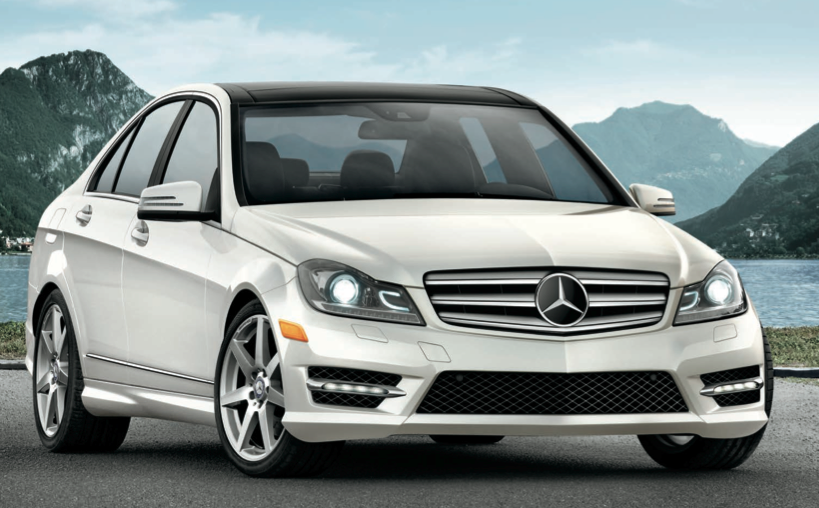 New Search Mercedes-Benz C-Class
Within 75 miles of Indianapolis, IN
2012 Mercedes-Benz C-Class C350 Coupe Review
"2012 Mercedes C-350 Coupe"
This is the first time Mercedes offers a Coupe in the C Class car. Previously you had to get a larger Series and pay a lot more money. Most dealers tend to stock the C-250 Coupe because of its lower cost. However, The 350 Coupe is well worth the extra money. It has many features standard that are options on the 250 Coupe model. The performance is v...
No results found. Try a new search with a larger radius, or search for a different model.
Checking your number
We will call you first if it is unverified.
Close
Similar Cars
New Car Listings By City
New Mercedes-Benz C-Class in Cincinnati OH

3 dealers, 61 listings starting at $42,170

New Mercedes-Benz C-Class in Dayton OH

5 dealers, 96 listings starting at $39,645

New Mercedes-Benz C-Class in Fort Wayne IN

1 dealers

New Mercedes-Benz C-Class in Louisville KY

2 dealers, 59 listings starting at $39,800

New Mercedes-Benz C-Class in Lexington KY

2 dealers, 59 listings starting at $39,800

New Mercedes-Benz C-Class in Chicago IL

13 dealers, 390 listings starting at $37,425

New Mercedes-Benz C-Class in Columbus OH

3 dealers, 35 listings starting at $39,645

New Mercedes-Benz C-Class in Toledo OH

6 dealers, 62 listings starting at $40,915

New Mercedes-Benz C-Class in Grand Rapids MI

2 dealers

New Mercedes-Benz C-Class in Saint Louis MO

3 dealers, 81 listings starting at $36,930

New Mercedes-Benz C-Class in Detroit MI

6 dealers, 62 listings starting at $40,915

New Mercedes-Benz C-Class in Milwaukee WI

8 dealers, 218 listings starting at $33,900

New Mercedes-Benz C-Class in Nashville TN

2 dealers, 7 listings starting at $40,830

New Mercedes-Benz C-Class in Charleston WV

1 dealers

New Mercedes-Benz C-Class in Akron OH

5 dealers, 130 listings starting at $41,720

New Mercedes-Benz C-Class in Cleveland OH

5 dealers, 130 listings starting at $41,720

New Mercedes-Benz C-Class in Saginaw MI

3 dealers, 25 listings starting at $40,915

New Mercedes-Benz C-Class in Madison WI

3 dealers, 25 listings starting at $33,900

New Mercedes-Benz C-Class in Knoxville TN

1 dealers, 17 listings starting at $39,995

New Mercedes-Benz C-Class in Johnson City TN

2 dealers, 10 listings starting at $36,770

New Mercedes-Benz C-Class in Chattanooga TN

1 dealers, 48 listings starting at $37,090

New Mercedes-Benz C-Class in Pittsburgh PA

7 dealers, 136 listings starting at $41,705

New Mercedes-Benz C-Class in Cedar Rapids IA

1 dealers

New Mercedes-Benz C-Class in Columbia MO

1 dealers, 20 listings starting at $44,175