New Mercedes-Benz C-Class For Sale Near Birmingham, AL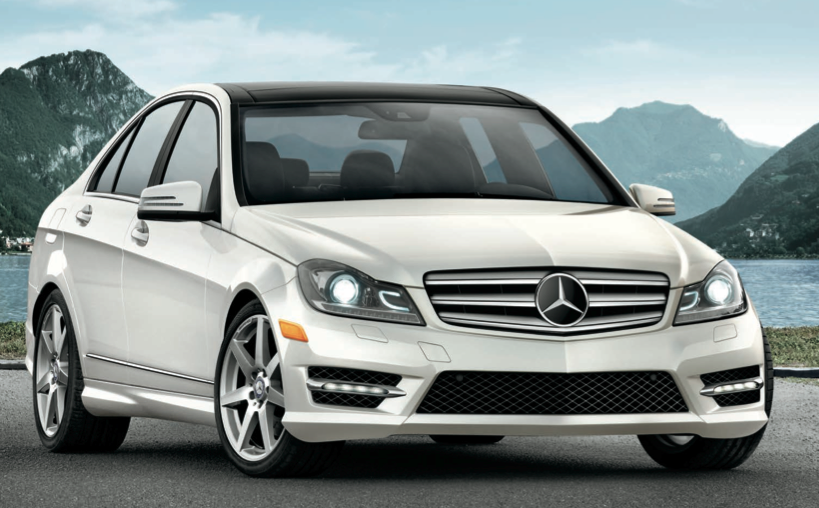 New Search Mercedes-Benz C-Class
Within 75 miles of Birmingham, AL
2012 Mercedes-Benz C-Class C250 Sport Review
"Overall a great buy"
It's a great car, what you can expect from a Mercedes-Benz, has great handling, if you get the premium Hardon/Kardon speakers, they're amazing. It;s a great car with many safety features, but if you're looking for something more sporty you should turn your head to BMW.
No results found. Try a new search with a larger radius, or search for a different model.
Checking your number
We will call you first if it is unverified.
Close
Similar Cars
New Car Listings By City
New Mercedes-Benz C-Class in Montgomery AL

2 dealers, 16 listings starting at $37,090

New Mercedes-Benz C-Class in Atlanta GA

7 dealers, 239 listings starting at $27,999

New Mercedes-Benz C-Class in Chattanooga TN

1 dealers, 48 listings starting at $37,090

New Mercedes-Benz C-Class in Warner Robins GA

2 dealers

New Mercedes-Benz C-Class in Nashville TN

2 dealers, 7 listings starting at $40,830

New Mercedes-Benz C-Class in Albany GA

2 dealers, 8 listings starting at $37,840

New Mercedes-Benz C-Class in Jackson MS

1 dealers, 38 listings starting at $36,642

New Mercedes-Benz C-Class in Hattiesburg MS

2 dealers

New Mercedes-Benz C-Class in Memphis TN

2 dealers, 25 listings starting at $37,735

New Mercedes-Benz C-Class in Mobile AL

3 dealers, 24 listings starting at $36,765

New Mercedes-Benz C-Class in Pensacola FL

2 dealers, 31 listings starting at $36,765

New Mercedes-Benz C-Class in Knoxville TN

1 dealers, 18 listings starting at $39,995

New Mercedes-Benz C-Class in Greenville SC

2 dealers

New Mercedes-Benz C-Class in Augusta GA

2 dealers, 63 listings starting at $36,255

New Mercedes-Benz C-Class in New Orleans LA

4 dealers

New Mercedes-Benz C-Class in Johnson City TN

2 dealers, 10 listings starting at $36,770

New Mercedes-Benz C-Class in Columbia SC

4 dealers, 63 listings starting at $36,255

New Mercedes-Benz C-Class in Baton Rouge LA

2 dealers

New Mercedes-Benz C-Class in Savannah GA

1 dealers

New Mercedes-Benz C-Class in Louisville KY

2 dealers, 46 listings starting at $39,800

New Mercedes-Benz C-Class in Lexington KY

2 dealers, 46 listings starting at $39,800

New Mercedes-Benz C-Class in Charlotte NC

4 dealers, 96 listings starting at $37,090

New Mercedes-Benz C-Class in Jacksonville FL

3 dealers, 78 listings starting at $37,090

New Mercedes-Benz C-Class in Charleston SC

1 dealers