New Mazda MAZDA3 For Sale Near Charleston, WV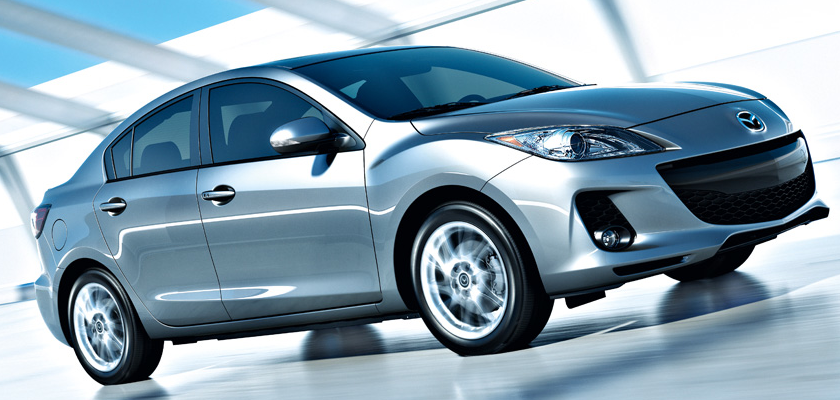 New Search Mazda MAZDA3
Within 75 miles of Charleston, WV
2012 Mazda MAZDA3 i Touring Review
"Overall impression is great."
This is the perfect car for long trips as well as inter-city driving. It provides great mileage over the road and in the city while maintaining a comfortable ride. the truck is fairly large for a small sized car. I would also recommend buying the life time warranty. It is well worth the extra $1200-$1500. That is if you plan on keeping the car for...
No results found. Try a new search with a larger radius, or search for a different model.
Checking your number
We will call you first if it is unverified.
Close
Similar Cars
New Car Listings By City
New Mazda MAZDA3 in Roanoke VA

2 dealers, 95 listings starting at $15,353

New Mazda MAZDA3 in Columbus OH

7 dealers, 82 listings starting at $15,995

New Mazda MAZDA3 in Johnson City TN

3 dealers, 42 listings starting at $14,583

New Mazda MAZDA3 in Lexington KY

8 dealers, 163 listings starting at $15,900

New Mazda MAZDA3 in Cincinnati OH

10 dealers, 187 listings starting at $16,024

New Mazda MAZDA3 in Dayton OH

12 dealers, 269 listings starting at $15,995

New Mazda MAZDA3 in Pittsburgh PA

9 dealers, 183 listings starting at $17,495

New Mazda MAZDA3 in Greensboro NC

11 dealers, 210 listings starting at $17,024

New Mazda MAZDA3 in Akron OH

14 dealers, 331 listings starting at $14,608

New Mazda MAZDA3 in Knoxville TN

3 dealers, 62 listings starting at $16,695

New Mazda MAZDA3 in Cleveland OH

14 dealers, 331 listings starting at $14,608

New Mazda MAZDA3 in Louisville KY

8 dealers, 93 listings starting at $15,900

New Mazda MAZDA3 in Charlotte NC

12 dealers, 101 listings starting at $14,583

New Mazda MAZDA3 in Richmond VA

8 dealers, 343 listings starting at $16,024

New Mazda MAZDA3 in Raleigh NC

13 dealers, 238 listings starting at $17,024

New Mazda MAZDA3 in Greenville SC

7 dealers, 90 listings starting at $17,495

New Mazda MAZDA3 in Washington DC

24 dealers, 863 listings starting at $13,597

New Mazda MAZDA3 in Toledo OH

13 dealers, 101 listings starting at $17,495

New Mazda MAZDA3 in Indianapolis IN

7 dealers, 197 listings starting at $17,495

New Mazda MAZDA3 in Fort Wayne IN

3 dealers, 23 listings

New Mazda MAZDA3 in Erie PA

5 dealers, 51 listings starting at $18,345

New Mazda MAZDA3 in Baltimore MD

29 dealers, 1,035 listings starting at $13,597

New Mazda MAZDA3 in Harrisburg PA

23 dealers, 755 listings starting at $13,760

New Mazda MAZDA3 in Detroit MI

11 dealers, 84 listings starting at $17,495