New Lincoln Navigator For Sale Near Tallahassee, FL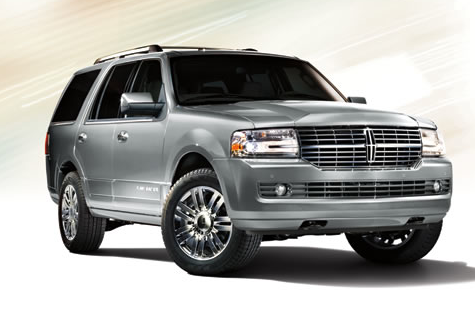 New Search Lincoln Navigator
Within 75 miles of Tallahassee, FL
2004 Lincoln Navigator Luxury 4WD Review
"Get one!"
Great 5.4 Liter engine that makes the acceleration for that size vehicle awesome! It comes with all the bells and whistles with the interior and exterior style and the build on it is get! As long as you get your vehicle it will take care of you!
No results found. Try a new search with a larger radius, or search for a different model.
Checking your number
We will call you first if it is unverified.
Close
Similar Cars
New Car Listings By City
New Lincoln Navigator in Albany GA

8 dealers, 2 listings starting at $60,600

New Lincoln Navigator in Jacksonville FL

6 dealers, 28 listings starting at $54,270

New Lincoln Navigator in Warner Robins GA

11 dealers, 4 listings starting at $56,901

New Lincoln Navigator in Pensacola FL

6 dealers, 8 listings starting at $60,150

New Lincoln Navigator in Montgomery AL

4 dealers, 2 listings starting at $52,025

New Lincoln Navigator in Tampa FL

18 dealers, 17 listings starting at $52,843

New Lincoln Navigator in Mobile AL

7 dealers, 8 listings starting at $60,150

New Lincoln Navigator in Orlando FL

20 dealers, 35 listings starting at $60,825

New Lincoln Navigator in Savannah GA

5 dealers, 6 listings starting at $58,438

New Lincoln Navigator in Atlanta GA

18 dealers, 11 listings starting at $61,770

New Lincoln Navigator in Sarasota FL

15 dealers, 19 listings starting at $52,843

New Lincoln Navigator in Augusta GA

5 dealers, 1 listings starting at $62,685

New Lincoln Navigator in Birmingham AL

7 dealers

New Lincoln Navigator in Hattiesburg MS

8 dealers

New Lincoln Navigator in Charleston SC

4 dealers

New Lincoln Navigator in Columbia SC

8 dealers, 1 listings starting at $62,685

New Lincoln Navigator in New Orleans LA

14 dealers

New Lincoln Navigator in Greenville SC

12 dealers, 2 listings starting at $59,270

New Lincoln Navigator in Chattanooga TN

13 dealers, 3 listings starting at $62,020

New Lincoln Navigator in Jackson MS

5 dealers, 4 listings starting at $62,465

New Lincoln Navigator in Baton Rouge LA

18 dealers, 2 listings starting at $61,745

New Lincoln Navigator in Charlotte NC

22 dealers, 2 listings starting at $59,270

New Lincoln Navigator in Knoxville TN

11 dealers, 2 listings starting at $67,160

New Lincoln Navigator in Miami FL

12 dealers, 41 listings starting at $55,750