New Lincoln Navigator For Sale Near Charleston, SC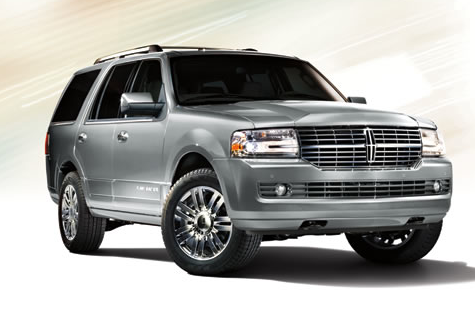 New Search Lincoln Navigator
Within 75 miles of Charleston, SC
2001 Lincoln Navigator Base 4WD Review
"Lincoln Navigator"
fantastic 4 wheel drive that has been very useful in the very heavy new england winter's. I have easily taken it out in 3 feet of snow without a problem when all the other cars were stuck. The interior build quality leaves a little to be desired compared to my Lexus but otherwise its a good SUV.
No results found. Try a new search with a larger radius, or search for a different model.
Checking your number
We will call you first if it is unverified.
Close
Similar Cars
New Car Listings By City
New Lincoln Navigator in Savannah GA

5 dealers, 6 listings starting at $58,438

New Lincoln Navigator in Columbia SC

8 dealers, 1 listings starting at $62,685

New Lincoln Navigator in Augusta GA

5 dealers, 1 listings starting at $62,685

New Lincoln Navigator in Wilmington NC

5 dealers, 10 listings starting at $61,815

New Lincoln Navigator in Charlotte NC

22 dealers, 2 listings starting at $59,270

New Lincoln Navigator in Greenville SC

12 dealers, 2 listings starting at $59,270

New Lincoln Navigator in Warner Robins GA

11 dealers, 4 listings starting at $56,901

New Lincoln Navigator in Jacksonville FL

6 dealers, 29 listings starting at $54,270

New Lincoln Navigator in Raleigh NC

22 dealers, 7 listings starting at $61,969

New Lincoln Navigator in Greensboro NC

25 dealers, 4 listings starting at $63,040

New Lincoln Navigator in Albany GA

8 dealers, 2 listings starting at $60,600

New Lincoln Navigator in Atlanta GA

18 dealers, 11 listings starting at $61,770

New Lincoln Navigator in Johnson City TN

14 dealers, 7 listings starting at $63,925

New Lincoln Navigator in Tallahassee FL

3 dealers

New Lincoln Navigator in Knoxville TN

11 dealers, 2 listings starting at $67,160

New Lincoln Navigator in Roanoke VA

11 dealers, 5 listings starting at $61,988

New Lincoln Navigator in Orlando FL

20 dealers, 35 listings starting at $61,745

New Lincoln Navigator in Chattanooga TN

13 dealers, 3 listings starting at $62,020

New Lincoln Navigator in Montgomery AL

4 dealers, 2 listings starting at $52,025

New Lincoln Navigator in Virginia Beach VA

11 dealers, 9 listings starting at $60,775

New Lincoln Navigator in Richmond VA

12 dealers, 2 listings starting at $63,055

New Lincoln Navigator in Tampa FL

18 dealers, 37 listings starting at $52,843

New Lincoln Navigator in Birmingham AL

7 dealers

New Lincoln Navigator in Charleston WV

11 dealers, 4 listings starting at $63,415