New Lexus RX 450h For Sale Near Portland, OR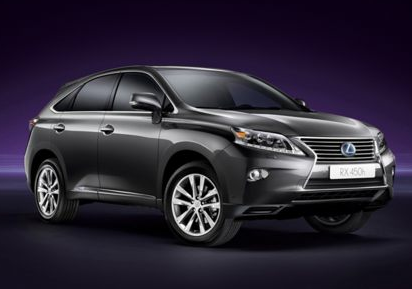 New Search Lexus RX 450h
Within 75 miles of Portland, OR
2010 Lexus RX 450h AWD Review
"Best on the Road"
Everything about this vehicle is amazing. Easy to drive. Quiet. All the extras anyone would ever want. Very comfortable to ride in and so quiet. Car washes for life offered by the Lexus dealer make it very easy to maintain.
No results found. Try a new search with a larger radius, or search for a different model.
Checking your number
We will call you first if it is unverified.
Close
Similar Cars
New Car Listings By City
New Lexus RX 450h in Eugene OR

1 dealers

New Lexus RX 450h in Seattle WA

3 dealers

New Lexus RX 450h in Bellingham WA

1 dealers

New Lexus RX 450h in Spokane WA

1 dealers

New Lexus RX 450h in Boise ID

1 dealers

New Lexus RX 450h in Reno NV

1 dealers, 4 listings starting at $56,825

New Lexus RX 450h in Missoula MT

1 dealers

New Lexus RX 450h in Sacramento CA

8 dealers, 5 listings starting at $57,139

New Lexus RX 450h in Stockton CA

11 dealers, 22 listings starting at $57,139

New Lexus RX 450h in San Francisco CA

9 dealers, 22 listings starting at $57,139

New Lexus RX 450h in Oakland CA

11 dealers, 22 listings starting at $57,139

New Lexus RX 450h in San Jose CA

10 dealers, 22 listings starting at $57,139

New Lexus RX 450h in Fresno CA

1 dealers

New Lexus RX 450h in Salt Lake City UT

2 dealers, 16 listings starting at $57,325

New Lexus RX 450h in Provo UT

2 dealers, 16 listings starting at $57,325

New Lexus RX 450h in Bakersfield CA

2 dealers, 8 listings starting at $54,125

New Lexus RX 450h in Las Vegas NV

2 dealers, 7 listings starting at $55,045

New Lexus RX 450h in Santa Barbara CA

9 dealers, 24 listings starting at $54,125

New Lexus RX 450h in Los Angeles CA

17 dealers, 75 listings starting at $54,125

New Lexus RX 450h in Indio CA

6 dealers

New Lexus RX 450h in San Diego CA

6 dealers, 11 listings

New Lexus RX 450h in Cheyenne WY

1 dealers

New Lexus RX 450h in Phoenix AZ

5 dealers, 9 listings starting at $54,125

New Lexus RX 450h in Denver CO

5 dealers