New Lexus GX 460 For Sale Near Portland, OR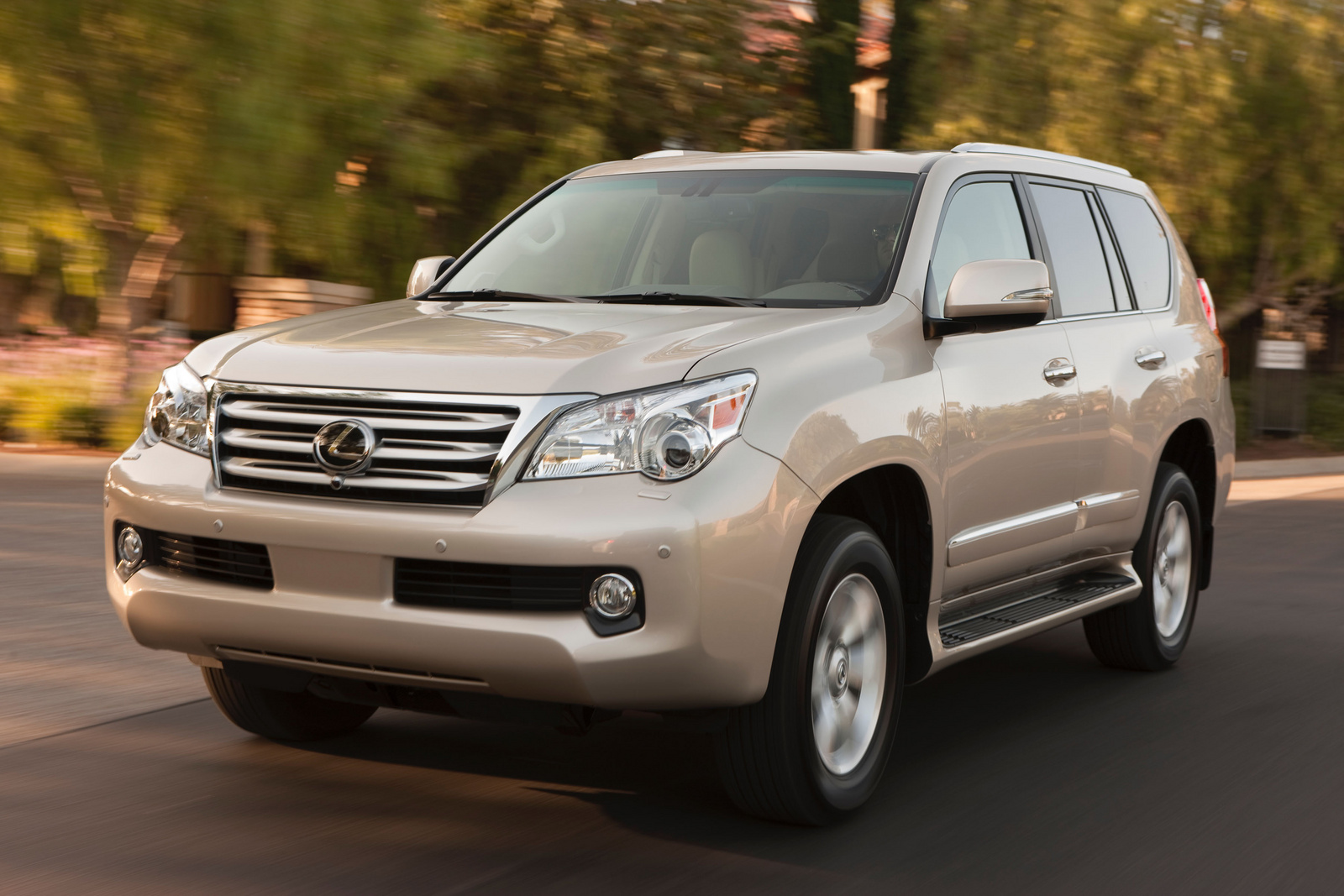 New Search Lexus GX 460
Within 75 miles of Portland, OR
2011 Lexus GX 460 Premium Review
"Enjoying the ride"
I found the exterior appearance of the SUV to be great. It is comfortable seating in the first two rolls. The third roll of seats leaves very little foot room so let's just call it the childrens section. The power was great but I would have loved the option of the 5.7L V8 IForce. The braking could use some improvement as there is much front dip whe...
No results found. Try a new search with a larger radius, or search for a different model.
Checking your number
We will call you first if it is unverified.
Close
Similar Cars
New Car Listings By City
New Lexus GX 460 in Eugene OR

1 dealers

New Lexus GX 460 in Seattle WA

3 dealers

New Lexus GX 460 in Bellingham WA

1 dealers

New Lexus GX 460 in Spokane WA

1 dealers

New Lexus GX 460 in Boise ID

2 dealers

New Lexus GX 460 in Reno NV

1 dealers, 7 listings starting at $59,474

New Lexus GX 460 in Missoula MT

1 dealers

New Lexus GX 460 in Sacramento CA

8 dealers, 5 listings starting at $58,660

New Lexus GX 460 in Stockton CA

11 dealers, 10 listings starting at $58,660

New Lexus GX 460 in San Francisco CA

9 dealers, 10 listings starting at $58,660

New Lexus GX 460 in Oakland CA

11 dealers, 10 listings starting at $58,660

New Lexus GX 460 in San Jose CA

10 dealers, 10 listings starting at $58,660

New Lexus GX 460 in Fresno CA

1 dealers

New Lexus GX 460 in Salt Lake City UT

2 dealers, 2 listings starting at $59,015

New Lexus GX 460 in Provo UT

2 dealers, 2 listings starting at $59,015

New Lexus GX 460 in Bakersfield CA

2 dealers, 4 listings starting at $56,830

New Lexus GX 460 in Las Vegas NV

2 dealers

New Lexus GX 460 in Santa Barbara CA

9 dealers, 11 listings starting at $56,830

New Lexus GX 460 in Los Angeles CA

17 dealers, 21 listings starting at $56,830

New Lexus GX 460 in Indio CA

6 dealers

New Lexus GX 460 in San Diego CA

6 dealers, 4 listings

New Lexus GX 460 in Cheyenne WY

1 dealers

New Lexus GX 460 in Phoenix AZ

5 dealers, 5 listings starting at $58,310

New Lexus GX 460 in Denver CO

5 dealers