New Land Rover Range Rover For Sale Near Phoenix, AZ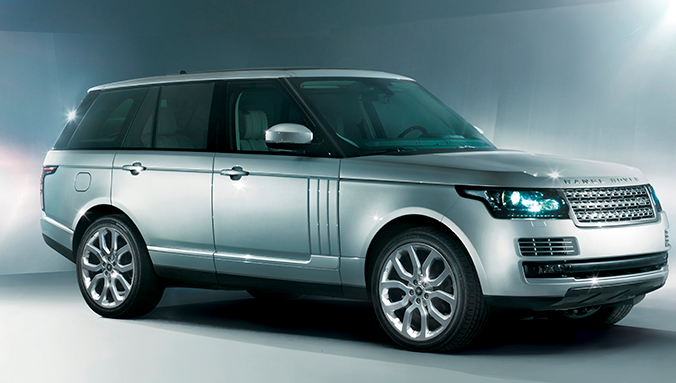 New Search Land Rover Range Rover
Within 75 miles of Phoenix, AZ
2011 Land Rover Range Rover HSE Review
"The Quintessential Luxury and Sport Ultility Vehicle"
I maybe a bit biased here, but truth it that I not only have a had a lot of cars I have also worked in the car industry at one point for quite a while and I have too many great things to say about this car and I think I covered them in the above paragraph, hands down my favorite vehicle to drive ESPECIALLY post 2010 model year when TATA took over ...
No results found. Try a new search with a larger radius, or search for a different model.
Checking your number
We will call you first if it is unverified.
Close
Similar Cars
New Car Listings By City
New Land Rover Range Rover in Tucson AZ

1 dealers, 1 listings starting at $104,970

New Land Rover Range Rover in Indio CA

3 dealers, 4 listings starting at $101,370

New Land Rover Range Rover in Las Vegas NV

1 dealers, 2 listings starting at $84,732

New Land Rover Range Rover in San Diego CA

4 dealers, 2 listings starting at $101,370

New Land Rover Range Rover in Albuquerque NM

1 dealers, 2 listings starting at $94,234

New Land Rover Range Rover in Los Angeles CA

7 dealers, 7 listings starting at $94,630

New Land Rover Range Rover in Santa Barbara CA

3 dealers, 3 listings starting at $94,630

New Land Rover Range Rover in Provo UT

1 dealers, 3 listings starting at $102,920

New Land Rover Range Rover in Salt Lake City UT

1 dealers, 3 listings starting at $102,920

New Land Rover Range Rover in Colorado Springs CO

1 dealers, 3 listings starting at $94,670

New Land Rover Range Rover in Denver CO

2 dealers, 3 listings starting at $94,670

New Land Rover Range Rover in Stockton CA

4 dealers, 3 listings starting at $91,695

New Land Rover Range Rover in San Jose CA

4 dealers, 3 listings starting at $91,695

New Land Rover Range Rover in Sacramento CA

2 dealers, 3 listings starting at $91,695

New Land Rover Range Rover in Oakland CA

3 dealers, 3 listings starting at $91,695

New Land Rover Range Rover in San Francisco CA

3 dealers, 3 listings starting at $91,695

New Land Rover Range Rover in San Antonio TX

1 dealers

New Land Rover Range Rover in Austin TX

1 dealers

New Land Rover Range Rover in Dallas TX

3 dealers, 1 listings starting at $119,340

New Land Rover Range Rover in College Station TX

2 dealers

New Land Rover Range Rover in Tulsa OK

1 dealers

New Land Rover Range Rover in Houston TX

3 dealers, 3 listings starting at $92,745

New Land Rover Range Rover in Shreveport LA

1 dealers, 1 listings starting at $96,320

New Land Rover Range Rover in Portland OR

1 dealers, 3 listings starting at $93,745