New Land Rover Range Rover Evoque For Sale Near Phoenix, AZ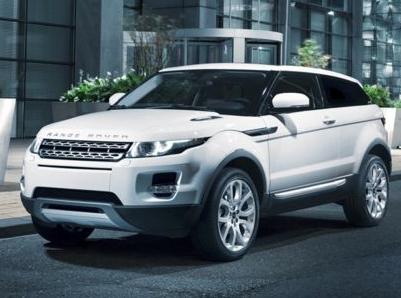 New Search Land Rover Range Rover Evoque
Within 75 miles of Phoenix, AZ
2012 Land Rover Range Rover Evoque Dynamic Premium Hatchback Review
"Nice, practical, sick looking SUV"
Smooth, sleek looking, fast, nice handling, great in all weather... BUT it's a gas guzzler, tiny trunk/cargo space, turbo lag, terrible navigation system & technology. Overall, it's a really nice, practical, sick looking SUV that will draw stares wherever you go and perform well in all terrains and weather, with not too many bumps along the way.
No results found. Try a new search with a larger radius, or search for a different model.
Checking your number
We will call you first if it is unverified.
Close
Similar Cars
New Car Listings By City
New Land Rover Range Rover Evoque in Tucson AZ

1 dealers, 4 listings starting at $42,790

New Land Rover Range Rover Evoque in Indio CA

3 dealers, 48 listings starting at $42,890

New Land Rover Range Rover Evoque in Las Vegas NV

2 dealers, 16 listings starting at $45,265

New Land Rover Range Rover Evoque in San Diego CA

4 dealers, 38 listings starting at $42,890

New Land Rover Range Rover Evoque in Albuquerque NM

1 dealers, 10 listings starting at $44,229

New Land Rover Range Rover Evoque in Los Angeles CA

7 dealers, 61 listings starting at $42,095

New Land Rover Range Rover Evoque in Santa Barbara CA

3 dealers, 27 listings starting at $42,890

New Land Rover Range Rover Evoque in Provo UT

1 dealers, 7 listings starting at $9,500

New Land Rover Range Rover Evoque in Salt Lake City UT

1 dealers, 7 listings starting at $9,500

New Land Rover Range Rover Evoque in Colorado Springs CO

1 dealers, 12 listings starting at $42,040

New Land Rover Range Rover Evoque in Denver CO

2 dealers, 28 listings starting at $42,040

New Land Rover Range Rover Evoque in Stockton CA

4 dealers, 20 listings starting at $42,095

New Land Rover Range Rover Evoque in San Jose CA

4 dealers, 20 listings starting at $42,095

New Land Rover Range Rover Evoque in Sacramento CA

2 dealers, 12 listings starting at $45,595

New Land Rover Range Rover Evoque in Oakland CA

3 dealers, 20 listings starting at $42,095

New Land Rover Range Rover Evoque in San Francisco CA

3 dealers, 20 listings starting at $42,095

New Land Rover Range Rover Evoque in San Antonio TX

1 dealers, 5 listings starting at $43,265

New Land Rover Range Rover Evoque in Austin TX

1 dealers, 5 listings starting at $43,265

New Land Rover Range Rover Evoque in Dallas TX

3 dealers, 22 listings starting at $46,015

New Land Rover Range Rover Evoque in College Station TX

2 dealers, 22 listings starting at $46,641

New Land Rover Range Rover Evoque in Tulsa OK

1 dealers, 8 listings starting at $44,392

New Land Rover Range Rover Evoque in Houston TX

3 dealers, 31 listings starting at $46,641

New Land Rover Range Rover Evoque in Brownsville TX

1 dealers, 10 listings starting at $48,290

New Land Rover Range Rover Evoque in Shreveport LA

1 dealers, 10 listings starting at $49,790