New Land Rover LR4 For Sale Near Atlanta, GA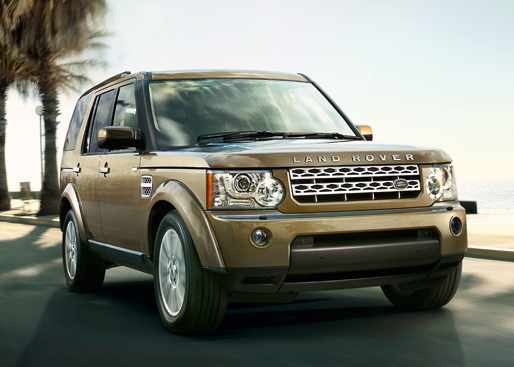 New Search Land Rover LR4
Within 75 miles of Atlanta, GA
2011 Land Rover LR4 Base Review
"Brilliant"
Getting pretty close to Range Rover levels of comfort with the Discovery, even with the diesel engine. It's quiet enough, capable of cruising at respectable speeds and has plenty of room. Try not to think of the Discovery as an off-roader that's been civilised, because it really is so much more than that. The 3.0-litre V6 diesel features twin turbo...
No results found. Try a new search with a larger radius, or search for a different model.
Checking your number
We will call you first if it is unverified.
Close
Similar Cars
New Car Listings By City
New Land Rover LR4 in Chattanooga TN

1 dealers, 5 listings starting at $56,470

New Land Rover LR4 in Birmingham AL

1 dealers

New Land Rover LR4 in Augusta GA

1 dealers, 6 listings starting at $56,945

New Land Rover LR4 in Greenville SC

2 dealers, 13 listings starting at $56,470

New Land Rover LR4 in Columbia SC

1 dealers, 6 listings starting at $56,945

New Land Rover LR4 in Johnson City TN

1 dealers, 13 listings starting at $56,470

New Land Rover LR4 in Charlotte NC

1 dealers, 12 listings starting at $56,470

New Land Rover LR4 in Pensacola FL

1 dealers

New Land Rover LR4 in Jacksonville FL

1 dealers, 4 listings starting at $56,794

New Land Rover LR4 in Mobile AL

1 dealers

New Land Rover LR4 in Greensboro NC

2 dealers, 5 listings starting at $57,011

New Land Rover LR4 in Lexington KY

1 dealers, 2 listings starting at $57,011

New Land Rover LR4 in Memphis TN

1 dealers

New Land Rover LR4 in Louisville KY

1 dealers, 2 listings starting at $57,011

New Land Rover LR4 in Raleigh NC

2 dealers, 5 listings starting at $57,011

New Land Rover LR4 in Roanoke VA

1 dealers

New Land Rover LR4 in Cincinnati OH

1 dealers, 1 listings starting at $60,511

New Land Rover LR4 in Orlando FL

1 dealers, 22 listings starting at $54,970

New Land Rover LR4 in New Orleans LA

2 dealers

New Land Rover LR4 in Tampa FL

4 dealers, 29 listings starting at $54,970

New Land Rover LR4 in Dayton OH

1 dealers, 2 listings starting at $60,511

New Land Rover LR4 in Baton Rouge LA

2 dealers

New Land Rover LR4 in Little Rock AR

1 dealers, 9 listings starting at $54,245

New Land Rover LR4 in Richmond VA

1 dealers