New Jeep Liberty For Sale Near Roanoke, VA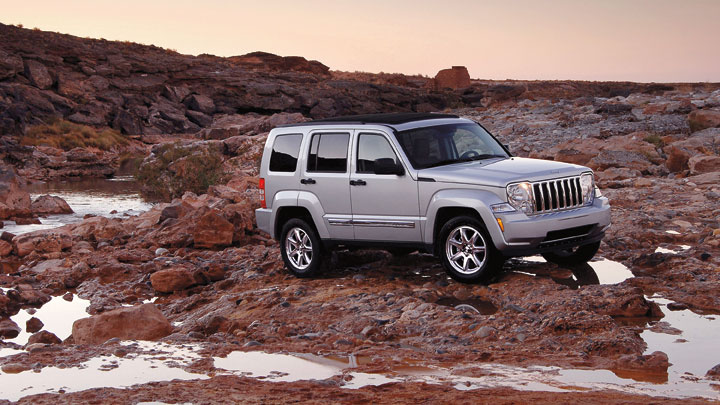 New Search Jeep Liberty
Within 75 miles of Roanoke, VA
2012 Jeep Liberty Arctic Review
"Great styling, Less of a "cute-ute" than others in class"
Overall this car has a great look and feel. The value was also amazing, was able to buy below dealer cost! The driving characteristics are very jeep like, which for me was great. If you prefer a SUV with better handling on the highway you compromise the amazing off-road capability this vehicle provides. It will not crawl as well as a wrangler but y...
No results found. Try a new search with a larger radius, or search for a different model.
Checking your number
We will call you first if it is unverified.
Close
Similar Cars
New Car Listings By City
New Jeep Liberty in Greensboro NC

27 dealers, 1 listings starting at $24,248

New Jeep Liberty in Charleston WV

12 dealers, 1 listings starting at $27,660

New Jeep Liberty in Raleigh NC

25 dealers, 1 listings starting at $24,248

New Jeep Liberty in Richmond VA

18 dealers, 2 listings starting at $21,754

New Jeep Liberty in Johnson City TN

23 dealers, 2 listings starting at $23,995

New Jeep Liberty in Charlotte NC

23 dealers, 2 listings starting at $23,995

New Jeep Liberty in Washington DC

53 dealers, 6 listings starting at $20,820

New Jeep Liberty in Virginia Beach VA

12 dealers, 3 listings starting at $21,754

New Jeep Liberty in Greenville SC

20 dealers, 1 listings starting at $29,920

New Jeep Liberty in Pittsburgh PA

57 dealers, 22 listings starting at $21,555

New Jeep Liberty in Baltimore MD

73 dealers, 13 listings starting at $20,820

New Jeep Liberty in Knoxville TN

16 dealers

New Jeep Liberty in Columbia SC

13 dealers

New Jeep Liberty in Wilmington NC

11 dealers

New Jeep Liberty in Columbus OH

38 dealers, 5 listings starting at $22,465

New Jeep Liberty in Lexington KY

24 dealers

New Jeep Liberty in Harrisburg PA

66 dealers, 13 listings starting at $20,820

New Jeep Liberty in Cincinnati OH

39 dealers, 1 listings starting at $24,956

New Jeep Liberty in Akron OH

47 dealers, 28 listings starting at $21,555

New Jeep Liberty in Augusta GA

9 dealers

New Jeep Liberty in Dayton OH

51 dealers, 1 listings starting at $24,956

New Jeep Liberty in Charleston SC

10 dealers

New Jeep Liberty in Cleveland OH

42 dealers, 27 listings starting at $21,555

New Jeep Liberty in Philadelphia PA

105 dealers, 36 listings starting at $22,999