New Infiniti G37 For Sale Near Nashville, TN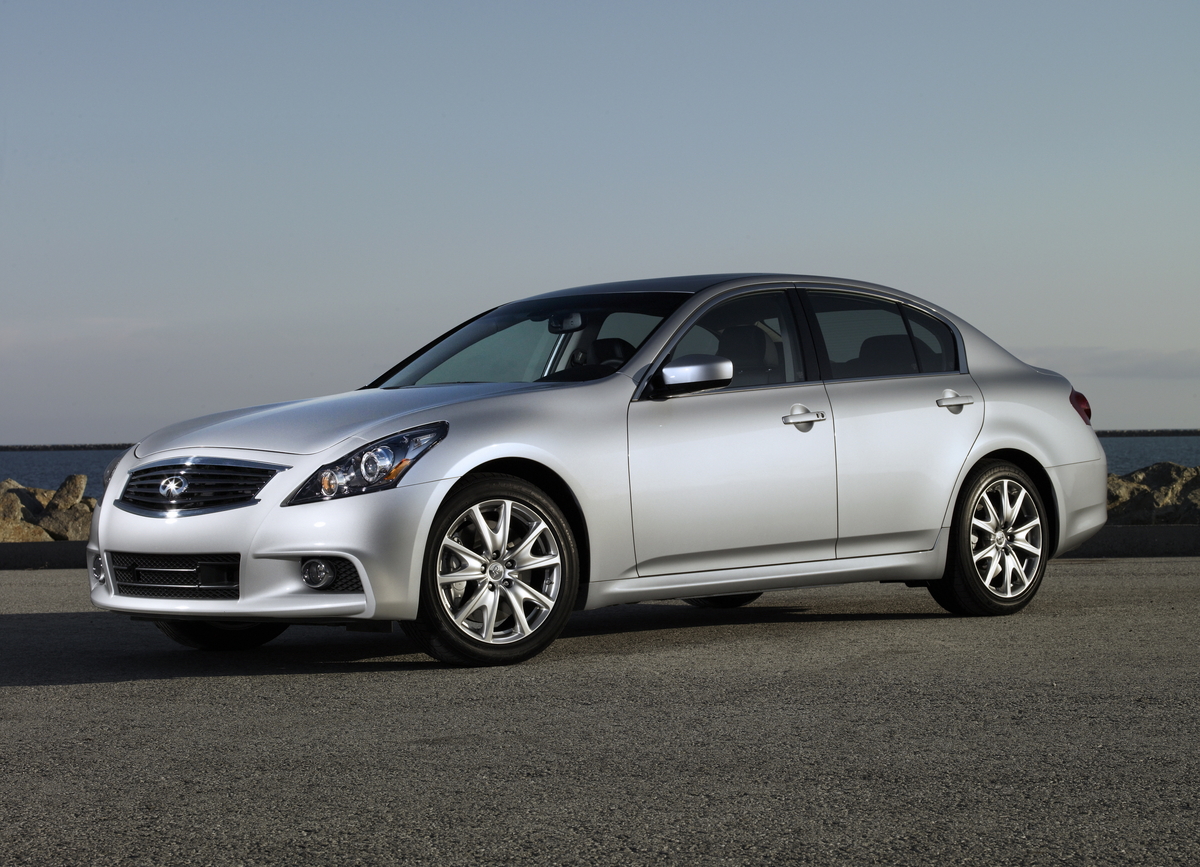 New Search Infiniti G37
Within 75 miles of Nashville, TN
2011 Infiniti G37 Sport Review
| | |
| --- | --- |
| | by Marietta_Luxury_Motors |
"A pure thrill to drive"
This car is all around an AMAZING car to drive. The power combined with the handling and a dash of grip from the tires make the Infiniti G37 Sports Coupe an ultimate thrill on any road that you can get it to.
No results found. Try a new search with a larger radius, or search for a different model.
Checking your number
We will call you first if it is unverified.
Close
Similar Cars
New Car Listings By City
New Infiniti G37 in Chattanooga TN

1 dealers, 28 listings starting at $40,835

New Infiniti G37 in Knoxville TN

1 dealers, 9 listings starting at $40,845

New Infiniti G37 in Louisville KY

2 dealers

New Infiniti G37 in Lexington KY

2 dealers

New Infiniti G37 in Memphis TN

2 dealers

New Infiniti G37 in Atlanta GA

5 dealers, 343 listings starting at $39,010

New Infiniti G37 in Cincinnati OH

2 dealers

New Infiniti G37 in Saint Louis MO

2 dealers, 93 listings starting at $40,425

New Infiniti G37 in Greenville SC

1 dealers, 28 listings starting at $40,755

New Infiniti G37 in Indianapolis IN

2 dealers, 51 listings starting at $41,585

New Infiniti G37 in Montgomery AL

1 dealers, 20 listings starting at $41,510

New Infiniti G37 in Dayton OH

3 dealers, 21 listings starting at $44,095

New Infiniti G37 in Little Rock AR

1 dealers, 20 listings starting at $41,215

New Infiniti G37 in Augusta GA

2 dealers, 30 listings starting at $39,010

New Infiniti G37 in Jackson MS

1 dealers, 37 listings starting at $42,175

New Infiniti G37 in Charlotte NC

4 dealers

New Infiniti G37 in Columbus OH

2 dealers, 21 listings starting at $44,095

New Infiniti G37 in Columbia SC

2 dealers, 30 listings starting at $39,010

New Infiniti G37 in Albany GA

1 dealers, 44 listings starting at $42,753

New Infiniti G37 in Fort Wayne IN

1 dealers, 16 listings starting at $38,995

New Infiniti G37 in Springfield MO

1 dealers, 18 listings starting at $42,280

New Infiniti G37 in Roanoke VA

1 dealers

New Infiniti G37 in Greensboro NC

6 dealers

New Infiniti G37 in Mobile AL

1 dealers