New Infiniti G37 For Sale Near Cincinnati, OH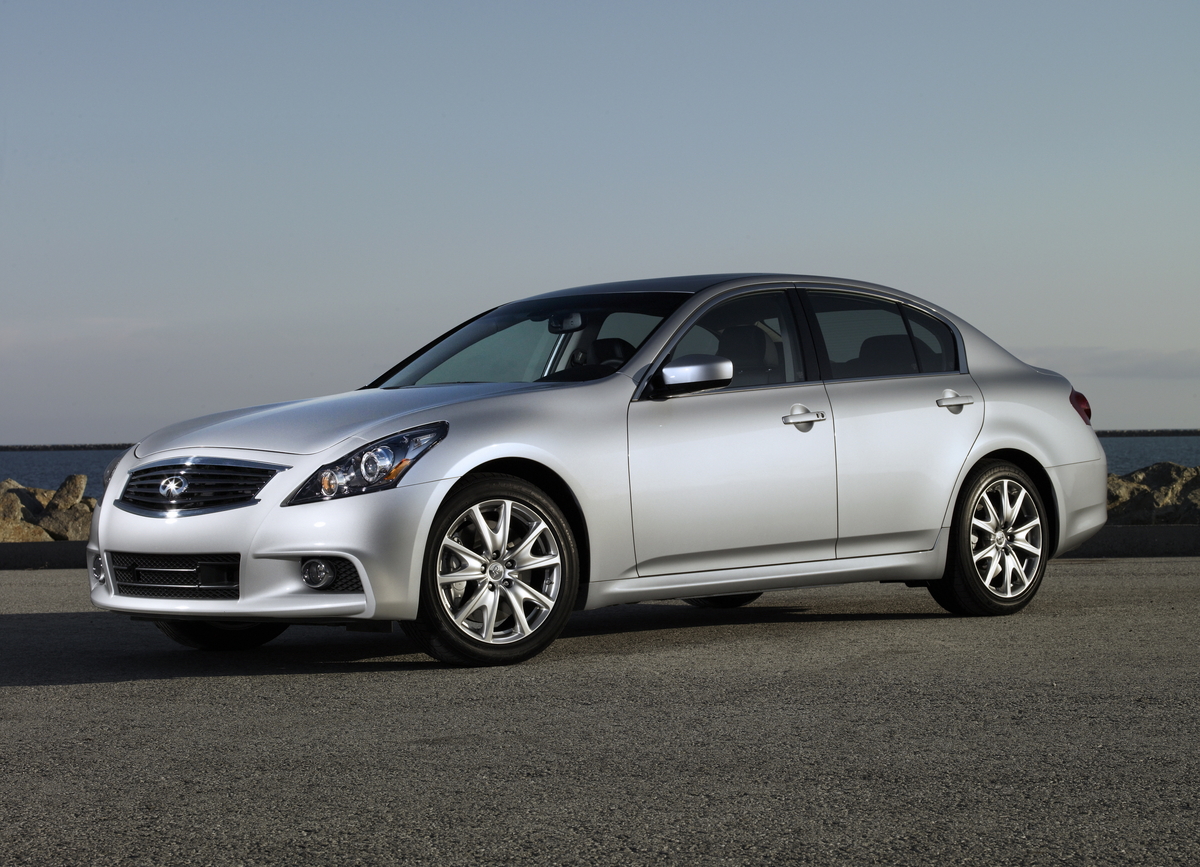 New Search Infiniti G37
Within 75 miles of Cincinnati, OH
2011 Infiniti G37 xAWD Review
"Top of Class"
Reviewers Agree "Top of the List" for sport luxury sedans - fun to drive and reliability record is solid, 330 HP, 0 to 60 in 5.2 seconds, no body lean, unsurpassed quality that you can see and feel, very quick in all RPM ranges, 7 speed automatic with manual touch shifting. All this and it stills achieves 20/27 mpg!
No results found. Try a new search with a larger radius, or search for a different model.
Checking your number
We will call you first if it is unverified.
Close
Similar Cars
New Car Listings By City
New Infiniti G37 in Dayton OH

3 dealers, 20 listings starting at $44,095

New Infiniti G37 in Lexington KY

2 dealers

New Infiniti G37 in Louisville KY

2 dealers

New Infiniti G37 in Indianapolis IN

2 dealers, 51 listings starting at $41,585

New Infiniti G37 in Columbus OH

2 dealers, 20 listings starting at $44,095

New Infiniti G37 in Fort Wayne IN

1 dealers, 16 listings starting at $38,995

New Infiniti G37 in Toledo OH

3 dealers, 63 listings starting at $42,355

New Infiniti G37 in Akron OH

3 dealers, 46 listings starting at $41,104

New Infiniti G37 in Knoxville TN

1 dealers, 10 listings starting at $40,845

New Infiniti G37 in Cleveland OH

3 dealers, 46 listings starting at $41,104

New Infiniti G37 in Nashville TN

1 dealers

New Infiniti G37 in Detroit MI

3 dealers, 63 listings starting at $42,355

New Infiniti G37 in Chicago IL

8 dealers, 196 listings starting at $42,355

New Infiniti G37 in Pittsburgh PA

1 dealers, 56 listings starting at $42,235

New Infiniti G37 in Grand Rapids MI

1 dealers, 10 listings starting at $43,945

New Infiniti G37 in Roanoke VA

1 dealers

New Infiniti G37 in Chattanooga TN

1 dealers, 28 listings starting at $40,835

New Infiniti G37 in Saginaw MI

2 dealers, 41 listings starting at $42,355

New Infiniti G37 in Saint Louis MO

2 dealers, 90 listings starting at $40,425

New Infiniti G37 in Greenville SC

1 dealers, 27 listings starting at $40,755

New Infiniti G37 in Milwaukee WI

5 dealers, 128 listings starting at $42,445

New Infiniti G37 in Greensboro NC

6 dealers

New Infiniti G37 in Charlotte NC

4 dealers

New Infiniti G37 in Atlanta GA

5 dealers, 348 listings starting at $39,010