New Infiniti G37 For Sale Near Cincinnati, OH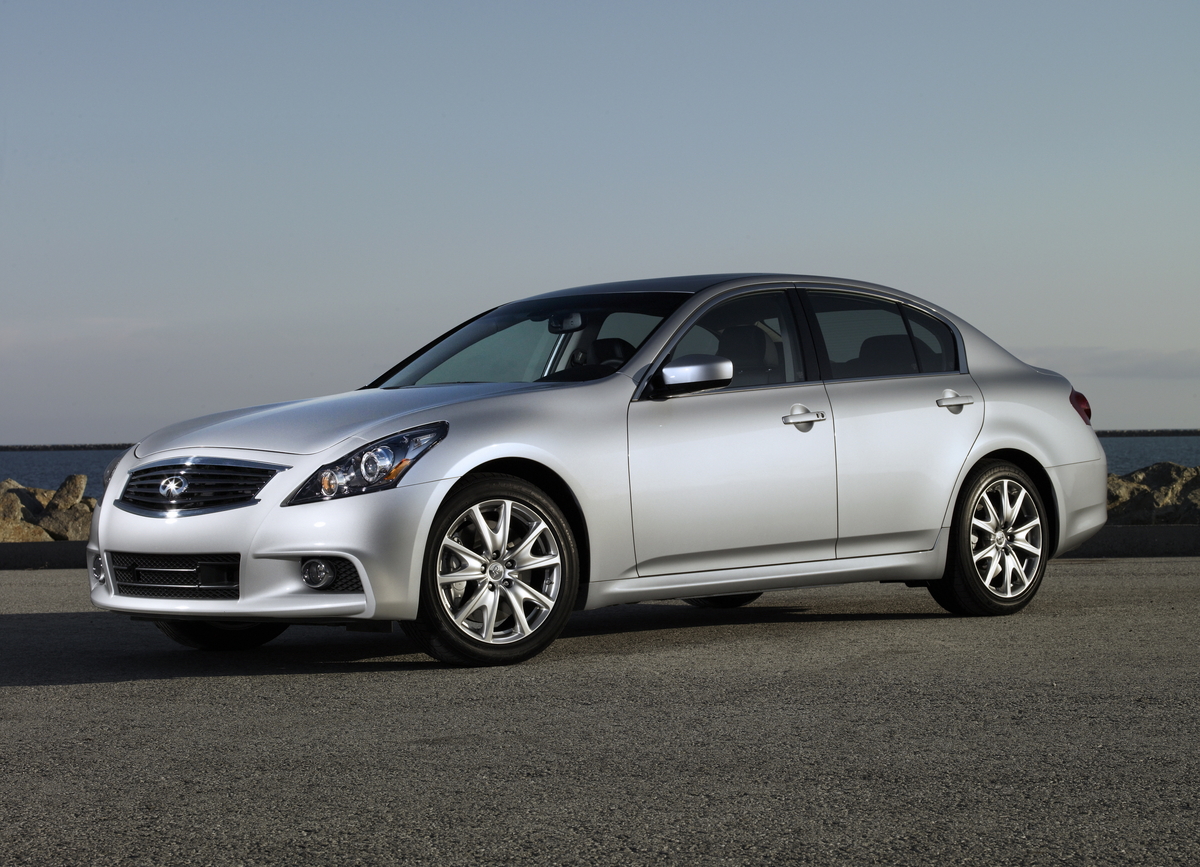 New Search Infiniti G37
Within 75 miles of Cincinnati, OH
2012 Infiniti G37 Journey Review
"Fast Luxury car for a great value"
I just recently bought this car, at first i did not want to get an infinity but then i drove it around was pretty impressed. I still like the car however, i do not like the fact that only the models 2010 and higher that carry factory navigation get to stream Bluetooth Audio (car does come with ipod usb connector) Even a Kia comes with Bluetooth s...
No results found. Try a new search with a larger radius, or search for a different model.
Checking your number
We will call you first if it is unverified.
Close
Similar Cars
New Car Listings By City
New Infiniti G37 in Dayton OH

3 dealers, 21 listings starting at $44,095

New Infiniti G37 in Lexington KY

2 dealers

New Infiniti G37 in Louisville KY

2 dealers

New Infiniti G37 in Indianapolis IN

2 dealers, 51 listings starting at $41,585

New Infiniti G37 in Columbus OH

2 dealers, 21 listings starting at $44,095

New Infiniti G37 in Fort Wayne IN

1 dealers, 16 listings starting at $38,995

New Infiniti G37 in Toledo OH

3 dealers, 62 listings starting at $42,355

New Infiniti G37 in Akron OH

3 dealers, 45 listings starting at $41,104

New Infiniti G37 in Knoxville TN

1 dealers, 9 listings starting at $40,845

New Infiniti G37 in Cleveland OH

3 dealers, 45 listings starting at $41,104

New Infiniti G37 in Nashville TN

1 dealers

New Infiniti G37 in Detroit MI

3 dealers, 62 listings starting at $42,355

New Infiniti G37 in Chicago IL

8 dealers, 194 listings starting at $42,355

New Infiniti G37 in Pittsburgh PA

1 dealers, 57 listings starting at $42,235

New Infiniti G37 in Grand Rapids MI

1 dealers, 11 listings starting at $43,945

New Infiniti G37 in Roanoke VA

1 dealers

New Infiniti G37 in Chattanooga TN

1 dealers, 28 listings starting at $40,835

New Infiniti G37 in Saginaw MI

2 dealers, 39 listings starting at $42,355

New Infiniti G37 in Saint Louis MO

2 dealers, 93 listings starting at $40,425

New Infiniti G37 in Greenville SC

1 dealers, 28 listings starting at $40,755

New Infiniti G37 in Milwaukee WI

5 dealers, 126 listings starting at $42,445

New Infiniti G37 in Greensboro NC

6 dealers

New Infiniti G37 in Charlotte NC

4 dealers

New Infiniti G37 in Atlanta GA

5 dealers, 343 listings starting at $39,010