New Infiniti FX35 For Sale Near Las Vegas, NV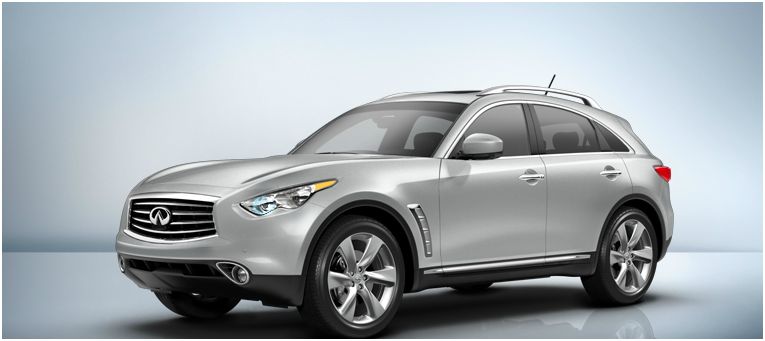 New Search Infiniti FX35
Within 75 miles of Las Vegas, NV
2010 Infiniti FX35 Base Review
"fun SUV to drive / play with...yes SUV and fun"
Such a great car. Performance is amazing, it handles so well. I traded in a 2003 infiniti g35 coupe and was worried about getting a SUV but my fears have been unwarranted, its just so much fun. Its the perfect balance between comfort and sport. Technology is amazing, everything from amazing ipod interface, weather reports, in dash DVD player,...
No results found. Try a new search with a larger radius, or search for a different model.
Checking your number
We will call you first if it is unverified.
Close
Similar Cars
New Car Listings By City
New Infiniti FX35 in Indio CA

4 dealers

New Infiniti FX35 in Bakersfield CA

2 dealers

New Infiniti FX35 in Los Angeles CA

15 dealers, 2 listings starting at $49,595

New Infiniti FX35 in Fresno CA

1 dealers

New Infiniti FX35 in Phoenix AZ

4 dealers, 2 listings starting at $43,697

New Infiniti FX35 in San Diego CA

5 dealers

New Infiniti FX35 in Santa Barbara CA

6 dealers

New Infiniti FX35 in Provo UT

1 dealers

New Infiniti FX35 in Stockton CA

12 dealers, 1 listings starting at $49,685

New Infiniti FX35 in Tucson AZ

1 dealers

New Infiniti FX35 in Salt Lake City UT

1 dealers

New Infiniti FX35 in San Jose CA

10 dealers

New Infiniti FX35 in Sacramento CA

9 dealers, 1 listings starting at $49,685

New Infiniti FX35 in Oakland CA

11 dealers, 1 listings starting at $49,685

New Infiniti FX35 in San Francisco CA

10 dealers, 1 listings starting at $49,685

New Infiniti FX35 in Albuquerque NM

1 dealers

New Infiniti FX35 in El Paso TX

1 dealers

New Infiniti FX35 in Colorado Springs CO

4 dealers

New Infiniti FX35 in Denver CO

4 dealers

New Infiniti FX35 in Portland OR

1 dealers, 1 listings starting at $52,820

New Infiniti FX35 in Seattle WA

5 dealers, 2 listings starting at $46,460

New Infiniti FX35 in Oklahoma City OK

2 dealers

New Infiniti FX35 in Bellingham WA

2 dealers

New Infiniti FX35 in Wichita KS

1 dealers