New Infiniti FX35 For Sale Near Las Vegas, NV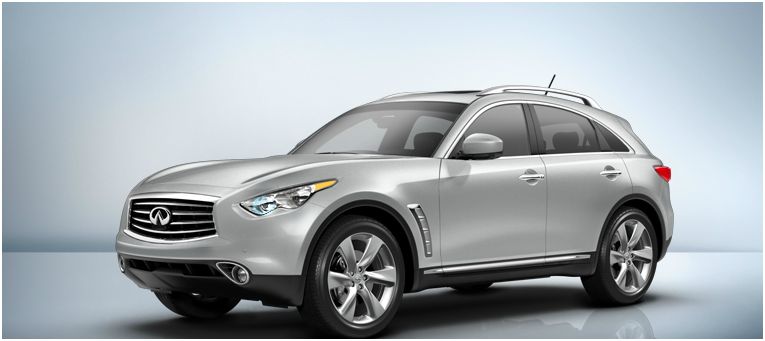 New Search Infiniti FX35
Within 75 miles of Las Vegas, NV
2010 Infiniti FX35 AWD Review
"Exquisite"
I love this car. Just have to part because of priorities otherwise I would keep this car forever. It is fast, responsive and just a great car to be behind the wheel of. You feel the power once you hit the gas pedal and that by itself says a lot.
No results found. Try a new search with a larger radius, or search for a different model.
Checking your number
We will call you first if it is unverified.
Close
Similar Cars
New Car Listings By City
New Infiniti FX35 in Indio CA

4 dealers

New Infiniti FX35 in Bakersfield CA

2 dealers

New Infiniti FX35 in Los Angeles CA

15 dealers, 2 listings starting at $49,595

New Infiniti FX35 in Fresno CA

1 dealers

New Infiniti FX35 in Phoenix AZ

4 dealers, 2 listings starting at $43,697

New Infiniti FX35 in San Diego CA

5 dealers

New Infiniti FX35 in Santa Barbara CA

6 dealers

New Infiniti FX35 in Provo UT

1 dealers

New Infiniti FX35 in Stockton CA

12 dealers, 2 listings starting at $49,685

New Infiniti FX35 in Tucson AZ

1 dealers

New Infiniti FX35 in Salt Lake City UT

1 dealers

New Infiniti FX35 in San Jose CA

10 dealers, 1 listings starting at $52,820

New Infiniti FX35 in Sacramento CA

9 dealers, 2 listings starting at $49,685

New Infiniti FX35 in Oakland CA

11 dealers, 2 listings starting at $49,685

New Infiniti FX35 in San Francisco CA

10 dealers, 2 listings starting at $49,685

New Infiniti FX35 in Albuquerque NM

1 dealers

New Infiniti FX35 in El Paso TX

1 dealers

New Infiniti FX35 in Colorado Springs CO

4 dealers

New Infiniti FX35 in Denver CO

4 dealers

New Infiniti FX35 in Portland OR

1 dealers

New Infiniti FX35 in Seattle WA

5 dealers, 4 listings starting at $46,218

New Infiniti FX35 in Oklahoma City OK

2 dealers

New Infiniti FX35 in Bellingham WA

2 dealers

New Infiniti FX35 in San Antonio TX

1 dealers