New Honda Pilot For Sale Near Redding, CA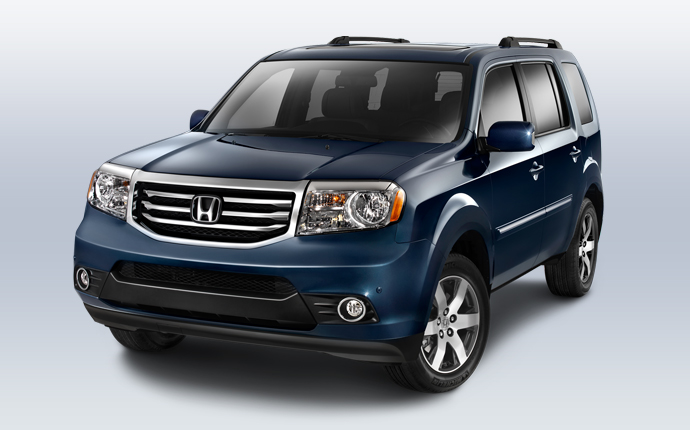 New Search Honda Pilot
Within 75 miles of Redding, CA
2011 Honda Pilot EX Review
"GREAT all the way"
honda pilot is a great vehicle...the ride is great...the Ex has all the facalities one would want in a car .we just love it..
No results found. Try a new search with a larger radius, or search for a different model.
Checking your number
We will call you first if it is unverified.
Close
Similar Cars
New Car Listings By City
New Honda Pilot in Medford OR

4 dealers, 34 listings starting at $30,990

New Honda Pilot in Sacramento CA

32 dealers, 607 listings starting at $30,350

New Honda Pilot in Reno NV

2 dealers, 15 listings starting at $35,750

New Honda Pilot in Stockton CA

43 dealers, 725 listings starting at $30,350

New Honda Pilot in San Francisco CA

38 dealers, 631 listings starting at $30,350

New Honda Pilot in Oakland CA

40 dealers, 631 listings starting at $30,350

New Honda Pilot in San Jose CA

38 dealers, 512 listings starting at $30,350

New Honda Pilot in Eugene OR

6 dealers, 63 listings starting at $34,725

New Honda Pilot in Bend OR

1 dealers, 32 listings starting at $31,950

New Honda Pilot in Fresno CA

5 dealers, 79 listings starting at $30,350

New Honda Pilot in Portland OR

14 dealers, 194 listings starting at $29,289

New Honda Pilot in Boise ID

3 dealers, 32 listings starting at $34,200

New Honda Pilot in Bakersfield CA

6 dealers, 125 listings starting at $30,350

New Honda Pilot in Kennewick WA

3 dealers, 44 listings starting at $31,996

New Honda Pilot in Yakima WA

3 dealers, 44 listings starting at $31,996

New Honda Pilot in Santa Barbara CA

17 dealers, 219 listings starting at $26,991

New Honda Pilot in Las Vegas NV

4 dealers, 72 listings starting at $29,882

New Honda Pilot in Seattle WA

16 dealers, 333 listings starting at $31,950

New Honda Pilot in Los Angeles CA

53 dealers, 994 listings starting at $26,991

New Honda Pilot in Pocatello ID

2 dealers, 20 listings starting at $31,950

New Honda Pilot in Spokane WA

4 dealers, 38 listings starting at $32,414

New Honda Pilot in Salt Lake City UT

7 dealers, 317 listings starting at $29,574

New Honda Pilot in Bellingham WA

6 dealers, 61 listings starting at $34,150

New Honda Pilot in Provo UT

6 dealers, 317 listings starting at $29,574