New Honda Insight For Sale Near Monroe, LA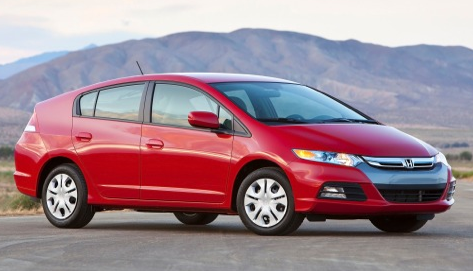 New Search Honda Insight
Within 75 miles of Monroe, LA
2010 Honda Insight EX Review
"My New Insight"
I have been getting around 46mpg. in highway and city driving combined. The only thing I don't like is the view from rear view mirror.
No results found. Try a new search with a larger radius, or search for a different model.
Checking your number
We will call you first if it is unverified.
Close
Similar Cars
New Car Listings By City
New Honda Insight in Shreveport LA

4 dealers, 1 listings starting at $22,855

New Honda Insight in Jackson MS

5 dealers, 2 listings starting at $19,521

New Honda Insight in Baton Rouge LA

10 dealers, 2 listings starting at $19,015

New Honda Insight in Little Rock AR

5 dealers, 4 listings starting at $20,103

New Honda Insight in Hattiesburg MS

4 dealers, 2 listings starting at $21,065

New Honda Insight in Lake Charles LA

5 dealers, 5 listings starting at $19,015

New Honda Insight in Tyler TX

3 dealers, 1 listings starting at $22,855

New Honda Insight in New Orleans LA

9 dealers, 2 listings starting at $21,065

New Honda Insight in Memphis TN

6 dealers, 7 listings starting at $21,165

New Honda Insight in Fort Smith AR

4 dealers, 1 listings starting at $22,855

New Honda Insight in Mobile AL

4 dealers, 7 listings starting at $19,390

New Honda Insight in Dallas TX

14 dealers, 26 listings starting at $17,724

New Honda Insight in Houston TX

15 dealers, 15 listings starting at $18,600

New Honda Insight in College Station TX

8 dealers, 4 listings starting at $21,065

New Honda Insight in Waco TX

3 dealers, 2 listings starting at $22,755

New Honda Insight in Birmingham AL

8 dealers, 4 listings starting at $20,275

New Honda Insight in Pensacola FL

4 dealers, 7 listings starting at $19,390

New Honda Insight in Montgomery AL

4 dealers, 3 listings starting at $21,065

New Honda Insight in Tulsa OK

6 dealers, 5 listings starting at $21,065

New Honda Insight in Springfield MO

2 dealers

New Honda Insight in Austin TX

8 dealers, 6 listings starting at $19,189

New Honda Insight in Oklahoma City OK

8 dealers, 1 listings starting at $21,065

New Honda Insight in Wichita Falls TX

3 dealers

New Honda Insight in Nashville TN

8 dealers, 9 listings starting at $19,390