New Honda CR-V For Sale Near Sioux Falls, SD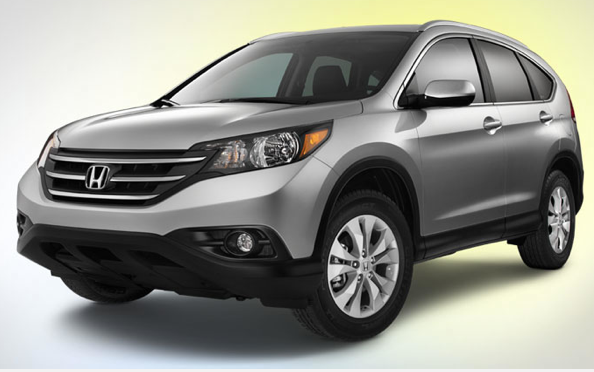 New Search Honda CR-V
Within 75 miles of Sioux Falls, SD
2012 Honda CR-V EX-L w/ Nav AWD Review
"good CUV for money now,"
Accessories and gadgets - good to have ACC(Adaptive Cruise Control), Bi-Xenon adaptive head lights,power tailgate, Driver seat memory, side mirror indicators, Appearance- LED Day Running Lights. Performance-Good performance for the 2.4 L V-Tech , Brakes are great for it size.
No results found. Try a new search with a larger radius, or search for a different model.
Checking your number
We will call you first if it is unverified.
Close
Similar Cars
New Car Listings By City
New Honda CR-V in Lincoln NE

5 dealers, 78 listings starting at $24,875

New Honda CR-V in Minneapolis MN

9 dealers, 372 listings starting at $23,625

New Honda CR-V in Des Moines IA

5 dealers, 67 listings starting at $24,875

New Honda CR-V in Rochester MN

8 dealers, 293 listings starting at $23,625

New Honda CR-V in Fargo ND

2 dealers, 7 listings starting at $24,875

New Honda CR-V in Cedar Rapids IA

9 dealers, 52 listings starting at $24,375

New Honda CR-V in Eau Claire WI

3 dealers, 37 listings starting at $24,875

New Honda CR-V in Manhattan KS

4 dealers, 13 listings starting at $26,975

New Honda CR-V in Kansas City MO

11 dealers, 309 listings starting at $23,525

New Honda CR-V in Duluth MN

1 dealers

New Honda CR-V in Rapid City SD

1 dealers, 30 listings starting at $25,275

New Honda CR-V in Madison WI

7 dealers, 90 listings starting at $24,875

New Honda CR-V in Columbia MO

2 dealers, 36 listings starting at $23,625

New Honda CR-V in Wichita KS

4 dealers, 52 listings starting at $22,350

New Honda CR-V in Springfield IL

4 dealers, 65 listings starting at $24,775

New Honda CR-V in Cheyenne WY

4 dealers, 96 listings starting at $24,875

New Honda CR-V in Green Bay WI

3 dealers, 22 listings starting at $24,875

New Honda CR-V in Milwaukee WI

21 dealers, 356 listings starting at $23,625

New Honda CR-V in Springfield MO

2 dealers

New Honda CR-V in Saint Louis MO

7 dealers, 327 listings starting at $23,625

New Honda CR-V in Chicago IL

34 dealers, 767 listings starting at $23,625

New Honda CR-V in Champaign IL

5 dealers, 25 listings starting at $24,875

New Honda CR-V in Denver CO

11 dealers, 444 listings starting at $23,625

New Honda CR-V in Casper WY

1 dealers, 4 listings starting at $25,324