New Honda CR-V For Sale Near Duluth, MN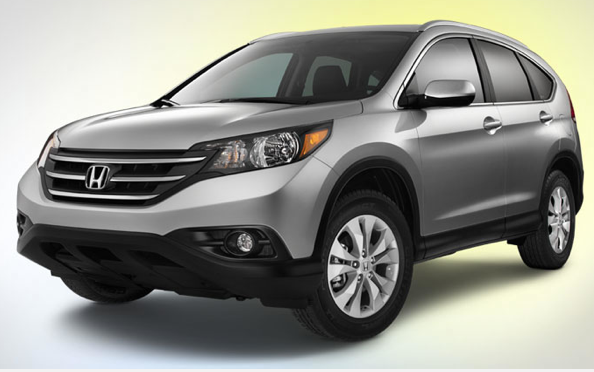 New Search Honda CR-V
Within 75 miles of Duluth, MN
2012 Honda CR-V EX AWD Review
"Most value in the compact SUV class"
The number one reason for buying was this model's reliability record. The improve styling and ride comfort were just unexpected pluses. I would recommend this model against anything else in the cross-over class. A very safe and reliable choice! Not sure why there's a 40 word limit required in the review section.
No results found. Try a new search with a larger radius, or search for a different model.
Checking your number
We will call you first if it is unverified.
Close
Similar Cars
New Car Listings By City
New Honda CR-V in Minneapolis MN

9 dealers, 400 listings starting at $23,625

New Honda CR-V in Eau Claire WI

3 dealers, 37 listings starting at $24,875

New Honda CR-V in Rochester MN

8 dealers, 314 listings starting at $23,625

New Honda CR-V in Fargo ND

2 dealers, 6 listings starting at $24,875

New Honda CR-V in Green Bay WI

3 dealers, 23 listings starting at $24,875

New Honda CR-V in Madison WI

7 dealers, 98 listings starting at $24,875

New Honda CR-V in Sioux Falls SD

1 dealers

New Honda CR-V in Cedar Rapids IA

9 dealers, 49 listings starting at $24,375

New Honda CR-V in Milwaukee WI

21 dealers, 463 listings starting at $23,625

New Honda CR-V in Des Moines IA

5 dealers, 69 listings starting at $24,875

New Honda CR-V in Chicago IL

34 dealers, 872 listings starting at $23,625

New Honda CR-V in Grand Rapids MI

6 dealers, 70 listings starting at $23,625

New Honda CR-V in Lincoln NE

5 dealers, 81 listings starting at $24,875

New Honda CR-V in Saginaw MI

8 dealers, 78 listings starting at $24,845

New Honda CR-V in Springfield IL

4 dealers, 67 listings starting at $24,775

New Honda CR-V in Champaign IL

5 dealers, 27 listings starting at $24,875

New Honda CR-V in Fort Wayne IN

7 dealers, 54 listings starting at $24,775

New Honda CR-V in Columbia MO

2 dealers, 38 listings starting at $23,625

New Honda CR-V in Kansas City MO

11 dealers, 229 listings starting at $23,073

New Honda CR-V in Detroit MI

20 dealers, 166 listings starting at $23,525

New Honda CR-V in Saint Louis MO

7 dealers, 336 listings starting at $23,625

New Honda CR-V in Toledo OH

19 dealers, 204 listings starting at $23,525

New Honda CR-V in Manhattan KS

4 dealers, 19 listings starting at $23,625

New Honda CR-V in Indianapolis IN

14 dealers, 207 listings starting at $23,625