New Ford Transit Connect For Sale Near San Angelo, TX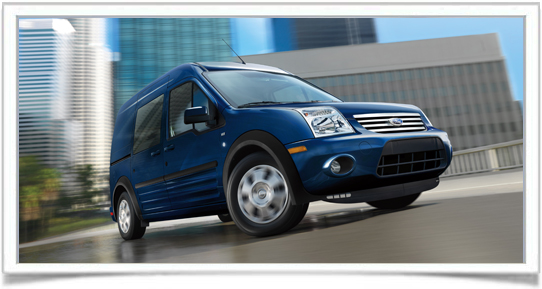 New Search Ford Transit Connect
Within 75 miles of San Angelo, TX
2012 Ford Transit Connect Wagon XLT Premium Review
"Looks nice, very comfortable to drive and is great for business."
All in all, I really enjoyed this van but now that I'm not in business anymore, it's too much car. That is saying a lot because I drove a Lexus RX350 before this van...and I loved that SUV too. The van always gets stares. People love it! Who knew?
No results found. Try a new search with a larger radius, or search for a different model.
Checking your number
We will call you first if it is unverified.
Close
Similar Cars
New Car Listings By City
New Ford Transit Connect in Abilene TX

9 dealers, 1 listings starting at $23,620

New Ford Transit Connect in Midland TX

8 dealers, 1 listings starting at $23,684

New Ford Transit Connect in Lubbock TX

9 dealers, 3 listings starting at $23,684

New Ford Transit Connect in Austin TX

36 dealers, 59 listings starting at $21,854

New Ford Transit Connect in San Antonio TX

28 dealers, 26 listings starting at $21,606

New Ford Transit Connect in Waco TX

26 dealers, 34 listings starting at $21,342

New Ford Transit Connect in Wichita Falls TX

14 dealers, 10 listings starting at $21,332

New Ford Transit Connect in Dallas TX

53 dealers, 120 listings starting at $20,438

New Ford Transit Connect in College Station TX

31 dealers, 67 listings starting at $20,860

New Ford Transit Connect in Amarillo TX

8 dealers, 6 listings starting at $21,988

New Ford Transit Connect in Laredo TX

1 dealers

New Ford Transit Connect in Tyler TX

34 dealers, 29 listings starting at $21,880

New Ford Transit Connect in Houston TX

42 dealers, 158 listings starting at $20,756

New Ford Transit Connect in Corpus Christi TX

12 dealers, 19 listings starting at $20,905

New Ford Transit Connect in Oklahoma City OK

35 dealers, 22 listings starting at $22,952

New Ford Transit Connect in El Paso TX

6 dealers, 20 listings starting at $23,005

New Ford Transit Connect in Shreveport LA

27 dealers, 21 listings starting at $23,440

New Ford Transit Connect in Lake Charles LA

31 dealers, 9 listings starting at $23,075

New Ford Transit Connect in Tulsa OK

28 dealers, 7 listings starting at $23,489

New Ford Transit Connect in Albuquerque NM

9 dealers, 36 listings starting at $23,420

New Ford Transit Connect in Brownsville TX

13 dealers, 19 listings starting at $22,860

New Ford Transit Connect in Fort Smith AR

19 dealers, 20 listings starting at $22,860

New Ford Transit Connect in Monroe LA

15 dealers, 3 listings starting at $23,605

New Ford Transit Connect in Wichita KS

21 dealers, 5 listings starting at $24,325