New Ford Transit Connect For Sale Near Bismarck, ND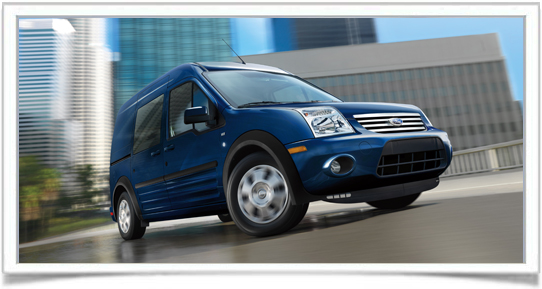 New Search Ford Transit Connect
Within 75 miles of Bismarck, ND
2011 Ford Transit Connect Cargo XL Review
"Not a sports car-but a great work van-I,m a painter-- seats fold down, carry my sprayer & supples"
After 11 months the transmisson failed!!!!!!!!!!! They have yet to correct it!!!!!!! What more can I say! I don,t haul any thing except 2 ladders for work & some paint brushes. Every time I see someone with the sane truck I ask about their tranny & half say they are haveing problems on their transmission also!!!!!
No results found. Try a new search with a larger radius, or search for a different model.
Checking your number
We will call you first if it is unverified.
Close
Similar Cars
New Car Listings By City
New Ford Transit Connect in Fargo ND

12 dealers, 4 listings starting at $23,670

New Ford Transit Connect in Rapid City SD

3 dealers, 7 listings starting at $21,499

New Ford Transit Connect in Sioux Falls SD

25 dealers, 15 listings starting at $21,779

New Ford Transit Connect in Casper WY

1 dealers, 1 listings starting at $25,555

New Ford Transit Connect in Billings MT

5 dealers, 7 listings starting at $23,330

New Ford Transit Connect in Minneapolis MN

58 dealers, 117 listings starting at $20,565

New Ford Transit Connect in Cheyenne WY

14 dealers, 5 listings starting at $23,115

New Ford Transit Connect in Duluth MN

10 dealers, 8 listings starting at $23,222

New Ford Transit Connect in Lincoln NE

28 dealers, 10 listings starting at $23,040

New Ford Transit Connect in Rochester MN

43 dealers, 51 listings starting at $20,858

New Ford Transit Connect in Eau Claire WI

33 dealers, 18 listings starting at $21,921

New Ford Transit Connect in Des Moines IA

31 dealers, 37 listings starting at $21,793

New Ford Transit Connect in Denver CO

25 dealers, 81 listings starting at $21,279

New Ford Transit Connect in Great Falls MT

5 dealers, 2 listings starting at $23,345

New Ford Transit Connect in Manhattan KS

16 dealers, 6 listings starting at $23,605

New Ford Transit Connect in Cedar Rapids IA

43 dealers, 17 listings starting at $21,828

New Ford Transit Connect in Colorado Springs CO

18 dealers, 68 listings starting at $21,279

New Ford Transit Connect in Kansas City MO

44 dealers, 22 listings starting at $19,861

New Ford Transit Connect in Wichita KS

21 dealers, 5 listings starting at $24,325

New Ford Transit Connect in Madison WI

57 dealers, 72 listings starting at $20,367

New Ford Transit Connect in Pocatello ID

9 dealers, 7 listings starting at $21,765

New Ford Transit Connect in Green Bay WI

34 dealers, 21 listings starting at $20,953

New Ford Transit Connect in Missoula MT

4 dealers, 4 listings starting at $25,510

New Ford Transit Connect in Columbia MO

26 dealers, 11 listings starting at $21,544