New Ford E-Series Van For Sale Near Lake Havasu City, AZ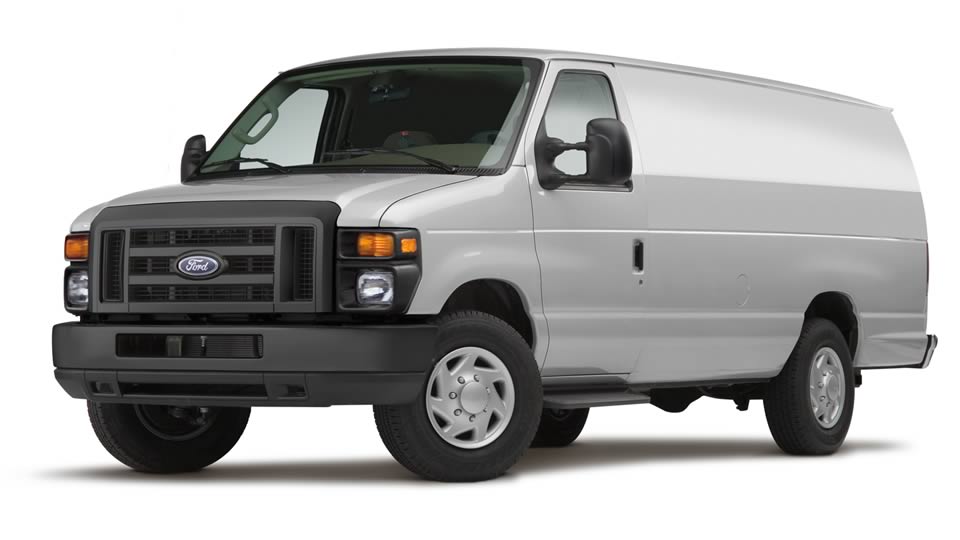 New Search Ford E-Series Van
Within 75 miles of Lake Havasu City, AZ
2008 Ford E-Series Van E-350 Super-Duty Review
"E-350"
performance wise, its not bad for a van. not really gonna try and use it in a drag race but it picks up pretty well. I love the exhaust note, however the brakes are kinda soft which isn't really that great because on slight downard inclines the van starts flying and its a bit hard to slow the van down.
No results found. Try a new search with a larger radius, or search for a different model.
Checking your number
We will call you first if it is unverified.
Close
Similar Cars
New Car Listings By City
New Ford E-Series Van in Indio CA

20 dealers, 17 listings starting at $26,240

New Ford E-Series Van in Yuma AZ

4 dealers

New Ford E-Series Van in Las Vegas NV

6 dealers, 5 listings starting at $28,230

New Ford E-Series Van in Phoenix AZ

22 dealers, 6 listings starting at $27,640

New Ford E-Series Van in Flagstaff AZ

7 dealers

New Ford E-Series Van in San Diego CA

19 dealers, 19 listings starting at $25,690

New Ford E-Series Van in Los Angeles CA

71 dealers, 43 listings starting at $25,615

New Ford E-Series Van in Tucson AZ

12 dealers

New Ford E-Series Van in Bakersfield CA

14 dealers, 3 listings starting at $27,455

New Ford E-Series Van in Santa Barbara CA

19 dealers, 15 listings starting at $26,085

New Ford E-Series Van in Fresno CA

18 dealers, 5 listings starting at $27,455

New Ford E-Series Van in Albuquerque NM

9 dealers, 1 listings starting at $29,395

New Ford E-Series Van in Provo UT

19 dealers, 6 listings starting at $24,987

New Ford E-Series Van in Stockton CA

58 dealers, 21 listings starting at $22,495

New Ford E-Series Van in San Jose CA

46 dealers, 19 listings starting at $22,495

New Ford E-Series Van in Salt Lake City UT

21 dealers, 6 listings starting at $24,987

New Ford E-Series Van in Reno NV

4 dealers

New Ford E-Series Van in El Paso TX

6 dealers, 5 listings starting at $28,760

New Ford E-Series Van in Sacramento CA

46 dealers, 17 listings starting at $22,495

New Ford E-Series Van in Oakland CA

51 dealers, 19 listings starting at $22,495

New Ford E-Series Van in San Francisco CA

44 dealers, 19 listings starting at $22,495

New Ford E-Series Van in Colorado Springs CO

17 dealers, 9 listings starting at $24,993

New Ford E-Series Van in Pocatello ID

9 dealers

New Ford E-Series Van in Redding CA

2 dealers, 1 listings starting at $30,820