New Chevrolet Spark For Sale Near Las Vegas, NV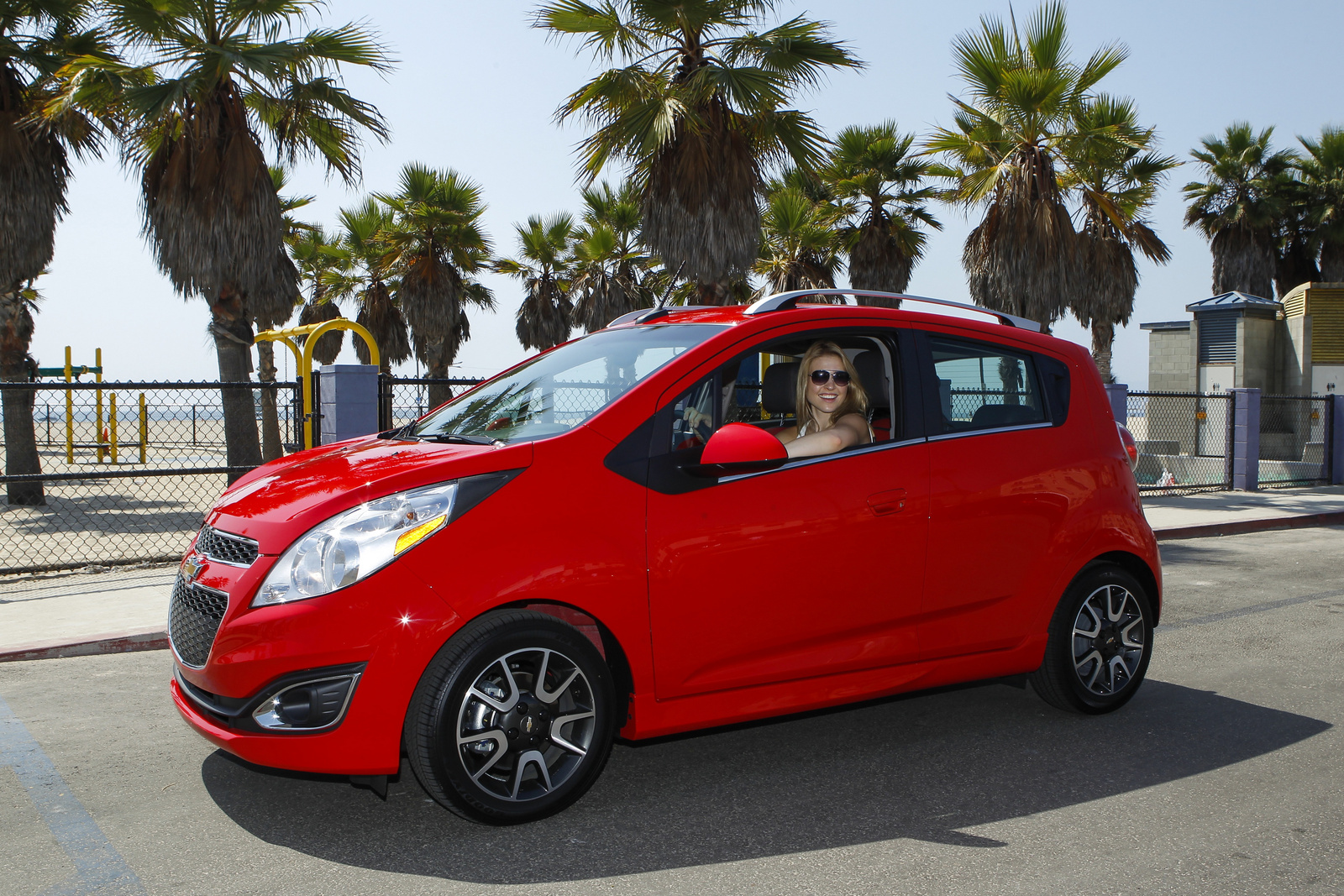 New Search Chevrolet Spark
Within 75 miles of Las Vegas, NV
2008 Chevrolet Spark Review
"A small hatchback that is easy n fun drive."
Cool exteriors, a bit dull but nice interiors. mileage of about 16, cheap maintenance good handling, power steering is hydraulic and hence much more fun to drive. Great design that looks peppy and compact hence easy to drive through traffic. Spacious interiors, much better than other cars of same segment.
No results found. Try a new search with a larger radius, or search for a different model.
Checking your number
We will call you first if it is unverified.
Close
Similar Cars
New Car Listings By City
New Chevrolet Spark in Lake Havasu City AZ

5 dealers, 1 listings

New Chevrolet Spark in Indio CA

19 dealers, 32 listings starting at $12,995

New Chevrolet Spark in Flagstaff AZ

4 dealers, 1 listings

New Chevrolet Spark in Bakersfield CA

17 dealers, 54 listings starting at $12,995

New Chevrolet Spark in Los Angeles CA

58 dealers, 228 listings starting at $12,995

New Chevrolet Spark in Fresno CA

22 dealers, 10 listings starting at $13,920

New Chevrolet Spark in Yuma AZ

4 dealers, 1 listings

New Chevrolet Spark in Phoenix AZ

17 dealers, 26 listings starting at $13,420

New Chevrolet Spark in San Diego CA

14 dealers, 38 listings starting at $12,995

New Chevrolet Spark in Santa Barbara CA

17 dealers, 90 listings starting at $12,995

New Chevrolet Spark in Reno NV

8 dealers, 5 listings starting at $15,380

New Chevrolet Spark in Provo UT

20 dealers, 16 listings starting at $14,902

New Chevrolet Spark in Stockton CA

45 dealers, 161 listings starting at $12,995

New Chevrolet Spark in Tucson AZ

7 dealers, 8 listings

New Chevrolet Spark in Salt Lake City UT

23 dealers, 16 listings starting at $14,902

New Chevrolet Spark in San Jose CA

37 dealers, 126 listings starting at $12,995

New Chevrolet Spark in Sacramento CA

43 dealers, 130 listings starting at $11,995

New Chevrolet Spark in Oakland CA

43 dealers, 144 listings starting at $11,995

New Chevrolet Spark in San Francisco CA

36 dealers, 138 listings starting at $11,995

New Chevrolet Spark in Albuquerque NM

7 dealers, 8 listings starting at $13,920

New Chevrolet Spark in Pocatello ID

5 dealers, 3 listings starting at $15,200

New Chevrolet Spark in Redding CA

5 dealers, 9 listings starting at $12,995

New Chevrolet Spark in Boise ID

8 dealers, 2 listings

New Chevrolet Spark in El Paso TX

5 dealers, 8 listings