New Cadillac Escalade EXT For Sale Near Portland, OR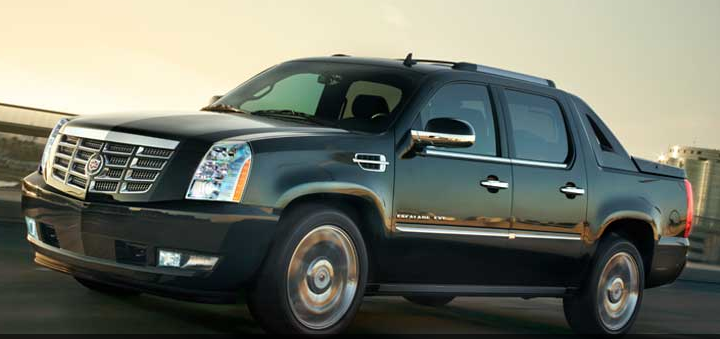 New Search Cadillac Escalade EXT
Within 75 miles of Portland, OR
2007 Cadillac Escalade EXT Base Review
"Awesome truck!"
I really don't have anything bad to say about this truck. I love it. It looks great, has lots of power, just not a lot of passenger room in the back. Great truck for hauling your toys. 4 wheeler, boats, trailers etc....
No results found. Try a new search with a larger radius, or search for a different model.
Checking your number
We will call you first if it is unverified.
Close
Similar Cars
New Car Listings By City
New Cadillac Escalade EXT in Eugene OR

4 dealers, 2 listings

New Cadillac Escalade EXT in Bend OR

1 dealers

New Cadillac Escalade EXT in Yakima WA

1 dealers

New Cadillac Escalade EXT in Seattle WA

6 dealers, 6 listings

New Cadillac Escalade EXT in Kennewick WA

1 dealers

New Cadillac Escalade EXT in Medford OR

4 dealers, 4 listings

New Cadillac Escalade EXT in Bellingham WA

3 dealers

New Cadillac Escalade EXT in Spokane WA

3 dealers, 6 listings starting at $71,370

New Cadillac Escalade EXT in Boise ID

2 dealers, 2 listings

New Cadillac Escalade EXT in Reno NV

3 dealers, 4 listings

New Cadillac Escalade EXT in Missoula MT

2 dealers, 1 listings starting at $67,006

New Cadillac Escalade EXT in Sacramento CA

18 dealers, 16 listings starting at $70,635

New Cadillac Escalade EXT in Stockton CA

21 dealers, 18 listings starting at $68,245

New Cadillac Escalade EXT in San Francisco CA

17 dealers, 4 listings starting at $68,245

New Cadillac Escalade EXT in Oakland CA

21 dealers, 15 listings starting at $68,245

New Cadillac Escalade EXT in San Jose CA

18 dealers, 5 listings starting at $68,245

New Cadillac Escalade EXT in Pocatello ID

2 dealers

New Cadillac Escalade EXT in Fresno CA

6 dealers, 3 listings starting at $67,435

New Cadillac Escalade EXT in Salt Lake City UT

8 dealers, 10 listings starting at $71,270

New Cadillac Escalade EXT in Provo UT

6 dealers, 10 listings starting at $71,270

New Cadillac Escalade EXT in Bakersfield CA

8 dealers, 3 listings starting at $71,630

New Cadillac Escalade EXT in Billings MT

1 dealers

New Cadillac Escalade EXT in Las Vegas NV

2 dealers, 1 listings starting at $61,263

New Cadillac Escalade EXT in Santa Barbara CA

12 dealers, 6 listings starting at $70,635