New Cadillac CTS-V For Sale Near Portland, OR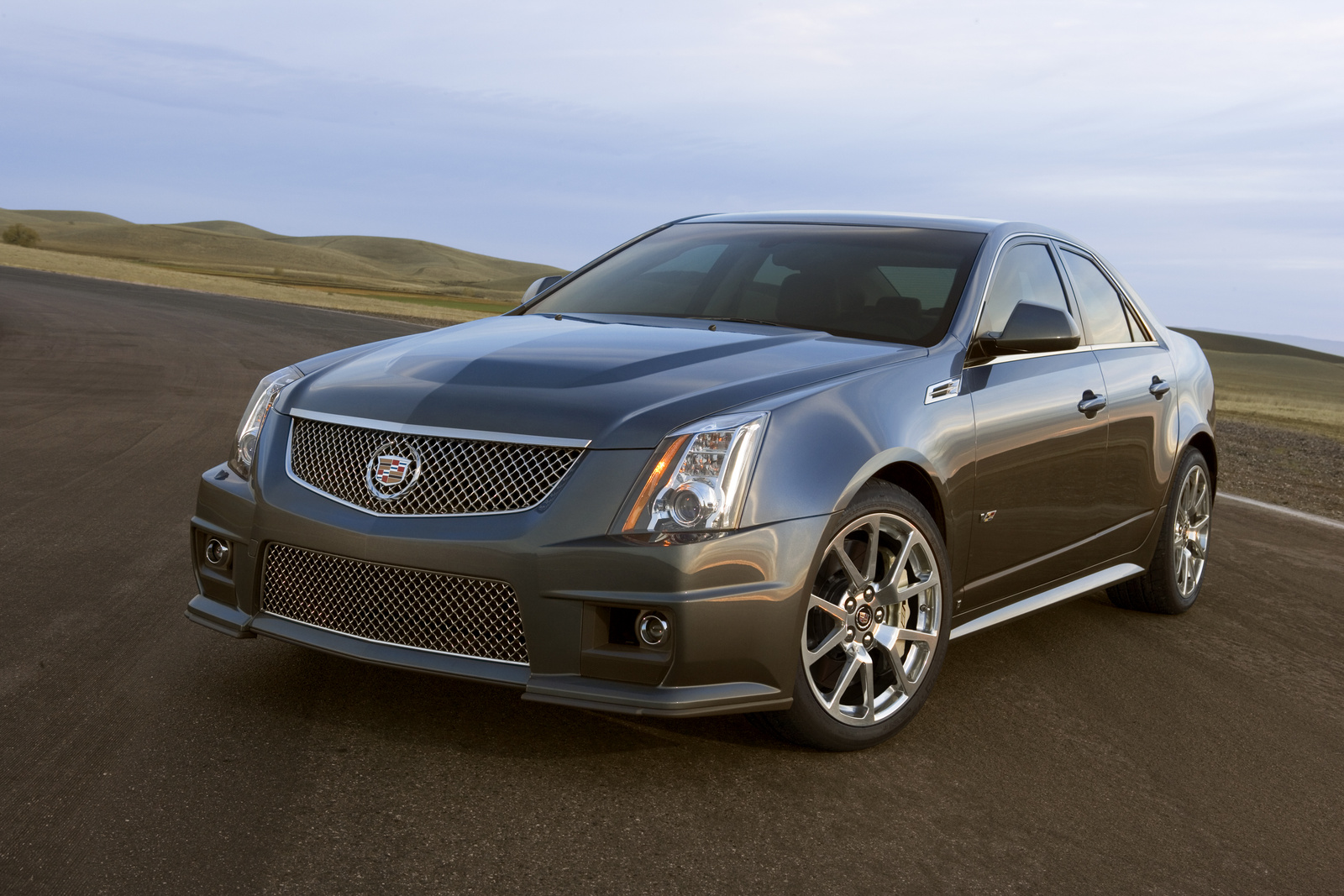 New Search Cadillac CTS-V
Within 75 miles of Portland, OR
2009 Cadillac CTS-V 6.2L SFI Review
"Detroit Steel"
This is an update per a CarGurus request. Since my last I've swicthed out the airbox with a K&N system and the exhaust with Cirrus SS sport performance mufflers inorder to pull hp and torque over the 600 level. In both cases I have ... :-). Still, without a doubt, the best 4 door production super sedan in the world. Thank you Cadillac and Gener...
No results found. Try a new search with a larger radius, or search for a different model.
Checking your number
We will call you first if it is unverified.
Close
Similar Cars
New Car Listings By City
New Cadillac CTS-V in Eugene OR

4 dealers, 1 listings starting at $68,455

New Cadillac CTS-V in Bend OR

1 dealers

New Cadillac CTS-V in Yakima WA

1 dealers, 1 listings

New Cadillac CTS-V in Seattle WA

6 dealers, 6 listings starting at $69,523

New Cadillac CTS-V in Kennewick WA

1 dealers

New Cadillac CTS-V in Medford OR

4 dealers, 1 listings

New Cadillac CTS-V in Bellingham WA

3 dealers

New Cadillac CTS-V in Spokane WA

3 dealers, 1 listings

New Cadillac CTS-V in Boise ID

2 dealers

New Cadillac CTS-V in Reno NV

3 dealers, 1 listings

New Cadillac CTS-V in Missoula MT

2 dealers

New Cadillac CTS-V in Sacramento CA

17 dealers, 10 listings starting at $72,600

New Cadillac CTS-V in Stockton CA

20 dealers, 12 listings starting at $72,600

New Cadillac CTS-V in San Francisco CA

16 dealers, 8 listings starting at $72,660

New Cadillac CTS-V in Oakland CA

20 dealers, 11 listings starting at $72,600

New Cadillac CTS-V in San Jose CA

17 dealers, 13 listings starting at $58,235

New Cadillac CTS-V in Pocatello ID

2 dealers, 1 listings

New Cadillac CTS-V in Fresno CA

6 dealers, 3 listings starting at $67,860

New Cadillac CTS-V in Salt Lake City UT

8 dealers, 3 listings starting at $70,255

New Cadillac CTS-V in Provo UT

6 dealers, 2 listings

New Cadillac CTS-V in Bakersfield CA

8 dealers, 2 listings starting at $67,959

New Cadillac CTS-V in Billings MT

1 dealers, 1 listings

New Cadillac CTS-V in Las Vegas NV

2 dealers, 3 listings starting at $64,414

New Cadillac CTS-V in Santa Barbara CA

12 dealers, 17 listings starting at $67,959